Listening to Hindi podcasts is a great way to get familiar with the Hindi language, no matter your current skill level or learning goals. Today at HindiPod101.com, we will introduce you to some of the best podcasts in Hindi, handpicked from a variety of genres.
Do you happen to like Bollywood music or Indian cuisine? Maybe you love to hear stories or consider yourself a passionate fighter for equal rights! Well, whatever the case may be, we've got you covered. Brace yourself as we dig deeper into the world of Hindi podcasts that are not only informative but fun as well.
Table of Contents
1. Benefits of Using Podcasts to Learn Hindi
Podcasts have become quite popular among today's younger generations. Honestly, they're a wonderful means of staying in touch with the trends and topics that interest you—they can even help you learn a new language at the same time! As a language learner, the thing you'll love most about adding Hindi-language podcasts to your study routine is that they demand so little from you. 
Here are some of the wonderful reasons you should supplement your studies with Hindi podcasts: 
1 – Your time, your place.
Podcasts are audio files. This means you can listen to them while commuting, doing chores, or even just resting. You don't have to worry about watching a video or missing an expression on the screen. You're the one making the decisions. Podcasts allow you the freedom and flexibility to learn as it suits you.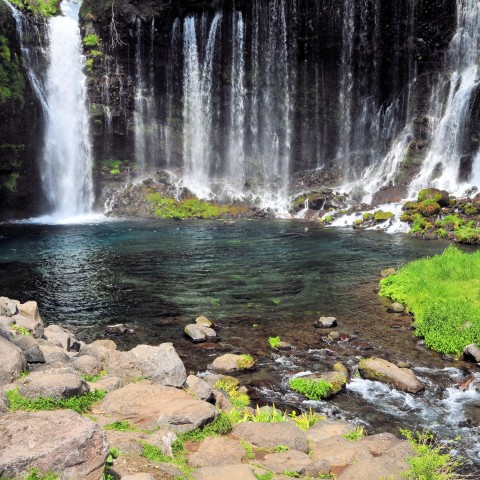 Learn about travel destinations.
2 – Pick your favorite!
Your options are not limited to Hindi learning podcasts. There are plenty of highly entertaining podcasts in Hindi that are geared toward intermediate learners, more advanced students, and (of course) native speakers. This means you can pick a genre of your choice, relish the content, and simultaneously learn Hindi and broaden your knowledge on a specific topic. Another reason to say goodbye to boring lessons and tiring exercises!
3 – They're economical.
Most podcasts are free, while others require only a small subscription fee. This guarantees that adding Hindi podcasts to your learning routine will be easy on your pockets. Just download and enjoy! Even if you can't afford the expensive language learning courses, Hindi podcasts can help you polish your language skills in an effortless and affordable way.
4 – They're user-friendly.
Last but not least, podcasts are designed to be highly user-friendly. For instance, you can set the playback speed according to your preferences. Users can even refer to the transcripts (if provided) to follow along with less hassle. 
2. The Best Hindi Podcasts to Check Out
The internet is flooded with all kinds of podcasts covering a variety of themes. When it comes to language learning, especially as a beginner, the key is to choose a Hindi podcast that's easy for you to grasp and helps you take baby steps. It's important to understand your knowledge level and to pick a podcast that aligns well with it. Something too easy or too difficult would hardly be of use. 
Ready to see our list of the top Hindi podcasts? Since your main purpose is to develop a better command of Hindi, we thought we'd start with podcasts dedicated to teaching the language. Then, we'll show you a few more that cover a broader range of topics.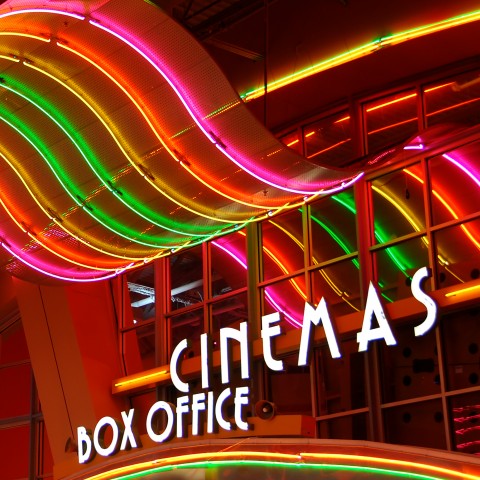 What's your favorite Bollywood movie?
Theme: Hindi Language Teaching
Difficulty Level: Beginner to Advanced
When you're trying to learn a language, it's crucial that you also gain a solid understanding of the country where it's spoken and its rich cultural roots. In this regard, the HindiPod101 podcast does a wholesome job. We provide lessons for all kinds of learners at every level, covering everything from body language and greetings to effective learning strategies. To gain access to all of the top-tier content we offer, create your free lifetime account today on HindiPod101.com. 
Theme: Hindi Language Teaching
Difficulty Level: Beginner to Advanced
If you want to focus on the basics and pick up some conversational phrases in Hindi, this podcast is just the one for you. You can preview the lessons for free, and if you like what you hear, you can also buy and download the complete volumes and PDF lessons on the LinguaBoost website. 
Theme: Hindi News Podcast
Difficulty Level: Intermediate to Advanced
The Hindi news podcast Akashavani Hindi News is broadcasted by Prasar Bharati, which is India's highly reputed public service broadcaster. It covers the news on the national and international levels. Given that the hosts speak with stunning clarity, it would be easy for any learner to catch and comprehend the exact words being used. What's more, you'll also get to learn about current issues in India.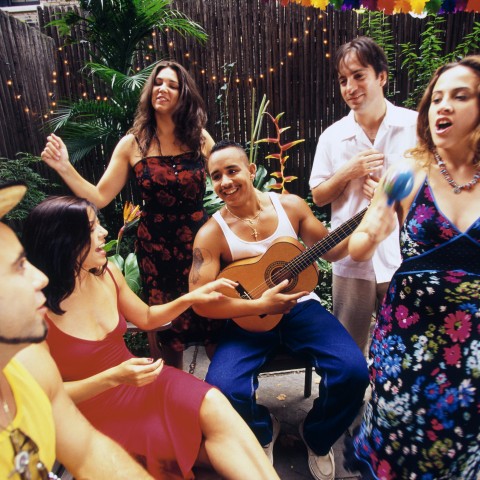 Dive into the world of music podcasts!
Theme: Infotainment Podcast
Difficulty Level: Intermediate to Advanced
A creation of Times Group, Navabharat Gold is not confined to any specific genre. Instead, one could call it a bouquet of different genres and themes. Considering that it covers topics such as current news, health, relationships, spirituality, and sports, it's not hard to see why it is considered one of the top Indian podcasts! Its variety of content is sure to catch your attention. 
Theme: Infotainment / Self-improvement 
Difficulty Level: Intermediate to Advanced
A wonderful podcast to create effortless Hindi listening skills. Somewaad(Hindi) touches upon all types of issues: maintaining good health and hygiene, dealing with the pandemic, coping with personal loss, discussing beautiful poems, and much more. Overall, the podcast is easy and fun to listen to!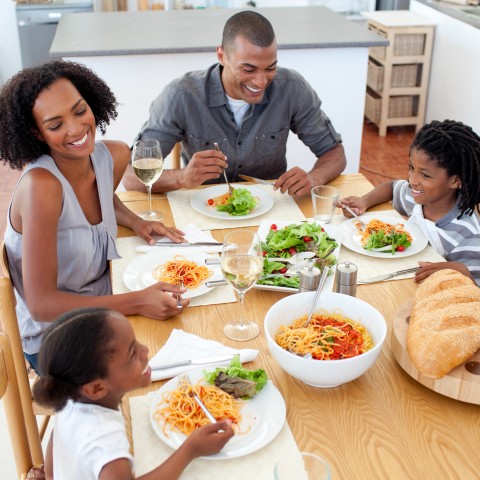 Family and Relationships
Theme: Movie Podcast 
Difficulty Level: Advanced
If Bollywood news and interviews appeal to your taste, then you'd certainly enjoy listening to Lehren Diaries. This podcast flaunts celebrity talks, Bollywood controversies, memorable moments while making a movie, and even spicy gossip. The quality of the conversations makes it easy to grasp, and Bollywood fans the world over are sure to find its content interesting. 
Theme: Interviews with Bollywood Celebrities
Difficulty Level: Intermediate to Advanced
Another podcast dedicated to news and the latest talk about what's new in Bollywood. You can enjoy listening to candid conversations with the B-town celebrities, where actors talk about their personal life, a hit project they stumbled upon (or missed) by chance, their routines, and other things going on in Bollywood. 
Theme: Stories Podcast 
Difficulty Level: Intermediate to Advanced
Finally, something to feed your literary soul. It's no secret how rich Indian literature is! So, if you wish to experience the depth of the critically acclaimed writers of India, this podcast will not disappoint you. Have a go and enjoy the stories that have been ruling millions of hearts for decades!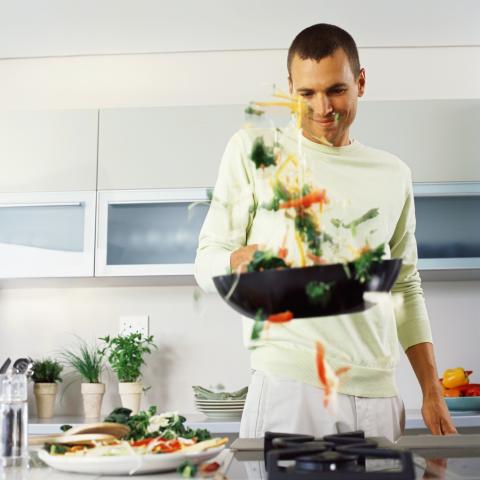 Bring out the chef in you with cooking podcasts.
Theme: Kids' Stories Podcast 
Difficulty Level: Beginner to Advanced
Childhood is when we hear our very first stories. There's something special, something dreamy and pious, about kids' stories. Not only do they have moral lessons, but it's amazing to see the deep values of life put into such simple word structures. And this is what makes the podcast Baalgatha a great option for beginners and more advanced Hindi learners alike! 
Theme: Music Podcast 
Difficulty Level: Advanced
The classic Bollywood songs from the 70s and 80s are nothing but melody. Meaningful lyrics, beautiful and tender expressions of romance, soulful music. There's a reason why these old songs are called timeless melodies. The voices of popular singers from that era are like honey to the ears. Listening to these songs is one of the best things that could happen to you!
Theme: Cooking Podcast 
Difficulty Level: Intermediate to Advanced
Are you new to cooking but would love to enjoy some Indian recipes at home? Well, this weekly bilingual podcast is mainly for people who are either too busy to cook or complete newbies who have never entered the kitchen before. The good news is that all the recipes shared here are tasty, simple, and quick to make. On top of that, the podcast also shares interesting health tips.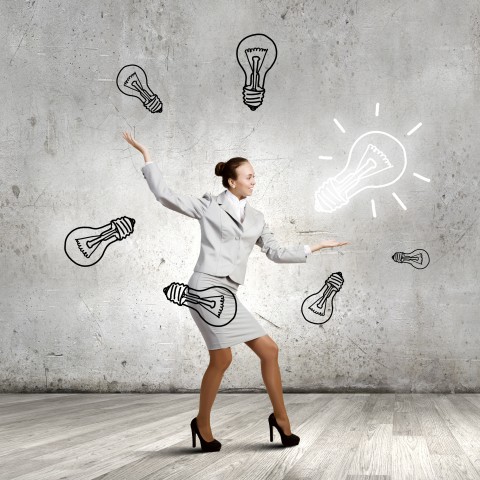 Theme: Business Podcast
Difficulty Level: Advanced
Covering both the basics and the more in-depth concepts of how financial planning works, the Riches Await – Personal Finance (Hindi) podcast is a complete package. The language used is easy to understand, and needless to say, the content will clear up many of your doubts regarding money. In the end, it's a worthwhile Hindi podcast—even for those who have limited knowledge about personal financing!
Theme: Motivational Podcast
Difficulty Level: Intermediate to Advanced
This motivational Hindi podcast will help keep you positive. There are so many lessons available, such as how to keep yourself busy and how to become self-dependent. Please note that the podcast uses a mixture of Hindi and English words, which is representative of the Hinglish that most of the population in India speaks today.
3. Tricks to Help You Learn Hindi More Effectively with Podcasts
You have to do a little work to get the most out of a Hindi podcast, but luckily, some podcasts have features that can help you out! Curious to know more? Let's find out some smart ways to utilize Hindi podcasts more effectively as a language learner. 
1 – Select something you love!
Whether you're eager to learn the most common words in Hindi or the most common ways to greet people in India, there's a podcast for every situation and need. There's ample information out there about India, its food, its culture, its festivals, and more. All you have to do is pick a podcast that interests you. 
2 – Stay consistent.
Discipline and consistency are crucial for effective learning. Fix a daily time for listening to your favorite podcast. We recommend trying this even if you have trouble managing time because of your hectic schedule! Listen to the audio lessons while commuting to the office, doing the dishes, cleaning, or even enjoying a cup of tea.
3 – Even baby steps are good.
It's okay if you find yourself more comfortable listening to podcasts designed for kids due to their use of beginner-level words and their slower pace. And let's face it: Stories are so interesting and fun. They bring back childhood memories and engage the mind. 
4 – Use various features.
If you're tuning in to the HindiPod101 podcast, you can take advantage of numerous features: 
Transcripts 
Flashcards
Downloadable content
Adjustable playback speed
Much more
Make sure to take full advantage of the tools and resources available to you! 
4. Listen to the HindiPod101 podcast and improve your Hindi.
Wow, so many amazing podcasts in one lesson! We really enjoyed sharing them with you. Did you enjoy it as well? Which of the podcasts from the list above sounds the most interesting to you, and why? Do let us know in the comments. We're excited to hear your views.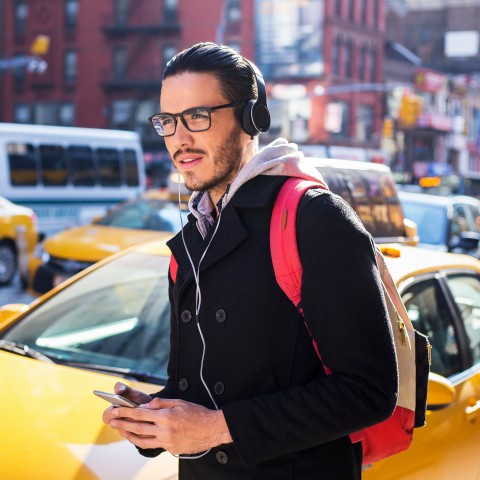 Learning Hindi with Podcasts
Did you know that we have a full-fledged lesson library and a grammar bank for you? Well, to try out more features like these, sign up at HindiPod101.com and explore our numerous Hindi resources for free.
If you have any trouble accessing our content or website, feel free to reach out to us. You can also browse our FAQ section just in case. 
Happy learning!