Vasant Panchami, or Saraswati Puja, is the Hindu celebration of the Goddess Saraswati—the Goddess of Arts and Wisdom. Celebrated each year, Hindus take seriously the importance of Vasant Panchami and the worship of the Goddess Saraswati.
Vasant Panchami's significance to the Hindus can't be overstated. By learning about Vasant Panchami, you're gaining wisdom and knowledge regarding the Hindu religion as well as the country of India as a whole.
In this article, we at HindiPod101.com hope to answer the question, "Why is Vasant Panchami celebrated?" along with more information on Vasant Panchami. We'll even give you some insight into Vasant Panchami in the Hindi language through our vocabulary section.
Let's get started!
1. What is Vasant Panchami?
Vasant Panchami, also commonly referred to as Saraswati Puja, is the Festival of the Goddess of Arts and Wisdom.
Basant Panchami takes place at the beginning of spring. In eastern India, especially Bengal, this day marks the occasion of Saraswati Puja. Depicted holding a musical instrument called the Veena in her arms, Saraswati is the goddess of "education," or Vidya, "music," or Sangeet, "arts," or Kala, and "knowledge," or Gyan. Essentially, the Goddess Saraswati is the deity of music, dance, and every other form of learning and science.
On Vasant Panchami, Hindus worship Saraswati and celebrate these gifts to mankind.
2. When is Vasant Panchami?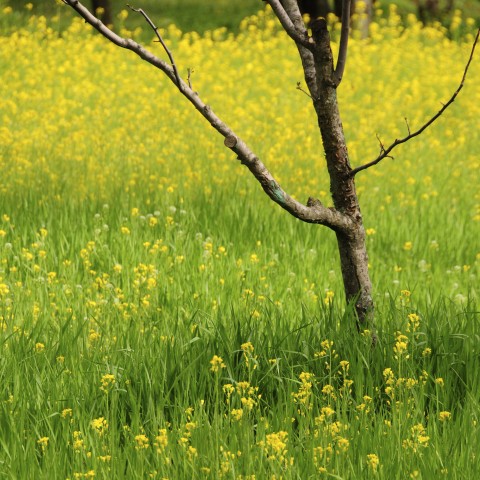 Vasant Panchami takes place each year, though its date varies. It's usually celebrated the last week in January or the first week in February.
For your convenience, here's a list of this holiday's date for the next ten years:
2019: February 10
2020: January 29
2021: February 16
2022: February 5
2023: January 26
2024: February 14
2025: February 2
2026: January 23
2027: February 11
2028: January 31
3. How is it Celebrated?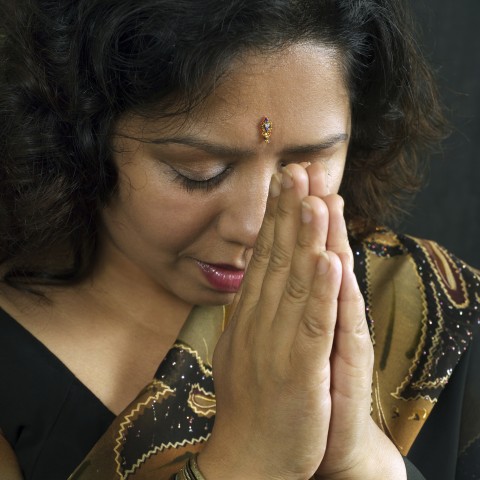 1- Worship of the Goddess
Learning is worshipped in this divine form in Hinduism.
Homes are decorated with art and several art competitions are organised for the occasion. Religious rites are conducted in schools and homes, and Prasad, meaning "food offerings," of spring fruits are offered to the Goddess.
During this time, students pray for excellence in the arts and in learning by touching flowers to the feet of idols of the Goddess and preserving those flowers in their books for blessings. Then they visit each household and distribute blessed food.
2- The Color Yellow
The verdant and colorful spring, along with the Puja of the Goddess Saraswati, create a festive atmosphere. The color yellow has especially great significance in the festival, and "yellow flowers of mustard," or Sarson, are used in decorations. In Bengal, girls of all ages wear yellow sarees.
It's interesting to note that while yellow is a vitally significant color during Vasant Panchami, it's not the only color that Hindus find deep meaning in. In fact, India is known for its colorful nature and its people are known to attach great value and various meanings to colors in general.
3- Northern Indian Celebrations
In the northern Indian states of Jammu and Kashmir, and in Punjab, this festival is also celebrated as the festival of spring, called Basant.
People wear yellow clothes and cook yellow dishes, such as saffron rice, and a kite flying competition is organized in the Ferozepur district during this time. Don't be surprised to find music and dancing during this festival, either—this is, after all, the celebration of arts!
In northern India, there's a tradition among Sufi saints in which special floral wreaths are placed on the graves of passed saints in celebration of the Basant festival.
On this day, people may also give cards to others with good Vasant Panchami wishes on them!
4. Additional Information
In the Hindu religion, the gods and goddesses have "vehicles" or Vahanas, on which they travel to various places (including to receive offerings and sacrifices). These vehicles are essentially spiritual animals, creatures in animal form which possess power and wisdom. It's also thought that these magical creatures are used in wars.
The vehicle used by the Goddess Saraswati is a white swan. This bird is a symbol of purity and beauty. Considering the purity, delicacy, and importance of the arts and sciences this Goddess is associated with, this should come as no surprise.
5. Must-know Vocab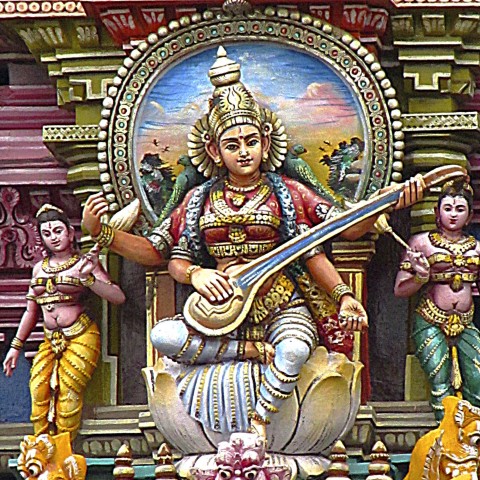 Check out this list of must-know vocabulary for Vasant Panchami so that you can celebrate this holiday to its full extent! Study this list as much as you need to, and gain more knowledge about Vasant Panchami in Hindi.
खेत (kheT) — field
विद्यार्थी (viDyaarTHii) — student
मोर (mor) — peacock
केसर (Kesar) — saffron
वसंत पंचमी (Vasant Panchami) — Vasant Panchami
माँ सरस्वती (Maa Saraswati) — Maa Saraswati
हलवा (Halwa) — halva
गैंदा (Gainda) — marigold
पूजा करना (pooja karna) — worship
पीले कपड़े (Peele kapde) — yellow dress
वसंत ऋतु (vasant ritu) — spring season
देवी देवता (devi devta) — gods and goddesses
To hear each of these vocabulary words pronounced, be sure to check out our Vasant Panchami vocabulary list page. Here, you'll find an audio alongside each word with its pronunciation.
Conclusion
Now you know more about Vasant Panchami in India. What do you think of this holiday? Is there a holiday celebrating the arts or sciences in your own country? Let us know in the comments!
To learn even more about Indian culture and the language, visit us at HindiPod101.com. We offer an array of insightful blog posts, free vocabulary lists, and an online community to chat with fellow Hindi learners about lessons. For a one-on-one learning experience, you can also download our MyTeacher app and gain your very own personal Hindi teacher!
Until next time, we wish you well in your Hindi-learning endeavors. Keep up the good work and continue practicing, and you'll be a Hindi-speaking master in no time!