In the 21st century, television is much more than an entertainment device. For anyone out there who wishes to learn spoken Hindi, watching a Hindi TV show is a brilliant way to do that. Regular exposure to quality Hindi TV shows will help make you fluent in the commonly used words in the Hindi language, the tone, and the culture of India as well.
Netflix and YouTube make available several Hindi shows that you can check out and choose from. The easy recaps, optional playback speeds, and free access to Hindi TV shows online make it a great resource for beginners. Hindi TV shows in YouTube really offer so much convenience!
But before setting out for your favorite Hindi show, brush up your basics at HindiPod101. Get one step ahead with your learning by following these Top 10 Strategies while you sit back and watch Hindi shows online. If language learning is an ocean, then get ready for a deep dive with unlimited free Hindi TV shows online.
Having said that, selecting the right serials can be a tricky business! But you need not worry about that. We've handpicked the real pearls, the top ten Hindi TV shows, exclusively for you. So, let's embark on the voyage of Hindi learning with these ten must-watch Hindi shows of 2018.
Table of Contents
1. Why these TV Shows?
Wondering how we came up with "the list" in the first place? Well, here are our grounds for recommending these most popular Hindi TV shows to you.
The Household Language

The A-listed popular Hindi TV shows mentioned below give you the low-down on the Hindi words spoken in daily life. Simple language and commonly used Hindi phrases make these programs worth watching for any Hindi learner.

Crystal Clear Dialogue Delivery

For a starter, catching up with the conversations in an ordinary show in Hindi language can be exhausting! But these top-class serials not only have pristine dialogue delivery, but also attempt to use simple words spoken at a desirable speed.

Captivating and Meaningful Script

Whether you want to watch a Hindi comedy show or a spicy drama, our list has it all. In the end, what matters most is a compelling story that grabs your attention and keeps you glued to your TV set.

The Acting and Direction

Stellar performances and exquisite direction are more than enough reasons to watch Hindi TV shows online. While the genre for these best Indian Hindi TV shows may be different, the artistic finesse is visible in all of them.

Now that we've warmed up a bit, why not grab the bull by the horns! Read our reviews about the best Hindi shows and start with your favorite "pick."
2. Comedy with a Purpose
Giggle with this refreshing Hindi comedy shows list. Curious souls must also explore some interesting facts about India on HindiPod101. Learning has never been such fun before!
1- Zabaan Sambhalke
Zabaan Sambhalke surpasses all the other comedy Hindi shows. Inspired by the famous British sitcom Mind Your Language, it's our first recommendation. This is mostly because any Hindi beginner can totally relate with the characters in this program.
When Mohan Bharti (the teacher) tries to teach Hindi to his adult students, it turns into a rather rib-tickling series of events. The whole setup of this Hindi comedy show revolves around a classroom, where students are struggling with wrong pronunciations, misspellings, and incorrect word usage.
A brilliant star cast, including Pankaj Kapoor and Tom Alter, is there to shake you with laughter. Originally, the serial aired during 1993-1998. However, you can still catch up with the first episode on its YouTube Hindi TV show channel.
Useful Words:
zabaaN — Language
SambhaaL ke — Minding
2- Office Office
If you want to know the real maneuvers of typical India, watch Office Office, one of the best Hindi comedy shows. For a long time, bribery and corruption have crippled the system of Indian society. Office Office hits just the right chord on these topics with its wit and humor.
The whole series comprises of more than 100 episodes, each one with a unique story. The cast includes big names including Pankaj Kapoor, Asawari Joshi, and Sanjay Mishra, all exceptional theatre artists.
Mussaddi Lal is the main character, who represents every Indian. He goes to different government offices and seeks help for one problem or another. But every time, he's fooled and robbed by the officials (in a hilarious way, of course).
Curious? See for yourself how this usually goes down! Go ahead and download this Hindi show to get a feel for the story.
Useful Words:
Sarakaarii karmacaarii — Government Official
risvaT — Bribe
bhrastaacaar — Corruption
3. Literary Classics
Welcome to the world of classic shows in Hindi. For you, we recommend these must-watch Hindi shows online for free, which have ruled our childhood for so many years. You can also easily download Hindi shows of your choice from YouTube.
1- Malgudi Days
Malgudi Days is based on the classic novel written by imminent story writer, R. K. Narayan. The series showcases the simple lifestyle of South India. When you get to know the little boy Swami and his neighborhood, their innocence will touch your heart.
Each episode is about 20 to 25 minutes long, and the short stories emphasize basic moral values with gentle humor that always has an interesting twist.
Watch this Hindi show online from the beginning.
Useful Words:
Somavaar — Monday
SaaL — Year
DiN — Day
2- Byomkesh Bakshi
Most of the 90s classics were always better than the new Hindi TV shows. Byomkesh Bakshi is one such gemstone. With its gripping storyline, this fictional detective series grows on you.
The fragrance of the typical Bengali culture turns the program into an unforgettable experience. Frankly, watching free online Hindi TV shows like these is the most gratifying way to improve your Hindi language skills.
Useful Words:
SabuuT — Evidence
Saq — Suspicion/Doubt
4. Animation Series
While talking about Hindi serial/TV shows, it wouldn't be fair to skip the animation genre. Here are the best kids' programs that even adults can connect with.
1- The Jungle Book: The Adventures of Mowgli (1989: Hindi Dubbed)
After all, who doesn't love Rudyard Kipling! Try the Hindi-dubbed Shōnen Mowgli version of Mowgli and you'll fall in love with it. Just like other Hindi TV shows, online free episodes are available for Mowgli also.
Enjoy the melodious title song before delving into the heart-touching bond between a human baby and the jungle animals. The values and ethics portrayed in the show look familiar and are quite inspiring. Go online to watch this Hindi TV show. Check out the download site for this great show.
Useful Words:
jaaNavar — Animal
aaDamii — Human
sikaar — Hunting
2- Potli Baba Ki (A Puppet Show by Gulzar)
It may not exactly be an animation, but the puppet show Potli Baba Ki by Gulzar easily falls under the category of best Hindi shows/serials for beginners. The dialect used is basically a mixture of Hindi and Urdu.
Similar to other Indian TV shows, Potli Baba Ki promises high entertainment value. You'll get to explore simple moral lessons with a cuteness overload.
Useful Words:
kahaaNii — Story
parii — Fairy
farisTe — Angels
5. Series that Deal with Sensitive Issues
With TV shows, Hindi learning becomes so enthralling. What's more! For most of the Hindi TV shows free download is also available on many sites.
1- Astitva…Ek Prem Kahani
Astitva…Ek Prem Kahani is a brilliant Zee TV Hindi show that was way ahead of its time. A successful doctor named Simran falls in love with a guy, Abhimanyu, who's much younger than her. They share a passionate love bond and get married amidst all the objections and disapproval of the society.
Later, Abhimanyu develops an extramarital affair with another girl, which devastates Simran. In the league of various new Hindi shows, Astitva is like a breath of fresh air due to its realistic plot and storyline.
To catch a glimpse of this Hindi TV show, a free download video is available.
Useful Words:
saaDii — Marriage
parivaar — Family
pyaar — Love
2- Shanti
Shanti is a journalist who meets two high-profile filmmakers, who are also close friends. As she begins to document their success, darker secrets of these men are revealed with time.
But the initial mystery is just the tip of the iceberg. Both of these filmmakers have a gloomy past that they'd successfully buried in their hearts. But life finally brings them face-to-face with their deeds. A story woven with perfect twists!
Useful Words:
DHokhaa — Betrayal
raaz — Secrets
betaa — Son
betii — Daughter
6. The Infotainment Watches
If you're looking for pure news programs, there are plenty of suggestions. And yet, DD News is what we recommend. It's the best Hindi TV show/news program for staying updated with the most important current events.
1- KBC
Inspired by the British program Who Wants to Be a Millionaire?, KBC (Kaun Banega Crorepati) is a Hindi reality show. The final contestant is chosen on the basis of a rapid fire round. Four lifelines are there to help contestants take on all sixteen questions.
Not only is this show highly entertaining, but the program's script is also so flawless and pristine that even a beginner can learn a lot from it.
Learn more about this Hindi TV show and download HD episodes.
Useful Words:
SavaaL — Question
javaab — Answer
Samay — Time
SamaapT — Over/Finished
2- Surabhi
An easy way to improve your language is to watch Hindi TV shows online free full episodes and learn. We've been telling you about all the top-notch free Hindi shows and here comes another one. Surabhi is not any typical show.
You can learn from this TV show news both Hindi and the cultural diversity of India. The anchors of the program receive various letters from across India and they read them out to the audience. They then answer questions asked by the viewers and respond to their feedback.
If you're interested, catch a glimpse of its first episode. With the great quality of online TV shows, free Hindi learning becomes possible for many people.
Useful Words:
SuprabhaaT — Good Morning
SvaagaT — Welcome
Darsak — Viewer
7. Series that haven't been Included and Why
For most of the online Hindi TV shows, free episodes are generally available on YouTube. Here are a few brilliant shows that are highly popular in India but haven't grabbed a place on our list for a few reasons.
1- Outstanding Mythological and Historical Serials
Indians are crazy about their mythologies and historical shows. These online Hindi TV shows include Mahabharata, Ramayan, Chandrakanta, and Jodha Akbar. The type of Hindi used in these programs is quite ancient and most of the words are heavily inspired by the Sanskrit language.
That's why, while these stories may feel enchanting, the dialect is too difficult to catch up with for non-Hindi people. Still, if you want to watch these Hindi TV shows, download MP4 videos from any popular website.
2- Daily Soaps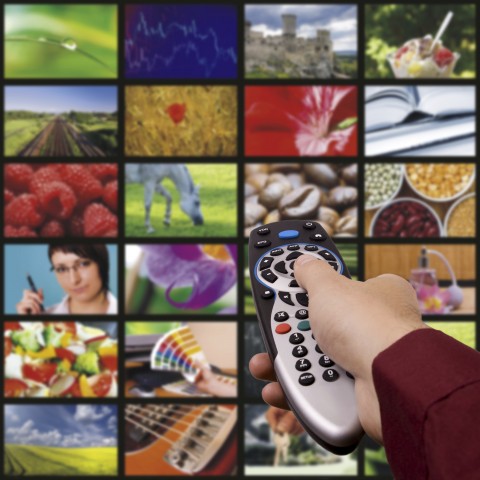 Honestly, Hindi television is flooded with a new show every day, but most of them have stale scripts. They are repetitive and lack quality. The overdramatic elements stuffed in these series make them worse. Even in terms of language, there's not much material for Hindi learners.
8. Conclusion
We've shared as much as we could about the best Hindi TV shows, and we hope that we've shown you the benefit of watching Indian TV shows to learn English. So scroll through our list again and start watching Hindi TV shows episodes!
Keep in mind that Hindi online free learning is now made easy by HindiPod101. While you're gorging on these programs, HindiPod101 will help you catch common words and phrases quickly. You can also look up new words on our website and practice in a better way!
So, join us and have an amazing Hindi time with us on HindiPod101!