Are you familiar with the most important Hindu deity, Lord Ganesha? In the Hindu faith, he's considered the god above all other gods, and multitudes of devoted Hindus worship him and celebrate his birth each year. 
In this article, HindiPod101.com will teach you all about the Ganesh Chaturthi holiday in India and how it's celebrated today.
Let's get started.
1. What is Ganesh Chaturthi?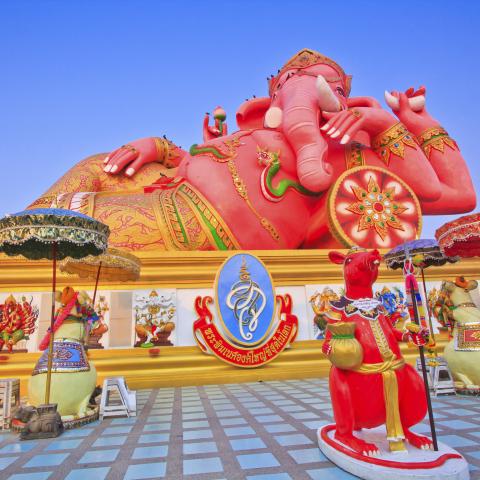 Ganesh Chaturthi is the celebration of the गणेश भगवान का जन्मदिन (ganesh bhagwaan ka janmDin), or "birthday of Lord Ganesha." He is the most important deity in Hinduism, known for having a human-like body but the head of an elephant. Lord Ganesha is revered for his role in the universe as the "Remover of Obstacles," the "God of Success," and the "God of New Beginnings."
The origins of this holiday are debated, though most people agree that the celebrations began in Pune during the 1600s. Celebrations of this holiday dissipated for a time, but continued later as a way to reunite India after it had been divided by British rule. The three people most often credited with making Ganesh Chaturthi popular again are Sardar Krishnaji Khasgiwale, Lokmanya Tilak, and Bhausaheb Rangari. The latter two were freedom fighters during that time period.
So if India is no longer under British rule, why is Ganesh Chaturthi celebrated today?
Well, like many holidays in other cultures, people grew used to the celebration over time. It simply became a way of life. That said, the सार्वजनिक समारोह (saarvajanik samaaroh), or "public celebration," for Ganesh Chaturthi is massive and full of energy! Hindus are glad to worship Lord Ganesha for his blessings of luck and success, and they hope that in continuing to worship him, his blessings will continue to flow.
→ Are you fascinated with religions? Check out our Religion vocabulary list to learn the names of different religions in Hindi!
2. When is Ganesh Chaturthi This Year?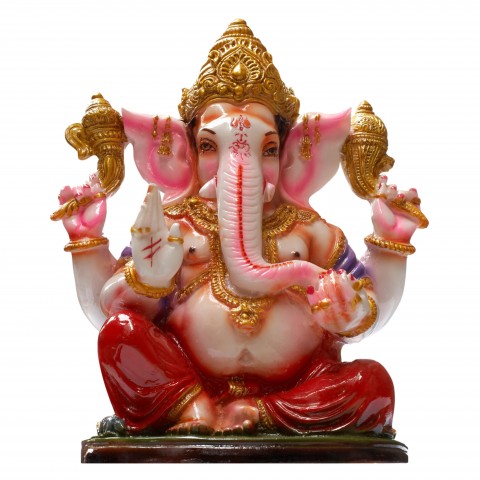 Each year, Ganesh Chaturthi takes place in August or September, though its exact date is determined by the moon's cycle. For your convenience, here's a list of this holiday's tentative date on the Gregorian calendar for the next ten years.
2020: August 22
2021: September 9
2022: August 30
2023: September 18
2024: September 7
2025: August 26
2026: September 14
2027: September 4
2028: August 23
2029: September 11
The holiday then lasts for ten days.
3. Ganesh Chaturthi Traditions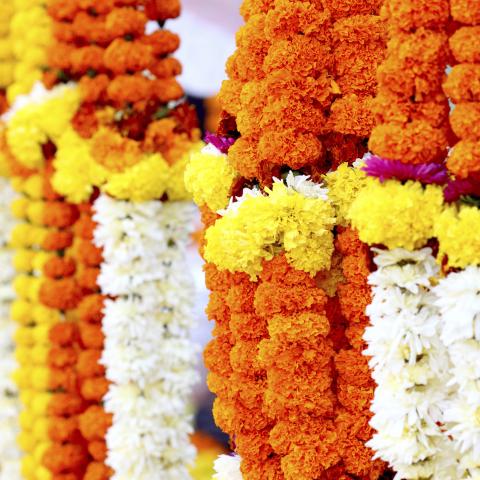 Perhaps the most well-known aspect of this holiday is the Ganesh Chaturthi decorations, which are clay models of Ganesh statues called मिटटी से बनी गणेशजी की मूर्ती (mitti se bani ganeshji ki moorTii). Sculptors begin crafting these lovely clay statues weeks, or even months, before the holiday begins. Because every Hindu family will be purchasing at least one, this holiday is very profitable for the sculptors who lovingly design the Ganesh statues.
Hindus place smaller versions of the statue inside their homes on an altar called Mandir; larger statues are placed in public areas on pandals. The Mandir and pandals are elaborately decorated for the occasion and are often placed in special lighting.
Ganesh Chaturthi is a time of sincere worship for Hindu devotees, who flock to their nearest public Ganesh statue to pray and say a मंत्र (manTra), or "mantra." Worshipers are marked with blood-red sandalwood paste on their foreheads as they arrive, and priests guide them in saying various mantras.
Some Hindus opt to fast for the holiday, believing that doing so will please Lord Ganesha so that he blesses them. The Ganesha Chaturthi fasting procedure isn't very strict, except that the devotee should avoid meat and alcohol at all costs. There's also a so-called "waterless fast," in which the devotee goes twenty-four hours without food or water.
On Ganesh Chaturthi, special sweets called मोदक (moDak), or "Modak," are prepared. These are ball-shaped dessert items made with jaggery and coconut, and they can be either deep-fried or steamed. Lord Ganesha is said to have loved Modak, hence its popularity on this holiday. Learn more about fasting and Ganesh Chaturthi recipes on the Times of India website!
To end the ten-day worship period, Hindus perform the मूर्ती विसर्जित करना (moorTii visarjiT karna), or "idol immersion." This is when the Lord Ganesha statues are plunged into the ocean or another body of water, where they will begin to dissolve. Because the statues are designed to give Hindus a more tangible presence to worship, the act of allowing them to dissolve in water represents the idea that even though Lord Ganesha's presence is not always tangible, it's always there. Some also believe that it's a way of symbolically letting go of the things they value, and of realizing that all things eventually come to an end.
→ See this list of Fruits and Vegetables in Hindi to learn more about what Hindus might eat on Ganesh Chaturthi, and learn the names of popular Drinks while you're at it!
4. The Birth of Lord Ganesha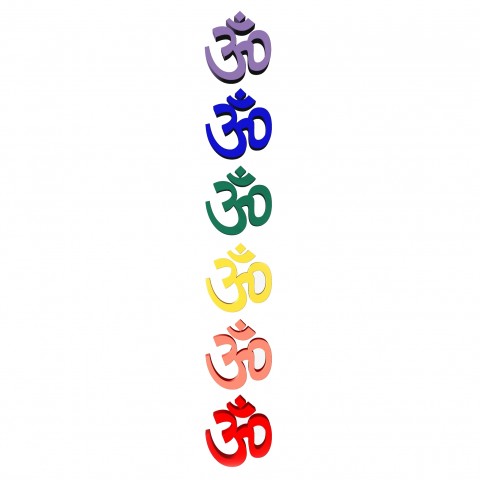 While there are numerous stories about Lord Ganesha, the most relevant one to this holiday is the Ganesh Chaturthi story, which talks about his birth and early life.
Lord Ganesha was the शिव और पार्वती के पुत्र (shiv aur paarvaTii ke puTrr), or "son of Shiva and Parvati." It's said that the Goddess Parvati created Ganesha by making a statue of him and breathing life into it. Afterward, she told her son not to let anyone into their home while she went to take a bath. But Parvati's husband Shiva arrived at their home shortly after this, only to be turned away by Ganesha. This turned into a bloody brawl, in which Ganesha's head was taken off.
Parvati, angry with her husband, convinced him to go and look for a new head for their son. But after having all the gods search for one, all they could come up with was the head of an elephant. Thus, Ganesha has the body of a human and the head of an elephant.
After this event, Parvati named her son Ganesha, making him the god above all gods.
5. Essential Vocabulary for Ganesh Chaturthi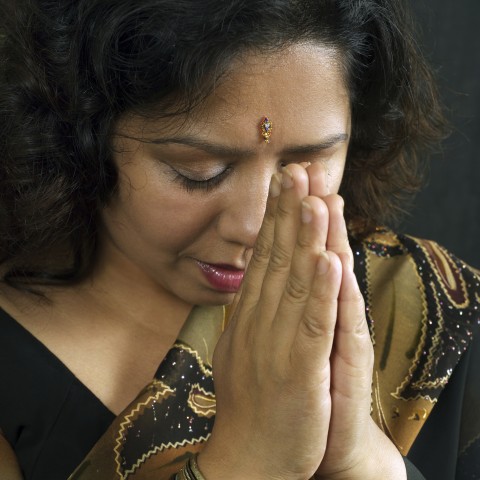 Let's review some of the Hindi vocabulary from this article!
गणेश चतुर्थी (ganesh chaTurthii) – "Festival of Lord Ganesha"
भक्त (bhakT) – "Devotee"
मोदक (moDak) – "Modak"
सड़क पर जुलूस निकालना (sadak par juloos nikaalna) – "Street procession"
शिव और पार्वती के पुत्र (shiv aur paarvaTii ke puTrr) – "Son of Shiva and Parvati"
सार्वजनिक समारोह (saarvajanik samaaroh) – "Public celebration"
मंत्र (manTra) – "Mantra"
गणेश भगवान (ganesh bhagwaan) – "Lord Ganesh"
गणेश चतुर्थी (ganesh chaTurthii) – "Ganesha Chaturthi"
मूर्ती विसर्जित करना (moorTii visarjiT karna) – "Idol immersion"
गणेश विसर्जन (ganesh visarjan) – "Ganesh Visarjan"
मिटटी से बनी गणेशजी की मूर्ती (mitti se bani ganeshji ki moorTii) – "Clay models of Ganesh statues"
गणेश भगवान का जन्मदिन (ganesh bhagwaan ka janmDin) – "Birthday of Lord Ganesha"
फूलों का हार (foolon ka haar) – "Flower garland"
Remember that you can check out our Hindi Ganesh Chaturthi vocabulary list to study these words further and listen to their pronunciation. Don't forget to add them to your flashcard deck!
Final Thoughts
Doesn't Ganesh Chaturthi sound like a huge event? It's the ideal time for devoted Hindus to worship Lord Ganesha and receive his blessings for the coming year, so it's no wonder!
Are there any major religious holidays in your country similar to Ganesh Chaturthi? Tell us about them in the comments.
If you're interested in learning more about Indian culture and holidays, HindiPod101.com has a special blog archive dedicated to these topics, so make sure you check it out. Also keep your eyes open for future blog posts like this one, and study up on other popular Indian holidays in the meantime.
Happy Ganesh Chaturthi from the HindiPod101.com team!