Learning the Hindi language can bring a bundle of benefits into one's life:
A more fulfilling social life among native Indians
A better chance of landing your dream job in India
Admission into a reputed Indian college or place of higher education
However, in order to attain these benefits, you may have to pass a Hindi proficiency test to show your stuff! 
Not sure where to start? In this article, HindiPod101.com will introduce you to the most widely accepted Hindi language proficiency test: the ILTS TLP (Hindi-061). We'll explain what this exam is, what you can expect while taking it, and how to make the most of your study time and practice sessions.
Let's get started.
Table of Contents
1. Why Should You Study for the ILTS TLP (Hindi-061)?
You can't use one recipe to cook every meal. Recipes use varying ingredients, require different preparation and cooking methods, and some take far longer to make than others. Well, the same is true of exams: you can't study the same way for every exam. The more exam-specific your preparation is, the better your odds are of passing it.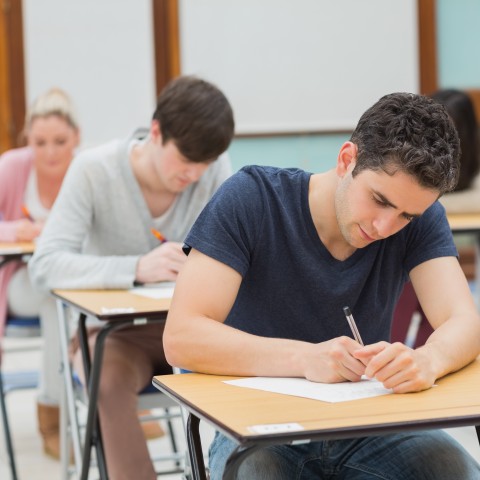 The ILTS TLP (Hindi-061) is a proficiency test in Hindi, and it's pretty serious business!
For those who are already familiar with the name, this article will provide thorough information about the test. And if you're reading this article, chances are you've already made up your mind and plan on taking the test.
So, don't wait any longer! Let's check out how to prepare well and pass the ILTS TLP (Hindi-061).
2. An Overview of the ILTS TLP (Hindi-061)
Although there are several exams out there, each Hindi language proficiency test is unique in its own way.
The ILTS TLP (Hindi-061) is a reputed language proficiency test in Hindi, conducted by the Illinois State Board of Education. ILTS TLP stands for the Illinois Certification Testing System – Target Language Proficiency.
There are three sections in the ILTS TLP (Hindi-061) test. These are Reading, Writing, and Oral.
Each section consists of Four Constructed-Response Assignments. There are no MCQs (multiple-choice questions) in the test! For a better idea of where to start, check out their official Study Guide for Hindi.
The ILTS TLP (Hindi-061) is mainly for those who are looking for a job; it serves as a professional certification that can help someone get an entry-level teaching job at Illinois, for example. Your possibilities of being hired or promoted shoot up once you've passed the ILTS TLP (Hindi-061) Hindi proficiency test.
You can register either online (by visiting the Illinois website) or offline, and confirm the schedule for the test. Candidates can also choose test centers in Illinois from the list (the test can only be taken at specific Illinois test centers).
| | |
| --- | --- |
| Total Duration | 4 Hours |
| Tutorial Time | 15 Minutes |
| Test Time | 3 Hours 45 Minutes |
| Type of Test | Online |
| Number of Sub-areas | 3 |
| Sub-areas | Reading, Writing, Oral |
| Types of Questions | Constructed-Response Assignments |
| Passing Score | 240 |
| Test Fee | $122 |
As you can see, the ILTS target language proficiency test (Hindi) has a total duration of four hours.
The first 15 minutes are given for signing the non-disclosure and going through the Tutorial Materials.
You have to take this Hindi proficiency test online, and in order to pass, you have to get a score of at least 240.
3. Introduction to ILTS Content for Each Section
What can you expect to see in each part of this Hindi language examination? Take a look!
1- Reading Proficiency Section  
The first section tests your Hindi reading proficiency. We've broken down this section in the chart below.
| | |
| --- | --- |
| Evaluation Criteria (3) | Comprehension, Inference, Analysis |
| Language | You can give your written response in English, Hindi, or a combination of both. |
| Types of Topics / Materials | Hindi reading material from a newspaper clip; excerpts from a literary book, magazine, etc. |
| Task | Write a summary or draw a conclusion based on the reading material. |
The reading material could be picked up from anywhere, including a recent newspaper, any Hindi magazine, a book, etc.
Your response will be evaluated on three basic criteria.
Comprehension means that the candidate understands the main idea of the provided Hindi content. The candidate may also be asked the meaning of any specific word from it. All in all, you should be well-versed enough to know the literal meaning of the content.
Next, you may also be asked to draw a conclusion and analyze your inference.
In this part of the language proficiency test, Hindi and English responses are permitted. Please note that this section focuses on testing your reading skills. Your preferred language doesn't really matter when it comes to showing your understanding of the context. What matters is whether you've got the full meaning correct or not!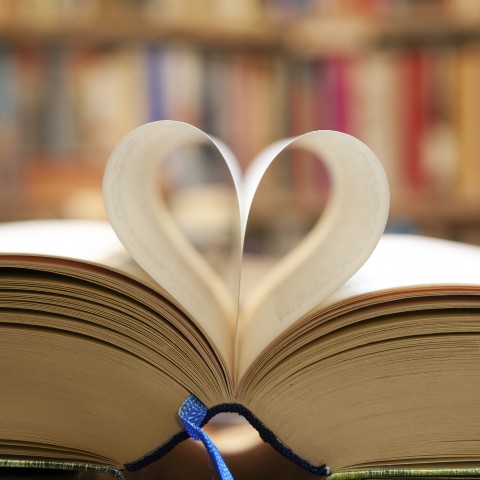 2- Writing Proficiency Section
The second section of this Hindi language proficiency exam checks your writing skills. Let's go through the chart to get an idea of how this is evaluated.
| | |
| --- | --- |
| Evaluation Criteria (4) | Purpose, Organization, Vocabulary, Grammar |
| Language | You must give your written response only in Hindi. |
| Types of Topics / Materials | An imaginary situation in the English language. |
| Task | Present your thoughts in a constructive, error-free, and effective manner. |
First of all, unlike the reading section, the writing proficiency test requires that you answer in the Hindi language only.
In the question sheet, they may give you an imaginary situation—for instance, a social issue—written down in English.
You have to pay serious attention to everything that you're about to do in the written section of this Hindi language proficiency test. The purpose of this part is to check if you were able to properly address the specific idea and appropriate audience or not.
The organization criteria looks at the flow of your writing; your work should be well-sequenced and make sense. 
The vocabulary will cover colloquial Hindi expressions and test your overall command of them.
In the end, the Hindi grammar evaluation examines your grammatical errors, such as spelling mistakes, diacritic errors, punctuation mistakes, etc.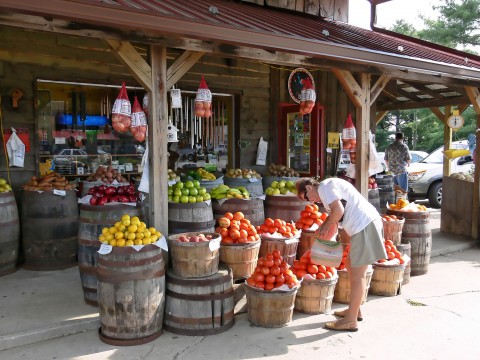 3- Oral Proficiency Section
The last section in this ILTS exam is the oral one.
| | |
| --- | --- |
| Evaluation Criteria (5) | Purpose, Fluency, Pronunciation, Vocabulary, Grammar |
| Language | You must give your oral response only in Hindi. |
| Types of Topics / Materials | An imaginary situation in the English language. |
| Task | Read the written assignment. You'll be given two minutes to think about your response. Then, speak for two minutes on tape. |
The question sheet will contain an imaginary situation written in English.
You have to read all of it carefully. Once you've finished reading it, you'll be given two minutes to think it through, gather your thoughts, and construct your answer. You may also use the provided rough sheet to jot down the key points.
In the end, two more minutes are provided to record your response on tape. Please remember to start recording only after you've been told to do so.
The purpose is to check your ability to address the exact topic in an accurate manner. This section of the Hindi language proficiency test will evaluate your sense of understanding.
In addition, the oral section also tests your fluency in the Hindi language and the clarity of your Hindi pronunciation. Candidates need to be articulate and show their rich vocabulary while speaking.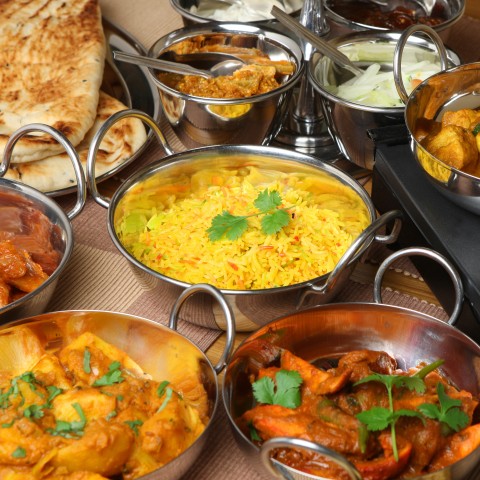 4. Scoring Scale for the ILTS TLP (Hindi-061)
The ILTS language proficiency test for Hindi contains four constructed-response assignments. So, based on your response, the scoring is done on four different levels. What are these score points and what does each one indicate? Let's find out!
| | |
| --- | --- |
| Score | Meaning |
| 4 | Excellent knowledge |
| 3 | Adequate command |
| 2 | Limited command |
| 1 | Lack of command |
| U | Unscorable for various possible reasons |
| B | No response to the assignment |
4 – If a candidate shows an excellent command over the language, then he/she gets 4 points for each assignment, which is the highest score.
3 – 3 points are given when a candidate exhibits adequate knowledge, but there are a few mistakes in comprehension.
2 – A limited knowledge of Hindi, such as using only simple words, not understanding the objective of the assignments, and making frequent grammatical errors leads to a score of 2 points.
1 – 1 is the lowest score. It indicates poor language command and lots of errors in the assignments.
U – Here, "U" means that, for some reason, your assignment is unscorable. ILTS-Hindi is a descriptive test. If you're not well-prepared, chances are that you'll miss the exact context of the assignment and respond with an answer completely unrelated to the topic. Moreover, responding in a language other than Hindi results in getting a "U."
B – In case no response has been given to an assignment, the candidate will get a "B."
5. Tips on Preparing for the ILTS TLP (Hindi-061)
Before you attempt this Hindi language proficiency test online, how about we take your prep up a notch with these practical tips?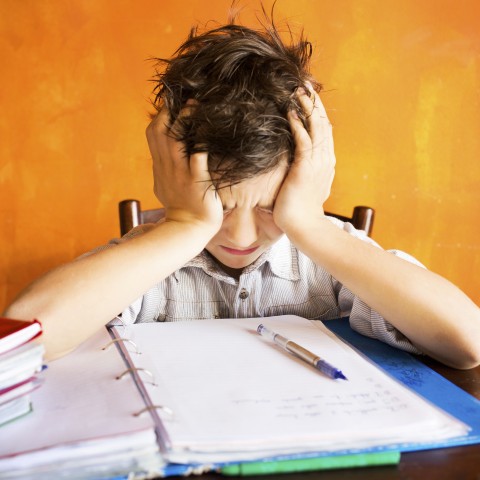 Read as many books, newspapers, or magazines in Hindi as possible. It's even better if you read them aloud to practice speaking like a native.
Fluency comes when you start thinking in your target language. We'd recommend that you not only speak or write, but also think, in Hindi. This language-learning strategy will make your reflexes faster and flawless.
Practice with a native friend. If that's not possible, though, don't worry. You can count on us, as our MyTeacher  program will help you in more ways than you can imagine.
The ILTS website also provides sample papers to give you an idea about the sort of questions they'll be asking. You can also check out official ILTS Preparation Materials.
While practicing at home, make sure to set a timer and finish your mock exam within the assigned duration.
The more sample tests you successfully complete, the better your performance on the real test will be. This will also boost your confidence! 
Read the test guidelines thoroughly. Before attempting the exam, skim through all the questions as fast as possible. 
Remember that you only have the choice of using English in the reading section; you must use Hindi for the other sections. More-detailed info on the do's and don'ts for this exam is available on this Testing Policies link.
6. Cracking the ILTS-Hindi Test with HindiPod101.com
Nothing is impossible once you've set your mind to it. Download the Hindi Learning App and get a head start toward your goals with our brilliant and comprehensive vocabulary section.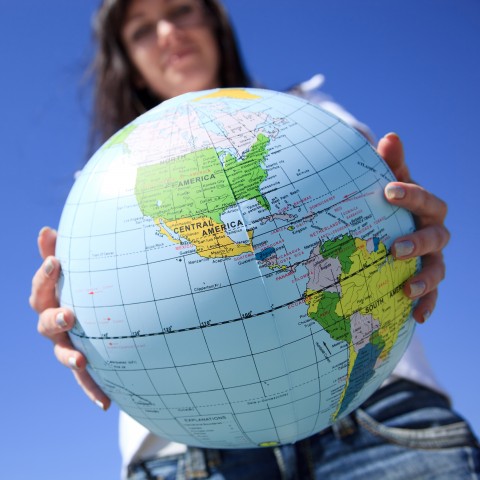 At HindiPod101.com, we always do our best to provide you with everything you need. Our always-accessible Hindi-English online dictionary can sharpen your language skills and provide you with endless preparation resources.
If you follow our tips and practice thoroughly, passing the ILTS Hindi language proficiency test online will be a piece of cake! 🙂
Is there anything you still want to know about this test? If so, drop us a comment below and we'll do our best to help you out.
We wish you all the best for your success!