Indian culture is a melting pot of several languages, countless dialects, and a multitude of beliefs and ways of living. Geographically speaking, the Hindi-speaking belt consists of North Indian states including Uttar Pradesh, Bihar, Gujarat, and Rajasthan.

In this lesson, we'll take you straight to the heart of these Hindi-speaking regions. We'll discuss the most important festivals, religious beliefs, popular foods, prevalent family structures, and much more. You'll soon see that India has come a long way from its extremely conservative past, and is today more experimental and open-minded.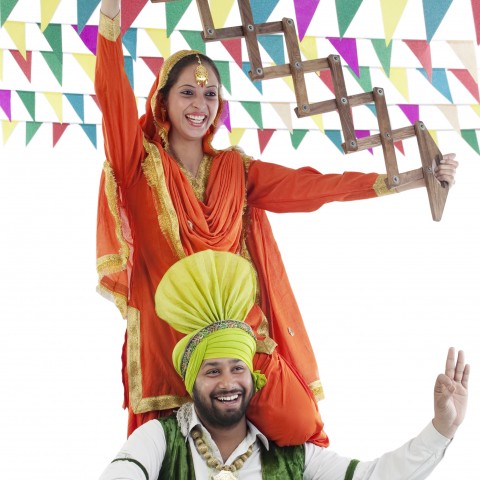 Exploring Indian Culture
If you look at the present Indian society, you'll find a blend of both old-fashioned and modern ideas. The truth is, no society or country is perfect and the same holds true for India. This guide is a sincere effort to explore the different shades and faces of Indian culture in the Hindi Belt (i.e. Uttar Pradesh). So, let's begin! 🙂
Table of Contents
1. Social Values and Beliefs
Can you imagine separating milk from water? Then you have a good image of how impossible it is to separate the Hindi-Urdu blend of our lingua franca, the Hindustani language. As such, it should come as no surprise that the Hindi culture is not exclusive to Hindus. In fact, some of these social values apply to Muslims, Punjabis, and Sindhis, although their rituals and ways of expression may differ.

In Indian culture, values and beliefs are markedly different between the older and younger generations. This has resulted in a wide generation gap in Indian families, with the older generation being more conservative and the younger generation becoming quite forward. This contrast can be seen in Indian marriage culture, where both arranged and love-based marriages are popular. However, orthodox families strictly opt for arranged marriages.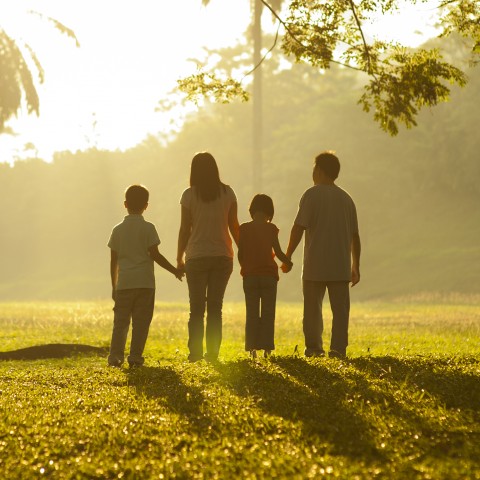 Changing Social Values
The older generation also believes in values like togetherness, keeping the whole family under one roof, and prioritizing relationships over success and fame. The younger generation, on the other hand, yearns for more freedom and seeks to find a life purpose.
Indians are quite social. They love to talk and be friendly toward each other. It's common for two strangers to happen upon each other while traveling and start talking like they've known each other from Adam. Asking about family or personal life doesn't usually offend people.
2. Religions and the Caste System
"Unity in Diversity." This is how we love to portray India! 
One of the most defining characteristics of Indian culture is its diverse range of religions. The most prominent are Hinduism, Islam, and Sikhism, whereas Christian, Buddhist, Jain, and Sindhi religions are comparatively less popular. 
For Hindus, going to temples is a pretty common part of their routine. They may visit the temple every day or on special occasions such as birthdays, marriages, or before a job interview. 
People in India are quite religious, but that's not to say there are no atheists or people who don't identify with a specific religion.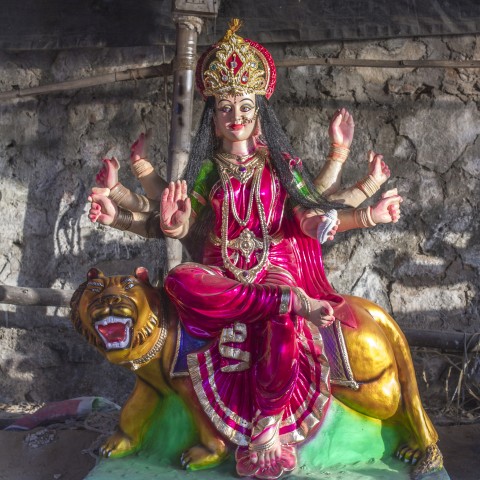 Durga: the Goddess of Hindus
Despite our country's religious diversity, India does have its share of flaws. In Indian culture, caste systems are alive and well—and its roots go deeper than one can imagine. The Hindu religion itself is divided into many castes and people put great importance on that when considering marriages, helping someone get a job, and many other aspects of daily life.
In Hindu, Brahmins hold the highest position in the religious hierarchy. They are followed by Kshatriyas, Vaishyas, and Shudras. There are also Scheduled Castes and Scheduled Tribes, which are the most vulnerable segment of our society, and thus, protected by many Indian laws. Despite all the claims and efforts, Indian society is still struggling with this system of untouchability.
At the same time, we are emotionally driven. This is not always a good thing, because it affects the political preferences of the common people. The political parties leave no stone unturned to exploit this weak nerve of the general public, especially when it comes to the different religious beliefs.
In reality, both Hindus and Muslims love to live in harmony and support each other in times of crisis. There are so many instances when these two groups of people have shown huge solidarity in the midst of political distress.
3. Shattering the Gender Stereotypes
People are working on gender equality, but there's a long way to go. In Indian culture, gender roles still play a large role and this disparity shows in almost every aspect of life: upbringing, the male-female child ratio, education, and the freedom to choose one's partners and professions. Workplaces also suffer from gender inequality when it comes to their pay scales.

While males have traditionally enjoyed the freedom to choose any field of work, females have been—and still are—seen as better-suited for teaching or medical jobs. Nonetheless, this scenario has changed a lot and both men and women are breaking the gender stereotypes.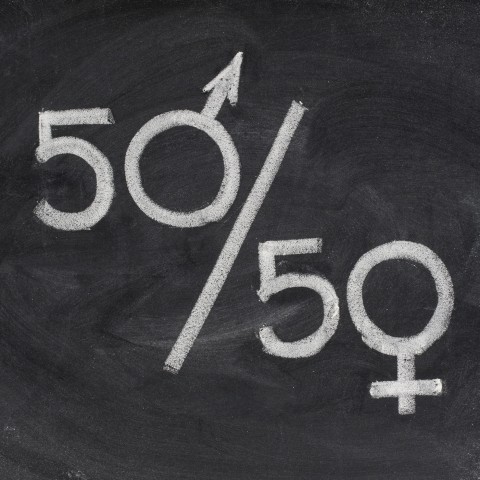 Achieving Gender Equality: The New Norm of India
Parents are more supportive than ever when it comes to their daughters' dream jobs. Girls and women are exploring freedom in all aspects of life, be it their jobs, love life, or the decision to remain single. However, intercaste marriages—while slowly gaining acceptance—are no child's play. Honor killing is still a huge blot on our faces.
In times past, household chores were solely the responsibility of women, whether they had a job or not. Today, husbands, brothers, and fathers are sharing the load at home and changing the definition of typical Indian families.
The latest approval of LGBTQ rights by the Indian Supreme Court is a grand victory for people who stand for equality and believe in the existence of true love. It just shows how much the Indian society has grown and learned to transform itself for the better!
4. Family, Work, and Lifestyle
In Indian culture, marriage is considered a sacred bond between husband and wife. And as you probably know, Indian (Hindu) weddings can be incredibly lavish! The ceremony is full of music, food, and melodrama. Alcohol is rarely served, and when it is, getting drunk is seen as a sign of poor character.

While married Hindu men may flaunt their engagement rings, women are often seen wearing a red bindi, vermillion, bangles, and saree as their traditional attire in the initial days after their marriage. In families that are more open-minded, a married female may wear a salwar suit or Western clothing.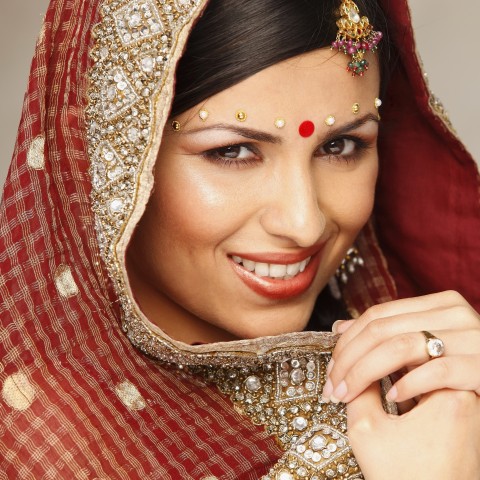 The Iconic Indian Look!
Couples are not shy in public spaces, but they're not as expressive as those in Western countries. For example, they are comfortable holding hands but kissing and hugging in front of others is almost unheard of. It may come as a shock to you, but there is unspoken pressure on the younger generation to settle professionally and get married by their late 20s.
We have both nuclear and joint families. It's common to see Indian couples living with their parents (usually the husband's parents), but nowadays more and more couples are living separately from their parents. They may live in the same town or move to a different part of the country in search of high-paying jobs.
People are open to both traditional jobs and running their own businesses. However, many people are highly inclined to find government jobs, which offer more social and financial security. Those who want to earn more and are open to taking risks would naturally dive into private-sector jobs.
Chewing tobacco, smoking, and drinking alcohol are rather common in states like Uttar Pradesh and Bihar. However, it's strictly looked down upon and people are expected to do these things privately. To be honest, these habits are widely seen in the lower classes of society. The irony is that when the same things are done by the upper-class people, it's called "being cool and classy."
5. Art and Architecture
For the general public, the entertainment industry largely consists of Bollywood movies and Hindi music. Bollywood produces the highest number of movies in the world every year. Those who are more sophisticated love listening to ghazals and classical music. The unforgettable Umrao Jaan, Mirza Ghalib, and Begum Akhtar are all from Uttar Pradesh.
Kathak is the classical dance form of Uttar Pradesh and is quite popular. There are so many youngsters who learn Kathak and vocals, and go on to make careers with these skills. The dance forms vary from one state to another.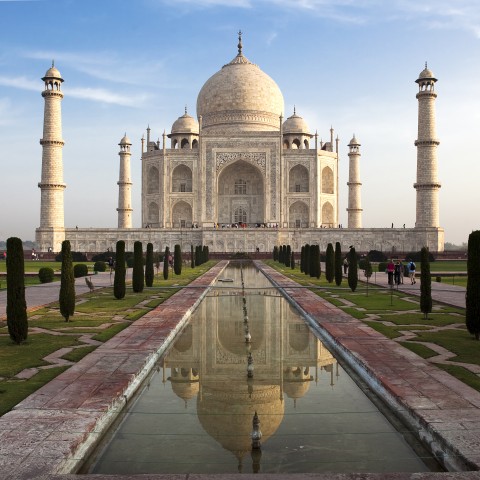 Seven Wonders of the World: The Taj Mahal
When it comes to literature, Urdu and Hindi are two sides of one coin. That 'coin' is Hindustani, a beautiful amalgamation like that of milk and honey. This heavenly bond to the Urdu language is not limited to Muslims. So many people have fallen in love with this written language and read Shayari, nazm, revolutionary texts on social evils, as well as the classic literary works of Premchand, Mannu Bhandari, Mirza Ghalib, and Rabindranath Tagore.
Talking specifically about Uttar Pradesh, the hub of the Hindi language, there are various local handicrafts that have long gained worldwide appeal. The embroidery work on sarees and salwar suits is enormously famous. This art form is from Lucknow and is locally known as "chikankari." In addition, we have the heavy, gorgeous Banarasi sarees with broad borders woven with real gold and silver wires. This embroidery form is known as Zardozi.
Some of the most famous examples of Indian architecture are the Mughal buildings in Lucknow, as well as numerous forts built in some cities of Uttar Pradesh. For instance, we have Bada Imambara and Chhota Imambara in Lucknow. And who hasn't heard of the Taj Mahal, Agra, one of the Seven Wonders of the World?
Many foreigners and tourists have Mathura and Vrindavan, the birthplace of Lord Krishna, on their bucket list. Ayodhya, the birthplace and kingdom of Lord Ram, is also in Uttar Pradesh. Some of the other famous places like Sarnath (Varanasi), Sangam and Kumbh Mela (Allahabad), Jhansi Fort of Rani Laxmibai (Jhansi), and Agra Fort are also worth visiting!
For the adventurous soul in you, there is also:
India's oldest national park, the Jim Corbett National Park
River rafting in Rishikesh
The hot and happening waterfalls in Mirzapur
6. Listen to Your Taste Buds
The Indian food culture is quite interesting. It's versatile with so many different kinds of delicacies. The staple foods in the Hindi-speaking belt are wheat and rice. Chapatis made of wheat flour and rice are usually served with dal (pulses), stir-fried vegetables, gravy-curry, curd, salad, and some sweets. This is famously known as the "Thali system."
Spicy Indian Food
Uttar Pradesh has introduced many lip-smacking snacks and meals to the entire country. The guava from Allahabad is famous all over India. You can find countless mini stalls and cabin-like shops with huge crowds waiting for chaat and golgappa, a spicy Indian street food. North Indian cuisine, especially that of Uttar Pradesh, is heavily influenced by Mughal flavors. Dishes like biryani, kebabs, naan, rumali roti, and kulfi feature a blend of Indian, Persian, and Iranian flavors.
While Punjab is known for its makke ki roti and sarson ka saag, Rajasthan and Bihar serve the best litti chokha in the world. Gujarati dishes have won many hearts around the globe with their sweet and tangy flavors. Some of the most popular Gujarati items are dhokla, khandvi, and khakra.
7. Traditional Holidays and Festivals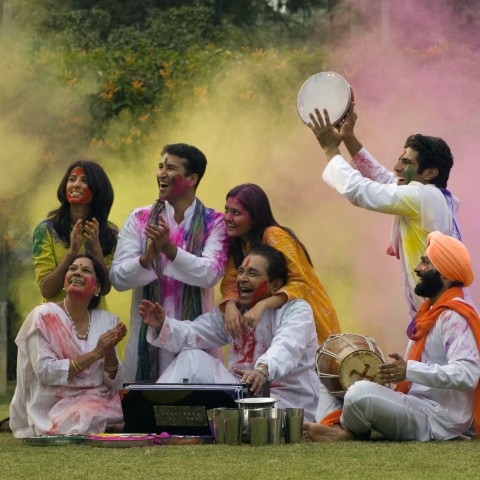 Holi: The Festival of Colors
There are three Indian national holidays: Independence Day (August 15), Republic Day (January 26), and Gandhi Jayanti (October 2). Apart from these, people in the Hindi Belt celebrate hundreds of other festivals, small and large. The prominent ones are: 
These are mainly Hindu festivals but are enjoyed by folks of every religion. 
Eid, Bakrid, and Moharram are the prominent festivals for Muslims. Sikhs honor their Guru Sahib by celebrating Gurunanak Jayanti.
8. Talk Like a Native With HindiPod101.com
Indian culture is wonderful, isn't it? By now, you should be much more familiar with the different cultural aspects of India's Hindi-speaking regions.

If you're planning to visit soon, what Indian attire would you try and which street food is on the top of your list? Oh, and which Indian festivals would you love to take part in? We look forward to hearing from you in the comments!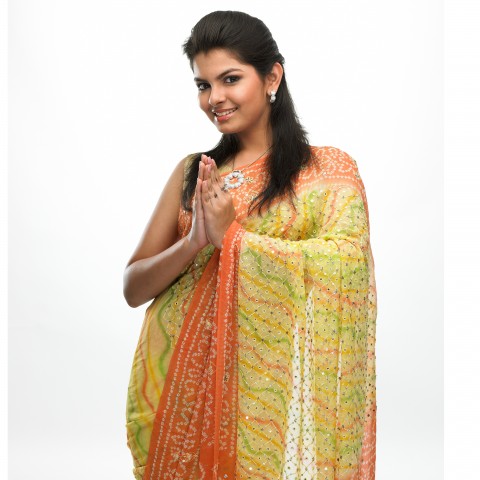 Welcome to the HindiPod101.com Family!
We welcome you to explore our vocabulary lists and online dictionary as you get ready to start (or continue!) your Hindi language learning journey. To learn even more about any of the topics we've covered here, don't forget to create your free lifetime account on the HindiPod101.com homepage. Once you've done that, download our mobile app and you're good to go.
Happy learning!