Today, we're going to take you to the heart and capital of India: New Delhi. Delhi is one of the most frequently visited cities in India, by locals and foreigners alike. Today's lesson is more of a trip planner, boasting the best places to visit in New Delhi. At the end, we've also included several useful phrases in Hindi that are worth remembering for your travels in India.
Are you ready to fall in love with New Delhi?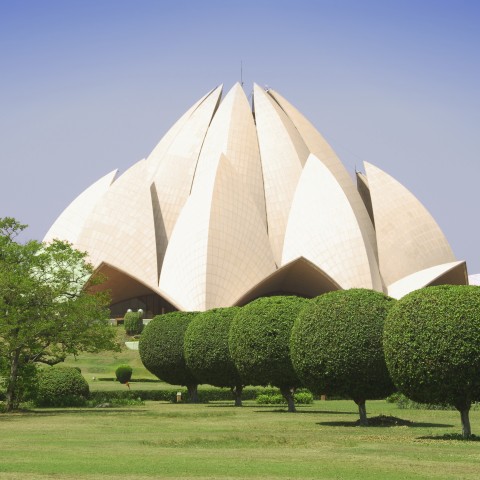 Lotus Temple to Find Peace Within
Table of Contents
1. Why Study the Different Places to Visit in Delhi?
For starters, reading about the places you plan to visit beforehand is a smart thing to do and helps you better prepare for safe travel. It allows you to understand and become familiar with the local culture, weather, food, and language so that there are fewer surprises during your stay.
And let's be honest: Delhi is huge. It would be impossible to see and do everything this city has to offer in just a week, let alone two or three days. The capital is known for its vast array of spicy Indian foods, fancy hotels, historical buildings, shopping centers, and amazing architecture. Because there are so many exciting experiences waiting for you, it can be a real headache choosing which places to visit and which ones to skip. 
Trying to figure everything out on your own will only add to the confusion! In this context, our New Delhi travel guide will save you a hell of a lot of time and energy. After reading this article, you won't have to sift through an enormous list of tourist spots—the very best places will be right here, each one with a brief description to give you an idea of what to expect. 
2. Delhi in a Nutshell: Know Before You Go
Before your visit, how about looking at some amazing facts about the capital of India? In this section, we'll tell you all about its history, describe what to expect weather-wise, offer travel tips, and more.
Brief History
For as long as four centuries, the Rajputs dominated the entire region of Delhi. It was then captured and ruled by the Delhi Sultanate, followed by the Mughal conquest, and later the British. In the late 1940s, Delhi was finally free to be ruled by its people. 
Such a long era of foreign domination shows clearly in the food preferences and architecture of Delhi, and this is why so many Mughal buildings top the list of Delhi travel spots.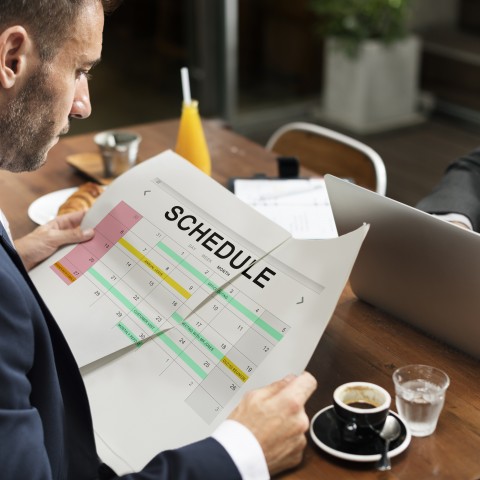 How to Plan a 2-3 Day Trip
Territory
With more than thirty million people living here, Delhi is a heavily populated union territory located in the northern part of India. It has been the center of attraction since the Mughals ruled the country. Even today, people from all over the country relocate to Delhi either for better job prospects or to gain a higher education.
In official terms, Delhi is known as the National Capital Territory of Delhi (NCT). New Delhi is a small part of it, functioning as the capital of India. You'll often hear about Old Delhi, New Delhi, and the national capital regions, such as Noida. Well, they are all parts of NCT.
Weather
The weather in Delhi is mostly extreme. Here's a breakdown of what to expect: 
The hottest months are May and June.
The humidity is at its highest from July to September.
The winter season is at its peak during December and January.
So, the best season to visit New Delhi is somewhere between February and April or from October to mid-December. The weather is most mild during these months. 
Languages
Before visiting the capital of India, it would be ideal to learn a few useful Hindi phrases. That said, keep in mind that immigrants from all over the country arrive in Delhi in search of employment. So although Hindi is the main language spoken here, you'll find that quite a few Haryanvi, Punjabi, and Bhojpuri words have become incorporated into the locals' language. 
Many locals also understand and speak English, so you won't face any major communication problems while talking with the people here. But knowing common Hindi words and phrases will give you an edge in bargaining while shopping or taking an autorickshaw.
Important Documents
Before making your Delhi travel plans, arrange all of the essential documents you might need. A valid passport and an Indian visa will be required; one can also apply for an e-visa for tourism purposes. It's also a good idea to carry your passport-size photographs with you. For more information, please check out this website.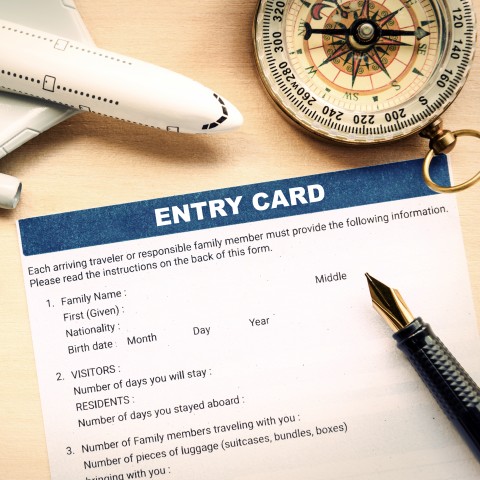 Buckle Up for Your Visit to New Delhi!
Daily Budget for Traveling in Delhi
INR (Indian Rupee) is the official currency of India. One USD (United States Dollar) is equal to approximately INR 70. Just so you know, the old 500 and 1000 rupee notes have become invalid since their demonetization in 2016. Instead, new 200, 500, and 2000 rupee notes are being used; new 10, 20, and 100 rupee notes have also been introduced. So, you'll find both old and new notes in circulation. 
The daily cost of staying in Delhi hotels, including the eating and traveling expenses, may range somewhere between INR 1000 (approx. $15) to INR 7000 (approx. $100). Everything depends on your preferences. The bottom line is that Delhi has something for every budget.
Budget Tip: If you're trying to save some money, avoid taking the AC rooms in the months when the weather is pleasant.
Popular Modes of Conveyance
The cheapest and safest public conveyance is the Delhi metro. It covers almost all of Delhi and can take you to all of the important places. For hassle-free traveling, get a metro smart card. It's a cashless and smart way to avoid long lines at the ticket counter. Just remember that the Delhi metro closes at 11:30 p.m.
Delhi cabs can take you anywhere the metro cannot. They're a bit expensive but more convenient. An easy way to save some money on cabs is to book one on Uber or Ola. 
Another popular option is to take an autorickshaw. However, the prices that autorickshaw drivers charge tend to vary widely. It's better to bargain and fix a rate before getting in; also make sure that they reset the meter before starting the journey. A road map will help you check that the route followed by the cab and auto drivers is the shortest way to reach your destination.
Keeping safety in mind, please avoid traveling in autorickshaws at night, especially to secluded places. Instead, you should opt for a cab/metro or borrow a friend's car when it's late.
Travel Tips
Before we start talking about the best places to visit in New Delhi, here are some worthy travel tips for you.
It's a good idea to keep some cash handy. 
Safety is paramount. Tourists should avoid wandering alone at night (even local people follow this rule!). Either keep some company or arrange a personal conveyance if you're planning to stay out late at night. Female travelers may want to wear something loose-fitting that is less revealing and covers most of the body.
Walk like you own the place. Yes, your body language plays a huge role in India, especially if you're a foreigner. Be confident and be sure to use some Hindi words and phrases once in a while. Doing so will save you from extravagant prices and scams.
When it comes to hygiene, yes, we lack it in many places. So, remember to carry some tissue papers, face wipes, menstrual cups (if you're a female or traveling with a female partner), small hand wash bottles, and sanitizer at all times.
Avoid drinking tap water at all costs and opt for packaged water. 
Come rain or shine, having an umbrella really pays off. You can use it when the sunshine is too much to take or when the rain is about to ruin your day! 🙂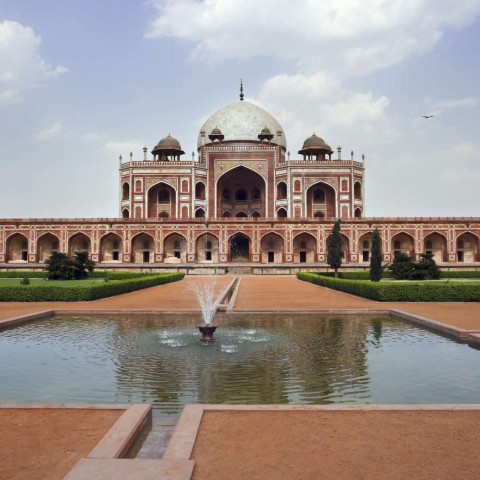 Humayun's Tomb in Delhi
3. Must-See Places for a 1-3 Day Trip
Wondering what places to visit in New Delhi on a tight schedule? To give you a hand, we've listed the most popular tourist spots in Delhi. Let's take a look. 
Red Fort = लाल क़िला (LaaL QiLaa)
The Red Fort, built from 1639 to 1648 by Emperor Shah Jahan, served as the abode of the Mughal dynasty after Delhi replaced Agra as the Mughal capital. The fort has huge historic and political significance, and is considered a living testimony of brilliant Mughal architecture. UNESCO declared it a World Heritage site in 2007.
Every year on August 15—India's Independence Day—the Indian Prime Minister hoists the flag on the fort's main gate.
Red Fort has many qualities that visitors just love. While visiting the fort, you'll get to experience the awe-inspiring architecture and designs of the pavilions. Since it has huge premises, you can lay back or stroll about in the beautiful gardens. In the evening, there's a special show to entertain visitors.
The fort is surrounded by a local market full of hawkers who sell exotic little pieces of jewelry, traditional clothes, etc. at very economical prices. You'll also find dhabas (roadside restaurants) that offer a wide variety of traditional Indian foods. 
Jama Masjid = जामा मस्जिद (jaamaa maSjiD)
Jama Masjid, fondly called "the mosque of celestial sphere," was built by Emperor Shah Jahan between 1650 and 1656. It has a huge courtyard that can easily house around 25,000 people at a time. The mosque has four watchtowers that were used for surveillance to avoid intrusion.
If and when you visit the mosque, you'll be shown two minarets that are 40 meters (about 131 feet) high. You can climb either one to get a view, something most visitors love to do. If you take a stroll outside the mosque, you'll be greeted with many local restaurants offering Mughal delicacies. 
India Gate = इंडिया गेट (iNdiaa gait)
The India Gate is an archway built as a memorial to honor the chivalry of valiant soldiers. This WWI memorial is constructed of sandstone and stands 42 meters (about 138 feet) tall. As a one-of-a-kind location, India Gate attracts visitors from outside of India and locals alike. It's surrounded by well-manicured lawns that gradually came to be a favorite picnic spot among locals.
If you visit the place in the early morning, you can take a stroll in the serene surroundings of Rajpath near India Gate. But if you're someone who enjoys hustle and bustle, you might want to visit in the evening. This is when the place is most populated by locals, visitors, hawkers, food lorries, ice-cream stalls, you name it. Not to mention the beautiful lighting and fountains that lend 'life' to the area. You can even enjoy a boat ride on the lake!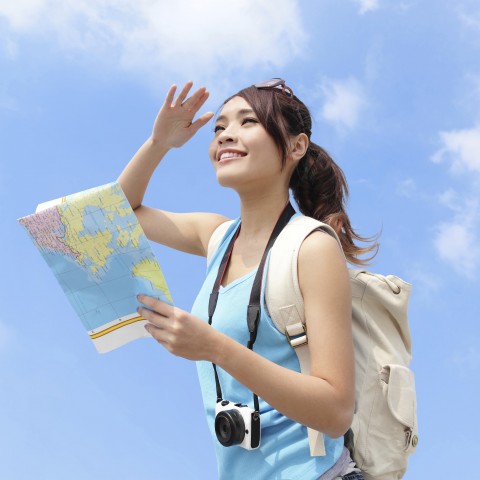 Best Travel Tips to Keep in Mind
Qutub Minar = क़ुतुब मीनार (quTub miiNaar)
This minaret is another UNESCO World Heritage site and one of the most elegant New Delhi sites to visit. At 72.5 meters (238 feet) heigh, it's the world's tallest tower made with bricks—and it has maintained this "tallest brick tower" position for eight hundred years! It has 397 steps and five different stories.
While visiting the minaret, you might want to visit the different mosques, minars, and tombs within it. This place is most recommended for its architectural brilliance. The minaret tapers up from a 47-foot diameter at the base to a 9-foot diameter at the peak. 
Akshardham Temple = अक्षरधाम मंदिर (aksaraDHaam maNDir)
Akshardham is a Hindu temple, created by Pramukha Swami Maharaj and officially inaugurated on November 6, 2005. It's located at the center of the Akshardham complex, and surrounded by a huge campus that signifies the spiritual-cultural legacy of Hindu traditions in India.
You'll want to visit the temple if you enjoy quietude, greenery, spaciousness, culture, heritage, and spirituality. There are many things to see and do at the Akshardham. For example, you can admire the 11-foot high gold-plated statue of Lord Swaminarayan, to whom the temple is dedicated. At the 85-foot wide and 65-foot tall giant screen theater, you can enjoy Neelkanth Darshan—a 40-minute film on a Yogi. It's highly recommended for those who want to experience India's rich heritage, spirituality, and culture.
Lotus Temple = लोटस टेम्पल (LotaS tempaL)
Known in Hindi as Kamal Mandir, or कमल मंदिर (kamaL maNDir), Lotus Temple gets its name from its unique lotus-like structure. It would be no exaggeration to call it an architectural marvel. Unsurprisingly, it has won many architectural awards. It's a Baha'i house of worship and it welcomes all with no discrimination toward any religion.
The Lotus Temple is dedicated to no specific deity and it has no statue. When you visit the temple, you just sit quietly under its huge dome-like structure on one of the hundreds of chairs. You can experience the peace, serenity, and architecture.
We highly recommend visiting this location so that you can experience how the Baha'i religion, which is relatively new, puts emphasis on oneness and strives to help people drop all prejudices that might originate from race, nationality, and gender.  
Connaught Place = कनॉट प्लेस (kaNaut pLeS)
Connaught Place, one of the most happening destinations in Delhi today, was once the location of British HQ. It has two circles: the inner circle is called Rajeev Chowk and the outer one is Indira Chowk. 
Today, Connaught Place (fondly known as CP by Delhites) is Delhi's business and finance hub. That is not to say, however, that it's full of corporations and offices. Far from that! CP boasts art galleries, vintage cinemas, roadside eateries, upscale restaurants, streetside shops selling shoes and clothes, and showrooms of big brands. 
It's a huge open market that has something for everyone, making it difficult for us to recommend one "best thing to do" here. Whoever you are, you'll find something to enjoy!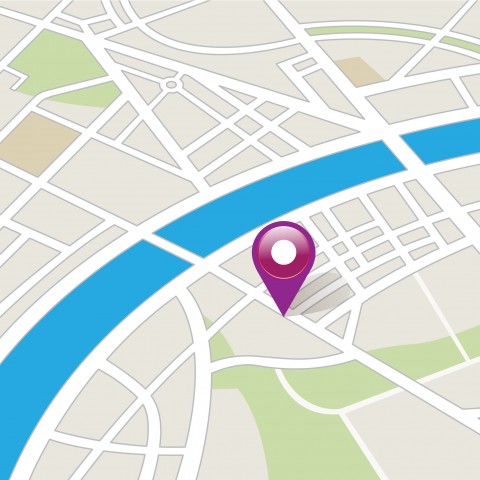 Staying Safe in a Foreign Land
Janpath = जनपथ (jaNapaTH)
Located near CP, Janpath is the place to go if you love streetside shopping. Janpath is a Hindi word that can be translated as "people's path," though the area was once known as Queensway. Janpath is one of the most well-known Delhi markets among both locals and foreigners. It's flanked by shops on both sides, a long stream of shops one after another.
Most of these shops are boutiques that sell hard-to-find items you won't come across in big multi-chain stores. It's an ideal place for budget travelers and those who like buying hand-crafted items or garments. After so much shopping and walking around, you're likely to start feeling some hunger pangs…
No need to worry, though! Janpath has got you covered with its many eateries that serve Indian-style fast food. 
This is the best place to go if you want to shop your heart out without breaking the bank. 
Chandni Chowk = चांदनी चौक (caanDNii couk)
Located near the Old Delhi Railway Station, Chandni Chowk is one of the oldest and busiest markets. Situated near the Red Fort and the Jama Masjid, it was designed by Emperor Shah Jahan's daughter Jahanara. It's a half-moon-shaped square.
The market has something for everyone: traditional food, Indian perfumes, silver jewelry, spices, nuts, and the list goes on. If you're interested in experiencing the local flavors, we highly recommend visiting the Paranthe Wali Gali located here; it's the perfect place to try traditional Indian Parathas. Also, because Chandni Chowk is Asia's biggest wholesale spice market, you might want to grab some high-quality, low-cost spices.
4. Highly Recommended Places for a 4-7 Day Trip (or Longer)
Are you able to stay a little longer? Great! This will allow you to see and experience so many more amazing locations. Here are a few extra places you must visit in New Delhi if you have the time. 
Hauz Khas Village = हौज़ ख़ास विलेज (hauz khaaS viLej)
Are you looking for some of the best places to visit with your girlfriend or boyfriend in Delhi? Well, Hauz Khas is just the place to spark the joy and romance between you two! This south Delhi area flaunts the old remains from Khilji's time, taking you back to the old Mughal period. Apart from the romantic gardens and parks, there is Hauz Khas Fort, Deer Park, a lake, and so much more. It's an ideal location to spend an entire day with your loved one! 
Rashtrapati Bhavan = राष्ट्रपति भवन (raastrapaTi bhavaN)
Every country has an official residence that houses its head of government. The residence of the Indian President is known as Rashtrapati Bhavan. It attracts a lot of travelers because of its architecture and the lush, green gardens loaded with colorful and fragrant flowers. If you're visiting in the month of February, don't forget to take a trip through the Mughal Gardens and enjoy the beautiful blooming flowers of the spring. The gardens are only open to the public from early February to mid-March.
Karol Bagh = करोल बाग़ (karoL baag)
Are you a shopper at heart? Then you'd love the Karol Bagh market. It's cheap, it's vast, and it's versatile. You can find everything here, from household items to clothing, electronics, and lots of food (so that hunger doesn't come between you and shopping!).
You'll enjoy your time spent here even more if you're good at bargaining. If you can do that, don't be surprised if you can get that item at half-price!
Lajpat Nagar = लाजपत नगर (LaajapaT Nagar)
This is another shopping spot with huge malls and big-brand showrooms throughout the entire market. Once you enter the area, it's like getting inside a shopping heaven. You have so many options to choose from, and all at amazing prices if you can pull off that bargaining trick! You can also stroll around with your family or spouse and just enjoy the rush and spicy street foods.
Sarojini Nagar = सरोजिनी नगर (SarojiNi Nagar)
One of the largest markets in Delhi, Sarojini Nagar is mainly famous for offering stylish clothes at unbelievable prices. This is the go-to place for many students, bachelors, and people on a tight budget.
Ice Lounge = आइस लाउन्ज (aaiS Laaunj)
This is the best place to visit in Delhi in summer. Everything here, including the sculpture, is made of ice. Chill out with your friends or loved ones here, and enjoy the refreshing coolness!
Adventure Island = एडवेंचर आइलैंड (aidveNcar aaiLaind)
This is a great amusement park in Delhi, attracting adventure-lovers of every age. It's especially popular among those who wish to have fun with their families. The pools, water slides, shopping areas, and delicious food make it one of the must-visit places on your New Delhi travel plan!
5. Hindi Survival Phrases for Travelers
It's time to quickly review the most useful Hindi travel phrases for your visit to New Delhi. These phrases will come in handy whether you're shopping, bargaining, taking public transportation, or asking for directions. Memorizing and practicing these short Hindi sentences will go a long way!
1. हेलो (heLo) / नमस्ते (NamaSTe)!
"Hello!"
2. शुक्रिया (sukriyaa) / धन्यवाद (DHaNyavaaD)!
"Thank you!"
3. चलते हैं। (caLaTe hain.)
"Okay, see you later."
4. माफ़ कीजिए। (maaf kiijiye.)
"I am sorry." / "Excuse me."
5. बहुत अच्छा! (bahuT acchaa!)
"Great!" / "Okay."
6. ठीक है। (thiik hai.)
"Okay." / "Alright."
7. ____ जाना है। (__ jaaNaa hai.)
In the blank, put the name of the place you want to go. For example:
 कनॉट प्लेस जाना है। (kaNaut pLeS jaaNaa hai.) – "I have to go to Connaught Place." 
पुरानी दिल्ली जाना है। (puraaNii DiLLii jaaNaa hai.) – "Take me to Old Delhi."
8. _____ कितनी दूर है? (__ kiTaNii Duur hai?)
This question is used to ask how far away a certain place is; simply put the name of the place in the blank. For example:
कनॉट प्लेस कितनी दूर है? (kaNaut pLeS kiTaNii Duur hai?) – "How far is Connaught Place?" 
पुरानी दिल्ली कितनी दूर है? (puraaNii DiLLii kiTaNii Duur hai?) – "How far is Old Delhi?"
9. वॉशरुम कहाँ / किधर है? (vausaruum kahaan / kiDHar hai?)
"Where is the washroom?"
10. ____ किधर पड़ेगा? (__ kiDHar padegaa?)
"Where's _____?"
Just fill in the blank with the name of the place you're asking about.
11. मुझे ये चाहिए। (mujhe ye caahiye.)
"I want this."
12.  ___ है? (__ hai?)
"Do you have ____?"
This question is useful when shopping; fill in the blank with the item you're inquiring about.
13. कितना हुआ? (kiTaNaa huaa?)
"How much?"
This is a common phrase to use when paying for something, like a restaurant bill or autorickshaw ride.
14. इसका दाम कितना है? (iSakaa Daam kiTaNaa hai?)
"What's the price?"
You can use this phrase to ask for the price of an item you're interested in, especially if you want to bargain a little.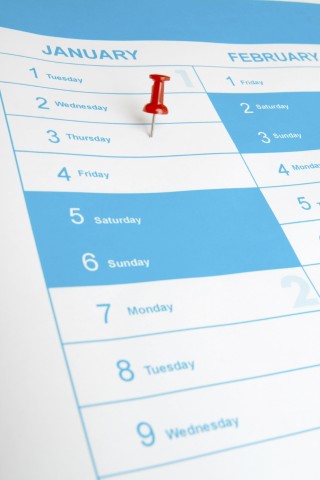 Best Months to Be in India
15. इसका दाम बहुत ज़्यादा है। (iSakaa Daam bahuT zyaaDaa hai.)
"This is too expensive!"
This is another useful bargaining phrase.
16. मुझे समझ में नहीं आया। ज़रा फिर से बताइये। (mujhe Samajh men Nahiin aayaa. zaraa phir Se baTaaiye.)
"I can't understand you. Could you please explain it again?"
17. क्या आप अंग्रेज़ी समझते / समझती हैं? (kyaa aap angrezii SamajhaTe / SamajhaTii hain?)
"Do you understand English?"
18. मेरी मदद कीजिए! (merii maDaD kiijiye!)
"Please, help me!"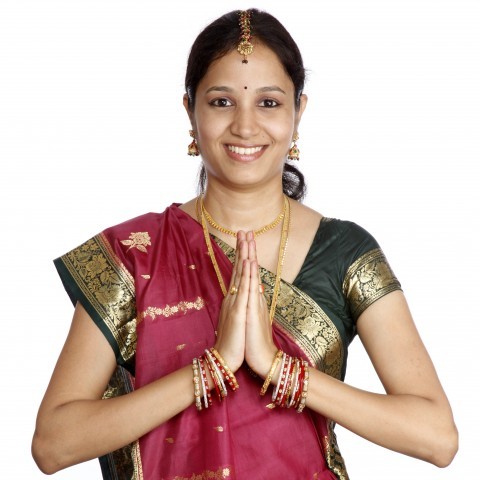 Learn the Most Helpful Hindi Phrases with Us
6. Learning Hindi Can Be So Much Fun!
Which of these New Delhi locations are you most excited to visit, and why? Let us know in the comments! 
Of course, before you leave for your dream destination, you'll want to know a few key phrases and basic vocabulary. The phrases we listed above are a great place to start, but the more Hindi you know, the smoother and more fulfilling your trip will be! 
Here at HindiPod101.com, we understand how difficult and tiring language learning can be. That's why we always aim to teach our students Hindi in the most fun and interesting way possible. 
With our high-quality lesson materials and useful study tools (such as our Grammar Bank and online dictionary), even beginners feel at ease and are more inclined to pursue their Hindi learning goals. Say goodbye to boredom and experience the new era of Hindi studies with our user-friendly app.
We're wishing you happy Hindi learning and safe future travels!