Filler words are found in all spoken languages, and they're an inseparable part of daily conversations. They provide us with the space we need to think before speaking or responding to someone. We also use fillers as a colloquial means to say something more succinctly; at times, a single filler word can express more about how we're feeling than a lengthy dialogue could.
In this article, you'll learn everything you need to know about filler words in Hindi and how they're used. Once you've mastered this key element of conversation, your Hindi skills will go from "so-so" to "near-native"!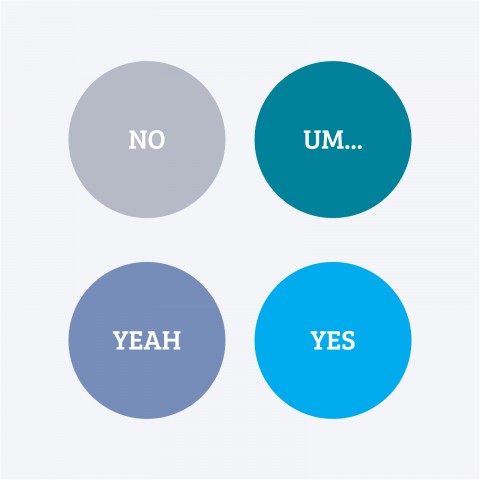 Table of Contents
1. What are filler words and why are they so popular?
True to their name, filler words give us an easy way out by "filling" our pauses in speech whenever we're looking for a specific word or deciding how to phrase something. Hindi filler words are local expressions abundantly used by natives in their day-to-day lives.
They're so popular because, more often than not, they give us the crucial time we need to think about what we want to say. In addition, filler words make it easy to express an array of emotions: surprise, shock, pain, pleasure, boredom, disappointment, and the list goes on. Using filler words can also help us remain courteous and polite to the other person.
You see, filler words in Hindi are nothing short of life-savers. It goes without saying that it's hard to imagine life without them, especially for Hindi-speaking natives.
2. Popular Fillers in the Hindi Language
In this section, we'll be covering the most common Hindi conversation filler words along with explanations and examples of how to use them.
Quick Note: Most of the examples below are dialogues between person A and person B. If "A" and "B" are not mentioned, this means the example is only a sentence spoken by one person.
#1 अच्छा (acchaa) = "Really!" or "Okay"
One of the most common Hindi filler words is अच्छा (acchaa). It's a multipurpose word that serves beautifully in different situations. For instance, it could represent affirmation, surprise, or even mockery, depending on the context of the conversation.
This word allows the speaker to pause and gain some time to gather their thoughts. Here are two different situations where it can be used:
अच्छा! (acchaa!) = "Really!"
As you can see, the word here denotes an exclamation of surprise!
A. हेमा ने नया मकान ले लिया है। (hemaa Ne Nayaa makaaN Le Liyaa hai.)
B.

अच्छा!

कब? (acchaa! kab?)
A. "Hema has bought a new house.
"B. "

Really!

When?"
This is the most basic expression to say "yes" or "okay," and it can be used to let the other person know that you've heard them.
A. मुझे वो फ़ाइल मिल गई है। (mujhe vo faaiL miL gayii hai.)
B.

अच्छा।

(acchaa.)
A. "I have got that file.
"B. "

Okay

."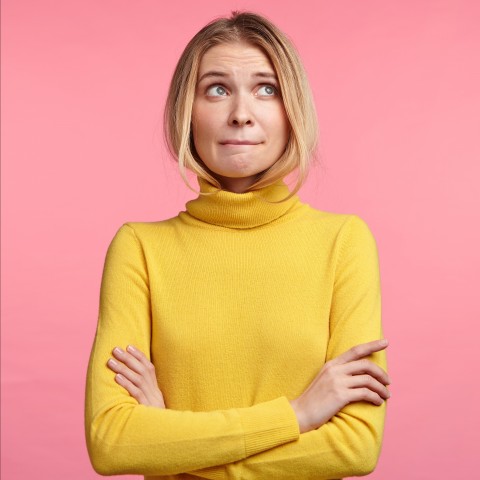 #2 हम्म (hmm) = "Hmm"
In situations where you're immersed in a conversation and just want to nod along, हम्म (hmm) is the perfect filler in Hindi to use. Just like our first example, this phrase gives you the chance to take some time before responding.
A. पूरा अख़बार चुनाव की ख़बरों से भरा है। (puuraa akhabaar cuNaav kii khabaron Se bharaa hai.)
B.

हम्म।

तुमने सही कहा। (hmm. TumaNe Sahii kahaa.)
A. "The whole newspaper is filled with election news.
"B. "

Hmm

, you're right."
#3 मतलब (maTaLab) = "I mean"
When dealing with delicate topics, it's wise to be tender and use soft words. One phrase you could use is मतलब (maTaLab), which is similar to "I mean" in English. 
भ्रष्टाचार कितना आम हो गया है।

मतलब

, लोग अब मुंह खोलकर घूस मांगते हैं। (bhrastaacaar kiTaNaa aam ho gayaa hai. maTaLab, Log ab munh khoLakar ghuuS maangaTe hain.)
"Corruption is so common nowadays.

I mean

, people openly ask for bribes."
#4 चलो, ठीक है (caLo, thiik hai) = "Alright"
Have you ever been in a situation where you tried to calm someone down or had to step back to give everyone time to cool off? Then you know just how tense things can get and understand the importance of a well-placed word or expression. 
The exact phrase you're looking for is चलो, ठीक है (caLo, thiik hai), which means "alright." It fulfills the purpose of speaking more indirectly in order to encourage politeness in tense circumstances.
A. मेरा मूड बहुत ख़राब है। मुझे अभी अकेला छोड़ दो। (meraa muud bahuT kharaab hai. Mujhe abhii akeLaa chod Do.)
B.

चलो, ठीक है

। जब बेहतर महसूस करो, तो मुझे फ़ोन कर लेना। (caLo, thiik hai. jab behaTar mahaSuuS karo, To mujhe foN kar LeNaa.)
A. "I am really upset. Please, leave me alone.
"B. "

Alright

. Call me when you feel better."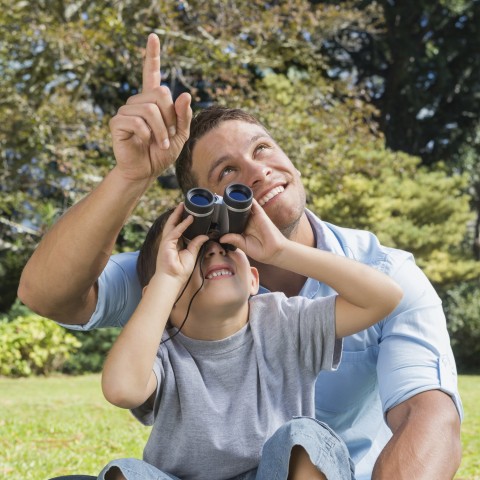 You know, that's a planet.
#5 लगता है जैसे (LagaTaa hai jaiSe) = "It feels like"
When our instincts are at their best, we feel things that can't be explained logically. You just feel it in your heart and in your bones. To express such emotions, the Hindi phrase लगता है जैसे (LagaTaa hai jaiSe), meaning "it feels like," comes in handy. Please keep in mind that this phrase can easily be used in mundane or lighthearted situations as well.
पिंकी अजीब सा बर्ताव कर रही है।

लगता है जैसे

वो कुछ छुपा रही है। (pinkii ajiib Saa barTaav kar rahii hai. LagaTaa hai jaiSe vo kuch chupaa rahii hai.)
"Pinki is behaving so weird.

It feels like

she is hiding something."
Ah! I have an idea.
#6 ठीक है? (thiik hai) = "Okay?" or "Got it?" or "Deal?"
Sometimes it's necessary to emphasize what you're saying in order to be sure that you and the other person are on the same page. In such moments, the Hindi phrase ठीक है? (thiik hai) does the job well. 
ये होमवर्क कल तक जमा करना है।

ठीक है?

किसी को कुछ पूछना है तो अभी पूछ लो। (ye homavark kaL Tak jamaa karaNaa hai. thiik hai? kiSii ko kuch puuchaNaa hai To abhii puuch Lo.)
"You have to submit this homework by tomorrow.

Okay?

If anybody has any questions, you can ask me now."
#7 पता है (paTaa hai) = "You know"
We humans are storytellers. Most of us are quite good at adding spice to our dialogue or provoking curiosity in even the dullest conversation. Are you looking to translate those skills into Hindi? Then just use the phrase पता है (paTaa hai), meaning "you know," and you're good to go!
पता है

, हमारे शहर में क़रीब पचास अस्पताल हैं। जिनमें से केवल बारह ही सरकारी हैं। (paTaa hai, hamaare sahar men qariib pacaaS aSpaTaaL hain. jiNmen Se kevaL baarah hii Sarkaarii hain.)
"

You know

, there are around fifty hospitals in this city. And only twelve of them are public."
#8 सुनो (SuNo) = "Hey"
Want to grab attention in the blink of an eye? Then try uttering the word सुनो (SuNo). This is a popular Hindi filler word similar in function to the English word "hey."
सुनो

, कल मूवी देखने चलें क्या! (SuNo, kaL muuvii DekhaNe caLen kyaa!)
"

Hey

, let's go and watch a movie tomorrow!"
#9 जानते हो / जानती हो (jaaNaTe ho / jaaNaTii ho) = "You know"
Another common phrase for "you know" is जानते हो / जानती हो (jaaNaTe ho / jaaNaTii ho). You can never go wrong with this phrase when trying to start a conversation with someone. 
जानते हो

, बचपन में मुझे शतरंज खेलना बहुत पसंद था। (jaaNaTe ho, bacapaN men mujhe saTaranj kheLaNaa bahuT paSanD THaa.)
"

You know

, when I was a kid, I loved playing chess."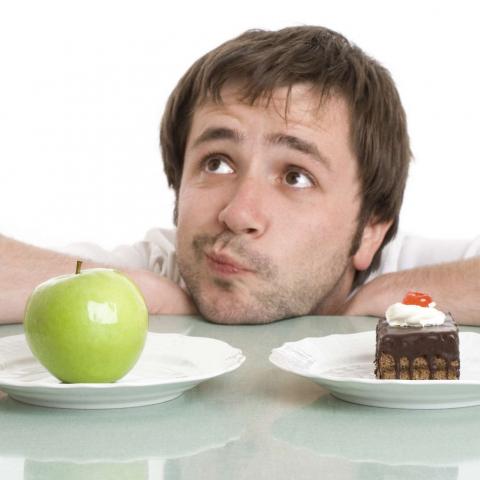 Well, I don't know. I'm confused.
#10 पता नहीं (paTaa Nahiin) = "I don't know"
When confused, doubtful, or even hopeless about something, natives often use the Hindi phrase पता नहीं (paTaa Nahiin) to vent. Here's how to use this Hindi filler phrase:
A. नौकरी बदलने के बारे में क्या सोचा? (Naukarii baDaLaNe ke baare men kyaa Socaa?)
B.

पता नहीं

। मैं फ़ैसला नहीं कर पा रही। (paTaa Nahiin. main faiSaLaa Nahiin kar paa rahii.)
A. "What did you decide about the job change?
"B. "

I don't know

. I am not able to make up my mind."
#11 समझ नहीं आता (Samajh Nahiin aaTaa) = "I don't get it"
Feeling helpless and don't know how to express it in Hindi? Your safest option is to say समझ नहीं आता (Samajh Nahiin aaTaa). It's popularly used in personal or casual conversations.
समझ नहीं आता

, ये लोग बार-बार वही ग़लती कैसे कर सकते हैं। (Samajh Nahiin aaTaa, ye Log baar-baar vahii gaLaTii kaiSe kar SakaTe hain.)
"

I don't get it

, how can they make the same mistake again and again?"
#12 क्या? (kyaa?) = "What?"
Life is never without surprises. We might hear news that's shocking, stimulating, surprising, or of a greater magnitude than we can even imagine. In such cases, one of the most common Hindi filler words used by natives is क्या? (kyaa), meaning "What?"
Please note that, in this context, the meaning of क्या? (kyaa?) = "What?" is not literal. We're not actually asking a question, but rather expressing genuine astonishment. Take a look at the example below to better understand this. 
A. गीता और सुनील ने शादी कर ली है। (giiTaa aur SuNiiL Ne saaDii kar Lii hai.)
B.

क्या

?! तुम्हें कैसे पता चला? (kyaa?! Tumhen kaiSe paTaa caLaa?)
A. "Geeta and Sunil got married.
"B. "

What

? How did you come to know?"
#13 फिर? (phir?) = "Now what?"
This is another must-know phrase for when you need to pause and gather your thoughts before responding. 
A. मेरी फ्लाइट छूट गई। (merii fLaait chuut gayii.)
B.

फिर

? अब क्या करोगे? (phir? ab kyaa karoge?)
A. "I missed my flight.
"B. "

Now what

? What will you do now?"
#14 हैं?! (hain?!) = "What?"
In this context, हैं?! (hain?!) is used to ask a rhetorical question. You already know the answer or the situation, but end up saying "what" out of surprise or disbelief. 
A. क्लास में सिर्फ़ दस बच्चे पास हुए हैं। (kLaaS men Sirf DaS bacce paaS hue hain.)
B.

हैं?

! ये कैसे हो सकता है? (hain? ye kaiSe ho SakTaa hai?)
A. "Only ten students have passed the class.
"B. "

What?

That's impossible!"
What! Really? I can't be that cute!
#15 देखते हैं (DekhaTe hain) = "Let's see"
There are two situations where the phrase देखते हैं (DekhaTe hain) could be aptly used:
1) When you've already made up your mind about something, but attempt to be polite by saying "let's see" when you're asked about it 
2) When you genuinely don't know what will happen 
A. आज के मैच में इंडिया की टीम काफ़ी अच्छा खेल रही है। (aaj ke maic men iNdiyaa kii tiim kaafii acchaa kheL rahii hai.)
B.

देखते हैं

, आख़िर में किसकी जीत होती है। (DekhaTe hain, aakhir men kiSakii jiiT hoTii hai.)
A. "India is playing so well in today's match.
"B. "

Let's see

who wins in the end."
#16 अरे (are) = "Oh!"
The one bankable Hindi filler word that native speakers use to express regret, pain, surprise, or even irritation is अरे (are), meaning "Oh!" 
अरे!

मैं फिर उसका जन्मदिन भूल गई। (are! main phir uSakaa jaNmaDiN bhuuL gayii.)
"

Oh!

I forgot her birthday again."
#17 उफ़ (uf) = "Ugh"
उफ़!

बहुत गर्मी है। (uf, bahuT garmii hai.)
"

Ugh!

It's so hot."
#18 ओह (oh) = "Oh!"
ओह

! इस बिल्ली को तो चोट लग गई है। (oh! iS biLLii ko To cot Lag gayii hai.)
"

Oh

! This cat is badly hurt."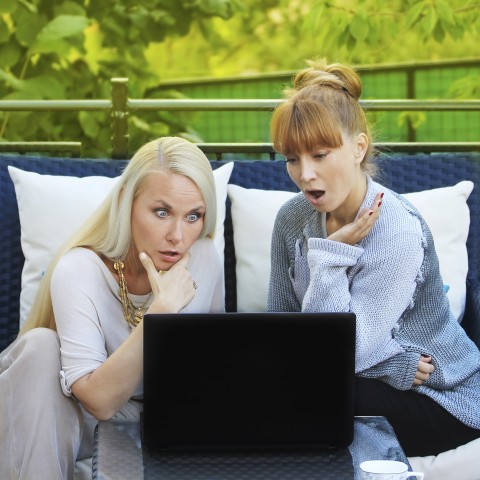 Oh no! It's impossible.
3. Pros and Cons of Filler Words
So, you've now seen the most common fillers in Hindi and know how to use them well. But before you start employing them in your conversations, you should be aware of the pros and cons. 
On the one hand, filler words can help you sound more like a native speaker and break the ice with locals. They can also save you from embarrassment in critical situations. Hindi filler words are a wonderful tool to use when your brain needs a quick breath, when you feel awkward, or when you find yourself highly surprised by something. Using them well allows you to be delicate and to avoid scaring or offending the other person.
On the other hand, we would advise you to avoid using them in formal situations. If you're in an interview, discussing a business plan, or participating in any kind of formal/public speech, using filler words is a no-no. Why, you ask? Well, filler words reflect low confidence. They project you as a person with a lack of clarity in his or her thoughts.
Here's a tip to help you avoid falling into the trap of filler words:
Whenever you stumble or feel blank, use powerful phrases such as "another vital point is," "let's move on to," or "the next thing I wanted to discuss is." 
4. Let's Crush it with HindiPod101.com
Did you enjoy reading this article about Hindi filler words? Which phrase do you relate to the most, and why? Is there any other phrase we didn't cover? Let us know in the comments below.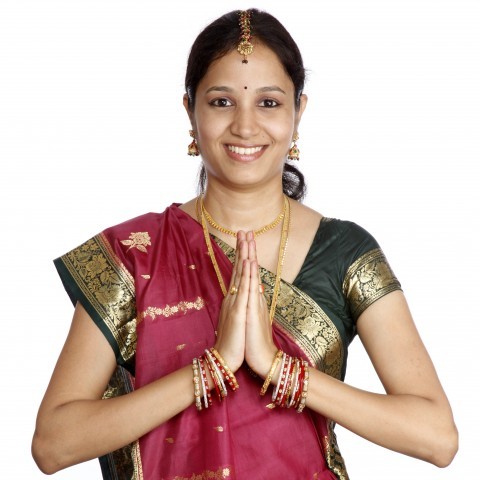 Learn Better at HindiPod101.com
Don't stop yet, because there's so much more for you to explore with us at HindiPod101.com.
Look up any new words you come across and find out their meaning in our free online dictionary. For a more comprehensive study session, we've also created a number of exciting lesson materials and a sound database to help you expand your Hindi vocab.
We offer plenty of language resources on our website as well as an easy-to-download mobile app to keep you hooked! So, what are you waiting for? Sign up at HindiPod101.com and say yes to Hindi learning with fun. With enough determination, you'll be speaking Hindi like a native in no time!