Learning the Hindi language can bring a bundle of benefits into one's life:
A more fulfilling social life among native Indians
A better chance of landing your dream job in India
Admission into a reputed Indian college or place of higher education
However, in order to attain these benefits, you may have to pass a Hindi proficiency test to show your stuff! 
Not sure where to start? In this article, HindiPod101.com will introduce you to the most widely accepted Hindi language proficiency test: the ILTS TLP (Hindi-061). We'll explain what this exam is, what you can expect while taking it, and how to make the most of your study time and practice sessions.
Let's get started.
Table of Contents
1. Why Should You Study for the ILTS TLP (Hindi-061)?
You can't use one recipe to cook every meal. Recipes use varying ingredients, require different preparation and cooking methods, and some take far longer to make than others. Well, the same is true of exams: you can't study the same way for every exam. The more exam-specific your preparation is, the better your odds are of passing it.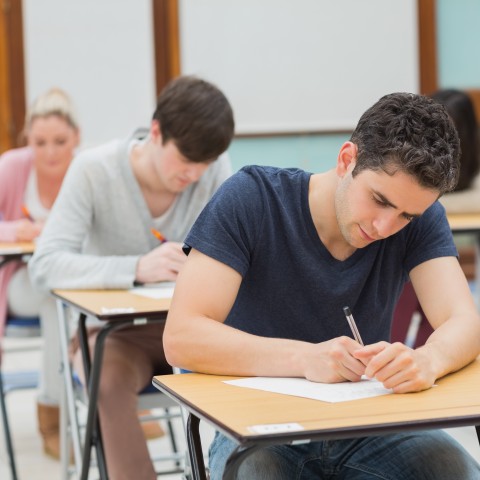 The ILTS TLP (Hindi-061) is a proficiency test in Hindi, and it's pretty serious business!
For those who are already familiar with the name, this article will provide thorough information about the test. And if you're reading this article, chances are you've already made up your mind and plan on taking the test.
So, don't wait any longer! Let's check out how to prepare well and pass the ILTS TLP (Hindi-061).
2. An Overview of the ILTS TLP (Hindi-061)
Although there are several exams out there, each Hindi language proficiency test is unique in its own way.
The ILTS TLP (Hindi-061) is a reputed language proficiency test in Hindi, conducted by the Illinois State Board of Education. ILTS TLP stands for the Illinois Certification Testing System – Target Language Proficiency.
There are three sections in the ILTS TLP (Hindi-061) test. These are Reading, Writing, and Oral.
Each section consists of Four Constructed-Response Assignments. There are no MCQs (multiple-choice questions) in the test! For a better idea of where to start, check out their official Study Guide for Hindi.
The ILTS TLP (Hindi-061) is mainly for those who are looking for a job; it serves as a professional certification that can help someone get an entry-level teaching job at Illinois, for example. Your possibilities of being hired or promoted shoot up once you've passed the ILTS TLP (Hindi-061) Hindi proficiency test.
You can register either online (by visiting the Illinois website) or offline, and confirm the schedule for the test. Candidates can also choose test centers in Illinois from the list (the test can only be taken at specific Illinois test centers).
| | |
| --- | --- |
| Total Duration | 4 Hours |
| Tutorial Time | 15 Minutes |
| Test Time | 3 Hours 45 Minutes |
| Type of Test | Online |
| Number of Sub-areas | 3 |
| Sub-areas | Reading, Writing, Oral |
| Types of Questions | Constructed-Response Assignments |
| Passing Score | 240 |
| Test Fee | $122 |
As you can see, the ILTS target language proficiency test (Hindi) has a total duration of four hours.
The first 15 minutes are given for signing the non-disclosure and going through the Tutorial Materials.
You have to take this Hindi proficiency test online, and in order to pass, you have to get a score of at least 240.
3. Introduction to ILTS Content for Each Section
What can you expect to see in each part of this Hindi language examination? Take a look!
1- Reading Proficiency Section  
The first section tests your Hindi reading proficiency. We've broken down this section in the chart below.
| | |
| --- | --- |
| Evaluation Criteria (3) | Comprehension, Inference, Analysis |
| Language | You can give your written response in English, Hindi, or a combination of both. |
| Types of Topics / Materials | Hindi reading material from a newspaper clip; excerpts from a literary book, magazine, etc. |
| Task | Write a summary or draw a conclusion based on the reading material. |
The reading material could be picked up from anywhere, including a recent newspaper, any Hindi magazine, a book, etc.
Your response will be evaluated on three basic criteria.
Comprehension means that the candidate understands the main idea of the provided Hindi content. The candidate may also be asked the meaning of any specific word from it. All in all, you should be well-versed enough to know the literal meaning of the content.
Next, you may also be asked to draw a conclusion and analyze your inference.
In this part of the language proficiency test, Hindi and English responses are permitted. Please note that this section focuses on testing your reading skills. Your preferred language doesn't really matter when it comes to showing your understanding of the context. What matters is whether you've got the full meaning correct or not!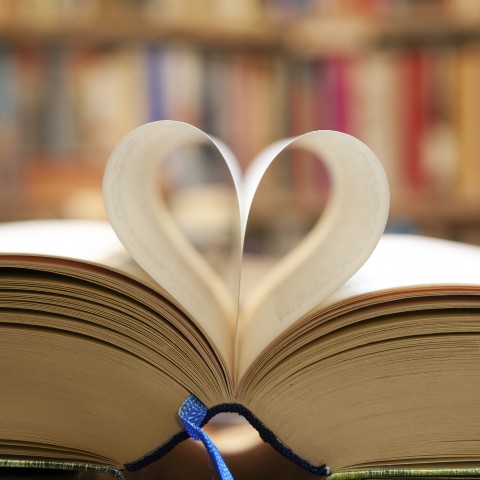 2- Writing Proficiency Section
The second section of this Hindi language proficiency exam checks your writing skills. Let's go through the chart to get an idea of how this is evaluated.
| | |
| --- | --- |
| Evaluation Criteria (4) | Purpose, Organization, Vocabulary, Grammar |
| Language | You must give your written response only in Hindi. |
| Types of Topics / Materials | An imaginary situation in the English language. |
| Task | Present your thoughts in a constructive, error-free, and effective manner. |
First of all, unlike the reading section, the writing proficiency test requires that you answer in the Hindi language only.
In the question sheet, they may give you an imaginary situation—for instance, a social issue—written down in English.
You have to pay serious attention to everything that you're about to do in the written section of this Hindi language proficiency test. The purpose of this part is to check if you were able to properly address the specific idea and appropriate audience or not.
The organization criteria looks at the flow of your writing; your work should be well-sequenced and make sense. 
The vocabulary will cover colloquial Hindi expressions and test your overall command of them.
In the end, the Hindi grammar evaluation examines your grammatical errors, such as spelling mistakes, diacritic errors, punctuation mistakes, etc.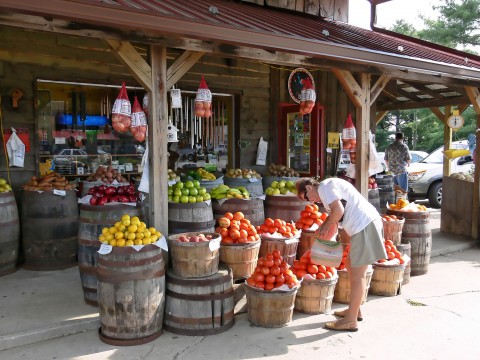 3- Oral Proficiency Section
The last section in this ILTS exam is the oral one.
| | |
| --- | --- |
| Evaluation Criteria (5) | Purpose, Fluency, Pronunciation, Vocabulary, Grammar |
| Language | You must give your oral response only in Hindi. |
| Types of Topics / Materials | An imaginary situation in the English language. |
| Task | Read the written assignment. You'll be given two minutes to think about your response. Then, speak for two minutes on tape. |
The question sheet will contain an imaginary situation written in English.
You have to read all of it carefully. Once you've finished reading it, you'll be given two minutes to think it through, gather your thoughts, and construct your answer. You may also use the provided rough sheet to jot down the key points.
In the end, two more minutes are provided to record your response on tape. Please remember to start recording only after you've been told to do so.
The purpose is to check your ability to address the exact topic in an accurate manner. This section of the Hindi language proficiency test will evaluate your sense of understanding.
In addition, the oral section also tests your fluency in the Hindi language and the clarity of your Hindi pronunciation. Candidates need to be articulate and show their rich vocabulary while speaking.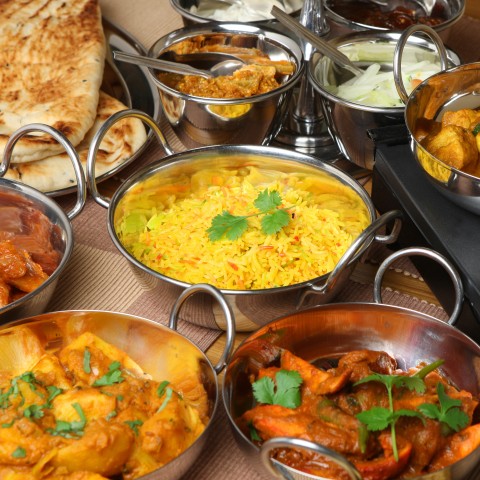 4. Scoring Scale for the ILTS TLP (Hindi-061)
The ILTS language proficiency test for Hindi contains four constructed-response assignments. So, based on your response, the scoring is done on four different levels. What are these score points and what does each one indicate? Let's find out!
| | |
| --- | --- |
| Score | Meaning |
| 4 | Excellent knowledge |
| 3 | Adequate command |
| 2 | Limited command |
| 1 | Lack of command |
| U | Unscorable for various possible reasons |
| B | No response to the assignment |
4 – If a candidate shows an excellent command over the language, then he/she gets 4 points for each assignment, which is the highest score.
3 – 3 points are given when a candidate exhibits adequate knowledge, but there are a few mistakes in comprehension.
2 – A limited knowledge of Hindi, such as using only simple words, not understanding the objective of the assignments, and making frequent grammatical errors leads to a score of 2 points.
1 – 1 is the lowest score. It indicates poor language command and lots of errors in the assignments.
U – Here, "U" means that, for some reason, your assignment is unscorable. ILTS-Hindi is a descriptive test. If you're not well-prepared, chances are that you'll miss the exact context of the assignment and respond with an answer completely unrelated to the topic. Moreover, responding in a language other than Hindi results in getting a "U."
B – In case no response has been given to an assignment, the candidate will get a "B."
5. Tips on Preparing for the ILTS TLP (Hindi-061)
Before you attempt this Hindi language proficiency test online, how about we take your prep up a notch with these practical tips?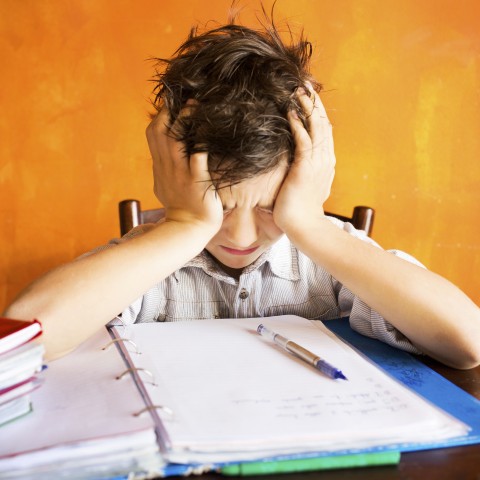 Read as many books, newspapers, or magazines in Hindi as possible. It's even better if you read them aloud to practice speaking like a native.
Fluency comes when you start thinking in your target language. We'd recommend that you not only speak or write, but also think, in Hindi. This language-learning strategy will make your reflexes faster and flawless.
Practice with a native friend. If that's not possible, though, don't worry. You can count on us, as our MyTeacher  program will help you in more ways than you can imagine.
The ILTS website also provides sample papers to give you an idea about the sort of questions they'll be asking. You can also check out official ILTS Preparation Materials.
While practicing at home, make sure to set a timer and finish your mock exam within the assigned duration.
The more sample tests you successfully complete, the better your performance on the real test will be. This will also boost your confidence! 
Read the test guidelines thoroughly. Before attempting the exam, skim through all the questions as fast as possible. 
Remember that you only have the choice of using English in the reading section; you must use Hindi for the other sections. More-detailed info on the do's and don'ts for this exam is available on this Testing Policies link.
6. Cracking the ILTS-Hindi Test with HindiPod101.com
Nothing is impossible once you've set your mind to it. Download the Hindi Learning App and get a head start toward your goals with our brilliant and comprehensive vocabulary section.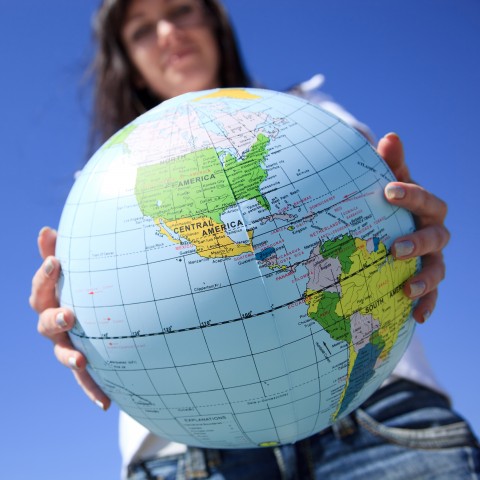 At HindiPod101.com, we always do our best to provide you with everything you need. Our always-accessible Hindi-English online dictionary can sharpen your language skills and provide you with endless preparation resources.
If you follow our tips and practice thoroughly, passing the ILTS Hindi language proficiency test online will be a piece of cake! 🙂
Is there anything you still want to know about this test? If so, drop us a comment below and we'll do our best to help you out.
We wish you all the best for your success!
October 30, 2020
Today's lesson is about the ten most popular Hindi sentence patterns that Indians use on a daily basis. For each sentence category, we'll provide both simple and more complex Hindi sentence structure examples.

Learning these basic Hindi sentence patterns will not only give you an edge over others, but also help you craft many more useful sentences so you can talk like a pro!
The best thing about this lesson is that even if you're a beginner, you can understand the examples without much trouble, and gradually use every Hindi sentence pattern to practice your day-to-day conversational skills.
So, what are you waiting for? Let's get started. 🙂
Table of Contents
1. Sentences Linking Two Nouns
Our first Hindi sentence pattern is used to link two nouns together. For instance, who is what, what is whose, who gave you what, and so on! 
How do you do that? Well, as far as the subjects are concerned, this simple Hindi sentence pattern is very similar to its English counterpart. In simpler words, the main subject is always at the beginning of the sentence.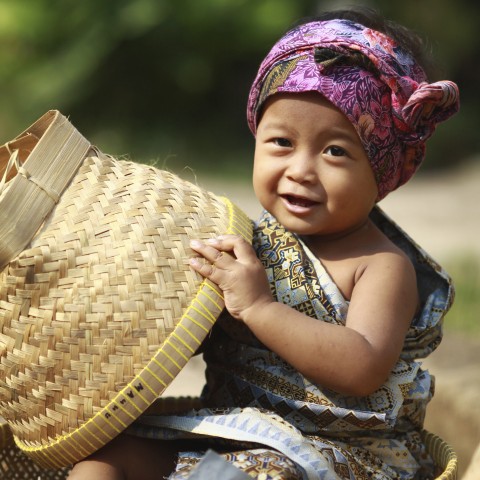 If you're completely new to the concept of Hindi sentence structure and sentence patterns, then you can start to figure it all out with our lesson on Hindi Conjugations. 
| | |
| --- | --- |
| दीपक मेरा भाई है।Diipak meraa bhaaii hai. | "Deepak is my brother." |
| | |
| --- | --- |
| मेरी बहन एक रंगमंच कलाकार है।merii bahaN ek rangamaNc kaLaakaar hai. | "My sister is a theater artist." |
| | |
| --- | --- |
| यह लैपटॉप मेरे दोस्त का है।yah Laipataup mere DoST kaa hai. | "This is my friend's laptop." |
Let's make it even better and try out some complex Hindi sentence patterns with three nouns. 
| | |
| --- | --- |
| मेरी टीचर और मेरी बहन दोनों बचपन की सहेलियां हैं।merii tiicar aur merii bahaN DoNon bacapaN kii SaheLiiyaan hain. | "Both my teacher and my sister are childhood friends." |
| | |
| --- | --- |
| यह कार और बाइक मुझे तोहफ़े में मिली हैं।yah kaar aur baaik mujhe Tohafe men miLii hain. | "I got this car and bike as gifts." |
2. Sentences with Adjectives
No matter what languages we speak, it's hard to imagine our conversations without adjectives. Have you found someone beautiful, tasted delicious Indian food, or wished to buy that blue shirt? Hindi adjectives are the best way to express exactly what you're talking about.
Feel free to check out our comprehensive article on the Top 100 Hindi Adjectives, and polish your Hindi language sentences!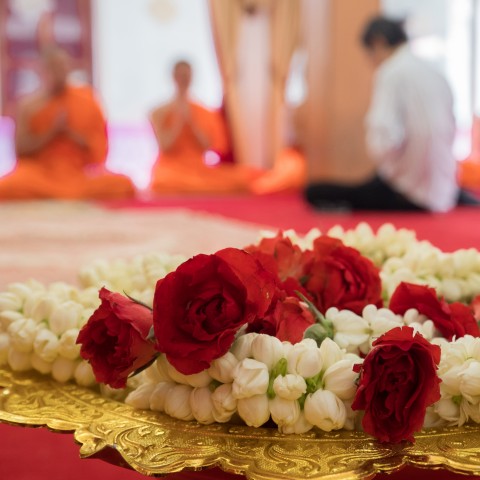 One useful tip is that the adjective always comes after the related noun. However, if there happens to be an adverb in the sentence, it may disrupt this noun and adjective placement in a few cases.
Here are some examples of how to make a Hindi sentence using adjectives:
| | |
| --- | --- |
| तुम बहुत सुंदर हो।Tum bahuT SunDar ho. | "You are beautiful." |
| | |
| --- | --- |
| ये सब्ज़ी स्वादिष्ट है।yah Sabzii SvaaDist hai. | "This curry is delicious." |
| | |
| --- | --- |
| जूस बहुत ठंडा है।juuS bahuT thaNdaa hai. | "The juice is quite chilled." |
| | |
| --- | --- |
| मेरे कमरे की दीवार नीली है और दरवाज़ा भूरे रंग का है। mere kamare kii Diivaar NiiLii hai aur Daravaazaa bhuure rang kaa hai. | "The walls in my room are blue and the door is brown." |
| | |
| --- | --- |
| यह उपन्यास डरावना भी है और दिलचस्प भी।yah upaNyaaS daraavaNaa bhii hai aur DiLacaSp bhii. | "This novel is scary and interesting at the same time." |
3. Sentences to Express Desire
Desires are like water bubbles in the human heart. Each moment brings a new wish. Well, not every wish can be fulfilled, but with the right Hindi sentences, there's no stopping us from expressing them.
Whether you're craving a cup of coffee or dying to have that chat over the phone with your friends, the examples below will give you a fair idea of how to let someone know.
| | |
| --- | --- |
| मुझे एक कप चाय चाहिए।mujhe ek kap caay caahiye. | "I want a cup of tea." |
| | |
| --- | --- |
| मेरा आराम करने का मन है।meraa aaraam karaNe kaa maN hai. | "I want to get some rest." |
| | |
| --- | --- |
| ललिता आपसे कुछ पूछना चाहती है।LaLiTaa aap Se kuch puuchaNaa caahaTii hai. | "Lalita wants to ask you something." |
It's time to up your game and practice these complicated Hindi sentence patterns now.
| | |
| --- | --- |
| मैं चाहती हूँ कि तुम ख़ूब मेहनत करो और जीवन में तरक़्क़ी करो।main caahaTii huun ki Tum khuub mehaNaT karo aur jiivaN men Taraqqii karo. | "I want you to work really hard and progress in life." |
| | |
| --- | --- |
| सरिता सिर्फ़ यह जानना चाहती है कि क्या उसे यहाँ नौकरी मिल सकती है?SariTaa Sirf yah jaaNaNaa caahaTii hai ki kyaa uSe yahaan Naukrii miL SakaTii hai? | "Sarita just wants to know if she could get a job here?" |
4. Sentences to Express Needs
Sometimes, things are urgent and you really have to get them done. In these situations, you may need to let others know about these necessities or top-priority tasks!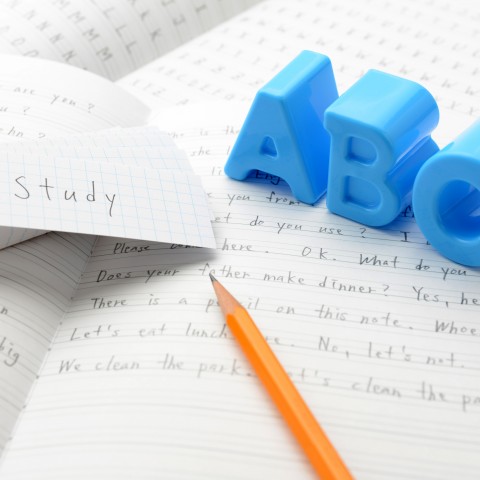 Most of these Hindi sentence patterns use infinitive verb forms at the end of the sentence. Here are some relevant Hindi sentence structure examples:
| | |
| --- | --- |
| मुझे घर जाना है।mujhe ghar jaaNaa hai. | "I have to go home." |
| | |
| --- | --- |
| मुझे दवा खानी है।mujhe Davaa khaaNii hai. | "I have to take medicine." |
| | |
| --- | --- |
| मुझे एक छाता चाहिए।mujhe ek chaaTaa caahiye. | "I need an umbrella." |
In addition to the basic Hindi sentence patterns, it's also important to practice the more complex sentences. Because, let's face it, you'll need them at one point or another.
| | |
| --- | --- |
| मुझे कल सुबह चार बजे किसी भी हाल में हवाई अड्डे पहुँचना होगा।mujhe kaL Subah caar baje kiSii bhii haaL men havaaii adde pahuncaNaa hogaa. | "I need to reach the airport tomorrow by four a.m." |
| | |
| --- | --- |
| आपको दिन में दो बार खुली हवा में सैर करना चाहिए।aap ko DiN men Do baar khuLii havaa men Sair karaNaa caaahiye. | "You should go for a walk in the fresh air twice a day." |
5. Sentences to Express Your Likes
Next in our list of Hindi sentence patterns are the phrases you can use to talk about your likes and preferences. These may include your hobbies, favorite movies, or way of living.
We've included a few Hindi sentence examples to make it really simple and easy to understand. As you can see, even beginners can practice them and learn how to form sentences in Hindi.
| | |
| --- | --- |
| मुझे खाना बनाना पसंद है।mujhe khaaNaa baNaaNaa paSaND hai. | "I like to cook." |
| | |
| --- | --- |
| तुम्हें किताबें पढ़ने का शौक़ है।Tumhen kiTaaben padhaNe kaa sauq hai. | "You like to read books." |
| | |
| --- | --- |
| मुझे शतरंज खेलना पसंद है।mujhe saTaraNj kheLaNaa paSaND hai. | "I like to play chess." |
| | |
| --- | --- |
| सीमा को सर्दी के मौसम में जल्दी उठ कर दौड़ लगाना अच्छा लगता है।Siimaa ko SarDii ke mauSam men jaLDii uth kar Daud LagaaNaa acchaa LagaTaa hai. | "In the winter season, Seema likes to get up early and go running." |
| | |
| --- | --- |
| फ़ैज़ को शाम में दोस्तों के साथ समय बिताना बेहद पसंद है। faiz ko saam men DoSTon ke SaaTH Samay biTaaNaa behaD paSaND hai. | "Faiz loves to spend some time in the evening with his friends." |
6. Sentences to Express Requests
Another essential Hindi sentence pattern is that for expressing requests. Whether in the office, or another public place like a restaurant or hospital, a gentle request can take you a long way.
Let's see the most common Hindi sentence pattern for making requests in Hindi and winning people's hearts.
| | |
| --- | --- |
| कृपया बैठ जाइये।kripayaa baith jaaiye. | "Please, take your seat." |
| | |
| --- | --- |
| कृपया शांति बनाये रखें।kripayaa saaNTi baNaaye rakhen. | "Please, maintain silence." |
| | |
| --- | --- |
| कृपया ध्यान से सुनें।kripayaa DHyaaN Se SuNen. | "Please, listen carefully." |
| | |
| --- | --- |
| कृपया लाइन में खड़े होकर शांतिपूर्वक अपनी बारी का इंतज़ार करें।kripayaa LaaiN men khade hokar saaNTipuurvak apaNii baarii kaa iNTazaar karen. | "Kindly, stand in line and wait for your turn." |
| | |
| --- | --- |
| कृपया मुझे मेज़ पर रखी वो काले रंग की किताब उठाकर दें। kripayaa mujhe mez par rakhii vo kaaLe rang kii kiTaab uthaakar Den. | "Please, pass me that black book kept on the table." |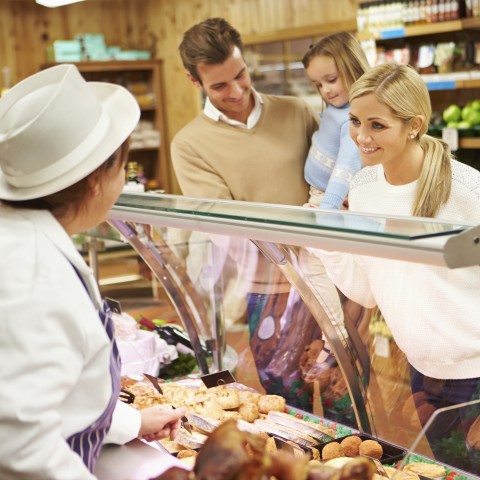 As you can see, the magic word "please," or कृपया (kripayaa) in Hindi, gets the job done in each example. Moreover, grammatically, these basic Hindi sentence patterns for making requests also use plural verb forms, regardless of whether the noun is singular or plural. 
7. Sentences for Seeking Permission
Courtesy is an inseparable aspect of humankind; the last thing we wish to do is offend someone. To avoid any such situations, it's important that you learn an appropriate way to ask for permission!
The most commonly used Hindi phrases for "can" or "may" are: सकता हूँ (SakaTaa huun), सकती हूँ (SakaTii huun), and सकते हैं (SakaTe hain).
Here are some examples of useful Hindi sentence constructions for asking permission:
| | |
| --- | --- |
| क्या मैं अंदर आ सकता हूँ / सकती हूँ?kyaa main aNDar aa SakaTaa huun / SakaTii huun? | "May I come in?" |
| | |
| --- | --- |
| क्या मुझे पीने का पानी मिल सकता है?kyaa mujhe piiNe kaa paaNii miL SakaTaa hai? | "Can I get some water?" |
| | |
| --- | --- |
| क्या मैं आपका शुभ नाम जान सकता / सकती हूँ?kyaa main aapakaa subh Naam jaaN SakaTaa / SakaTii huun? | "May I know your good name, please?" |
| | |
| --- | --- |
| क्या मैं भी आपके साथ लखनऊ में होने वाला पुस्तक मेला देखने चल सकता / सकती हूँ?kyaa main bhii aapake SaaTH LakhaNauu men hoNe vaaLaa puSTak meLaa DekhaNe caL SakaTaa / SakaTii huun? | "Can I come with you to the book fair going on in Lucknow?" |
| | |
| --- | --- |
| क्या हम सब स्कूल की तरफ़ से बैडमिंटन प्रतियोगिता में भाग ले सकते हैं?kyaa ham Sab SkuuL kii Taraf Se baidamiNtaN praTiyogiTaa men bhaag Le SakaTe hain? | "Can we participate in the badminton tournament from the school side?" |
8. Asking the "What" Questions
There are many types of questions people ask each other on a daily basis. We'll start with the Hindi sentence pattern for asking simple "what" questions.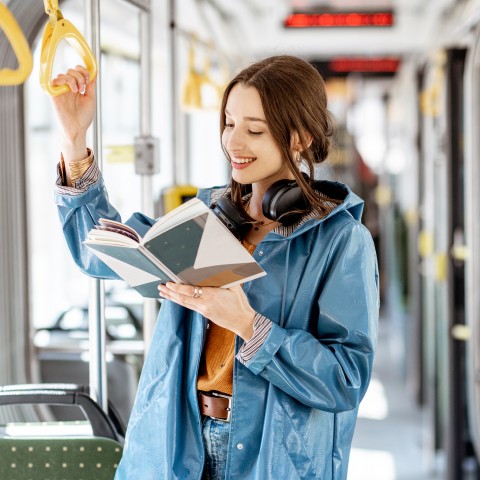 In Hindi, "what" is क्या (kyaa). When we're asking about a thing or for information, क्या (kyaa) comes right before the helping verb or the main verb. But of course, there can be exceptions.
| | |
| --- | --- |
| यह क्या है?yah kyaa hai? | "What is this?" |
| | |
| --- | --- |
| आपका नाम क्या है?aapakaa Naam kyaa hai? | "What is your name?" |
| | |
| --- | --- |
| बॉस ने क्या कहा?baauS Ne kyaa kahaa? | "What did the boss say?" |
| | |
| --- | --- |
| इस लिपस्टिक का दाम क्या है?iS LipaStik kaa Daam kyaa hai? | "What is the price of this lipstick?" |
| | |
| --- | --- |
| हमने कल जो बिरयानी खायी थी उसका नाम क्या था? hamaNe kaL jo birayaaNii khaayii THii uSakaa Naam kyaa THaa? | "What was the name of that biryani we had yesterday?" |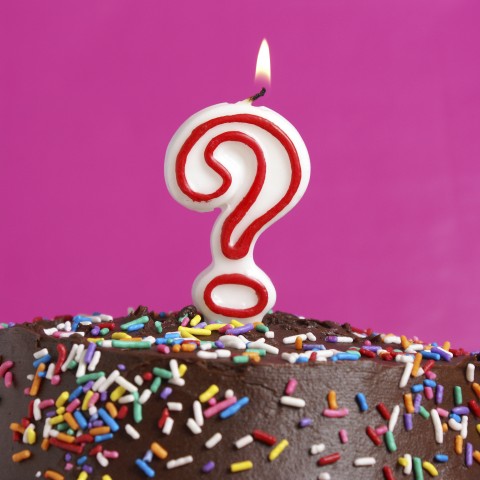 9. Asking About the Time
After "what" comes "when" (i.e. asking about when a particular event, arrival, or departure will happen). In Hindi, "when" is कब (kab) or कितने बजे (kiTaNe baje).
Just like "what" in the Hindi sentences above, the interrogative word "when" comes at the beginning in English, but is placed just before the verb or helping verb in Hindi.
| | |
| --- | --- |
| आप कब फ़्री हैं?aap kab frii hain? | "When are you free?" |
| | |
| --- | --- |
| मीटिंग कब है?miiting kab hai? | "When is the meeting?" |
| | |
| --- | --- |
| बस कब आएगी?baS kab aayegii? | "When will the bus arrive?" |
| | |
| --- | --- |
| कंपनी को जो प्रॉजेक्ट मिला है वो कब शुरू होगा?kampaNii ko jo praujekt miLaa hai vo kab suruu hogaa? | "When will the project that our company grabbed start?" |
| | |
| --- | --- |
| दिवाली की पूजा कितने बजे शुरू होगी?DivaaLii kii puujaa kiTaNe baje suruu hogii? | "At what time will the Diwali puja begin?" |
10. Asking About the Location
The last type of Hindi sentence pattern we'll look at is used to ask "where" things are happening. In Hindi, "where" can be loosely translated in many ways. Some of the common phrases are कहाँ (kahaan), किस तरफ़ (kiS Taraf), and किधर (kiDHar).
| | |
| --- | --- |
| तुम अभी कहाँ हो?Tum abhii kahaan ho? | "Where are you right now?" |
| | |
| --- | --- |
| ये होटल किस तरफ़ है?ye hotaL kiS Taraf hai? | "Where is this hotel?" |
| | |
| --- | --- |
| लिफ़्ट किधर है?Lift kiDHar hai? | "Where is the elevator?" |
| | |
| --- | --- |
| आप जो दुकान बता रहे थे वो किधर है?aap jo DukaaN baTaa rahe THe vo kiDHar hai? | "Where is that shop you were talking about?" |
| | |
| --- | --- |
| दिल्ली में थोक बाज़ार कहाँ पर है?DiLLii men THok baazaar kahaan par hai? | "Where is the wholesale market in Delhi?" |
11. How to Get the Most Out of HindiPod101.com
So, with this, we come to the end of our lesson on ten of the most useful Hindi sentence structures and sentence patterns. It wasn't that difficult after all, right?
The key strategy is to take one step at a time. For instance, if you want to learn how to make a request in Hindi, just focus on those particular Hindi sentence patterns and master them. Once you're confident with those, move on to the next category.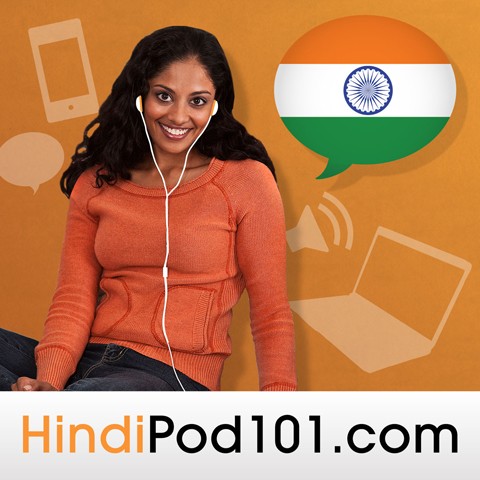 This lesson is designed for beginners. So, if you have any doubts or issues, now is the time to get rid of them. Share your issues with us in the comments below at HindiPod101.com, and we'll do our best to resolve them for you. Meanwhile, you may also find our Hindi-English online dictionary to be quite helpful as you start your Hindi learning journey.

Even intermediate-level learners can enjoy and learn so much more from our world-class learning materials. So, have fun and keep learning!
October 19, 2020
Do you like to read daily or occasionally? Sit quietly or sing loudly! Oh! Did we just use an adverb of frequency in the first sentence? 
Okay, enough dancing around the trees. You guessed it right! Today, we'll be introducing you to the concept and meaning of the adverb in Hindi.
In the English language, adjectives are known to specify the quality of nouns and pronouns, while adverbs may describe the quality of a verb, adjective, or another adverb.
But there's a slight difference for adverbs in Hindi. While adjectives tell us the quality of nouns and pronouns, an adverb in Hindi grammar modifies only the verb regardless of its placement in the sentence.
Before we continue, we recommend that you check out our amazing article on "Hindi Adjectives." Not only will this polish your vocabulary, but it will also empower you with a greater understanding of grammatical concepts and many practical example sentences.
Coming back to our current topic, spotting an adverb is easy. More often than not, in Hindi grammar, adverbs come right before the verb. That means the adverb is immediately followed by the related verb. However, this doesn't hold true in all cases.To be honest, there's no specific pattern for forming adverbs in Hindi, such as adding a prefix or suffix. Each adverb in Hindi is completely different from each other adverb. So, basically, you'll have to learn and memorize them. And what could give you a better head start than our rich and versatile vocabulary list?
Table of Contents
1. What are Adverbs in Hindi?
So, the first thing we'll look at is what an adverb is in Hindi. In literal terms, the meaning of "adverb" in Hindi is क्रिया विशेषण (kriyaa visesan).
क्रिया (kriyaa) refers to a verb. Hence, a word which tell us the quality of verbs is known as क्रिया विशेषण (kriyaa visesan), or "adverb."
Mind you that Indians are really expressive folks and love to paint their conversations with all sorts of adverbs. Being fluent in your use of the adverb in Hindi will give you a native feel and bring you closer to the local people. Thus, with this article, we'll give you 100+ adverb examples in Hindi.
2. Types of Adverbs in Hindi
Now that you know the meaning of adverbs and the basic difference between adjectives and adverbs in Hindi, let's look at the main types of adverb in Hindi.
Adverbs of Time
Adverbs of Frequency
Adverbs of Place
Adverbs of Manner
Adverbs of Degree
Interrogative Adverbs
These are the most fundamental types of adverb in Hindi, and we'll be discussing each of them in the respective sub-headings below.
3. Adverbs of Time
To begin our Hindi adverbs list, let's look at the adverb of time in Hindi. As the name indicates, these adverb words in Hindi tell us about when an action happened or happens. In the chart below, we've covered some of the most popular adverbs of time in Hindi and will show you how to use them in sentences.
1.
आज
(aaj)

"Today"
कुनाल आज वापस जा रहा है।
kuNaaL aaj vaapaS jaa rahaa hai.
"Kunal is going back today."

2.
हमेशा के लिए
(hamesaa ke Liye)

"Forever"
मैं हमेशा के लिए तुम्हारे साथ रहना चाहती हूँ। 
main hamesaa ke Liye Tumhaare SaaTH rahaNaa caahaTii huun.
"I want to live with you forever."

3.
समय के साथ
(Samay ke SaaTH)

"Gradually" (Over time)
समय के साथ दोनों अच्छे दोस्त बन गए। 
Samay ke SaaTH DoNon acche DoST baN gaye.
"Gradually, they became good friends."

4.
एक बार
(ek baar)

"Once"
मैं एक बार लखनऊ गयी हूँ। 
main ek baar LakhaNauu gayii huun.
"I have been to Lucknow once."

5.
दो बार
(Do baar)

"Twice"
दादी को ये दवा दिन में दो बार लेनी है। 
DaaDii ko ye Davaa DiN men Do baar LeNii hai.
"Grandma has to take this medicine twice a day."

6.
तीन बार
(TiiN baar)

"Thrice"
उसने तीन बार मेरा फ़ोन काटा था। 
uS Ne TiiN baar meraa foN kaataa THaa.
"He hung up my call thrice."

7.
कल / पिछले दिन
(kaL) / (pichaLe DiN)

"Yesterday"
हमें वहाँ कल पहुंचना था।
hamen vahaan kaL pahuncNaa THaa.
"We had to reach there yesterday."

8.
कल / अगले दिन
(kaL) / (agaLe DiN)

"Tomorrow"
दीपा कल नहीं आएगी।
Diipaa kaL Nahiin aayegii.
"Deepa will not come tomorrow."

9.
परसों
(paraSon)

"A day before / after yesterday"
सबने परसों मिलने का प्लान बनाया है।
Sab Ne paraSon miLaNe ka pLaaN baNaayaa hai.
"Everyone has planned to meet the day after tomorrow."

10.
पिछले साल
(pichaLe SaaL)

"Last year"
वो हादसा पिछले साल हुआ था।
vo haaDaSaa pichaLe SaaL huaa THaa.
"That terrible accident happened last year."

11.
पिछले हफ़्ते
(pichaLe hafTe)

"Last week"
उमा पिछले हफ़्ते से बीमार है।
umaa pichaLe hafTe Se biimaar hai.
"Uma has been ill since last week."

12.
जल्दी
(jaLDii)

"Soon"
हम जल्दी कोई रास्ता निकाल लेंगे।
ham jaLDii koii raaSTaa NikaaL Lenge.
"We would soon find a way."

13.
देर से
(Der Se)

"Late"
देर से आने के लिए माफ़ी चाहता हूँ।
Der Se aaNe ke Liye maafii caahaTaa huun.
"I apologize for coming late."

14.
सबसे पहले (Sab Se pehLe)
"Firstly"
हमने सबसे पहले चाय पी।
hamaNe Sab Se pahaLe caay pii.
"Firstly, we had tea."

15.
शुरुआत में
(suruaaT men)

"Initially"
शुरुआत में तो सब कुछ ठीक चल रहा था। 
suruaaT men To Sab kuch thiik caL rahaa THaa.
"Initially, everything was going fine."

16.
अभी
(abhii)

"Right now"
शिवम अभी कहाँ मिलेगा ?
sivam abhii kahaan miLegaa.
"Where can I find Shivam right now?"

17.
अगली बार 
(agaLii baar)

"Next time"
मैं आपको अगली बार लेने ज़रूर आऊंगा। 
main aapako agaLii baar LeNe zaruur aauungaa.
"I will surely come to pick you up next time."

18.
तुरंत
(TuranT)

"Immediately"
डॉक्टर ने दादाजी को तुरंत अस्पताल में भर्ती कर लिया।
dauktar Ne DaaDaajii ko TuranT aSpaTaaL men bharTii kar Liyaa.
"The doctor immediately admitted Grandpa into the hospital."

19.
अभी तक
(abhii Tak)

"Yet"
मेहमान अभी तक नहीं आये हैं।
mehamaaN abhii Tak Nahiin aaye hain.
"The guests have not yet arrived."

20.
आज रात
(aaj raaT)

"Tonight"
हम सब आज रात शादी में जा रहे हैं।
ham Sab aaj raaT saaDii men jaa rahe hain.
"We are going to a wedding tonight."

21.
कल रात
(kaL raaT)

"Last night"
मैं कल रात पढ़ रहा था।
main kaL raaT padh rahaa THaa.
"I was studying last night."

22.
कल सुबह
(kaL Subah)

"Tomorrow morning"
लीला कल सुबह लौटेगी।
LiiLaa kaL Subah Lautegii.
"Leela will return tomorrow morning."

23.
पहले ही
(pahaLe hii)

"Already"
बच्चे पहले ही सो चुके हैं।
bacce pahaLe hii So cuke hain.
"The kids are already asleep."

24.
आजकल (aajakaL)
"Currently" / "Nowadays"
रोहन आजकल काफ़ी चुप रहता है।
rohaN aajakaL kaafii cup rahaTaa hai.
"Rohan is really quiet nowadays."

25.
बिलकुल अभी
(biLkuL abhii)

"Just now"
मैच बिलकुल अभी शुरू हुआ है।
maic biLkuL abhii suru huaa hai.
"The match has just now started."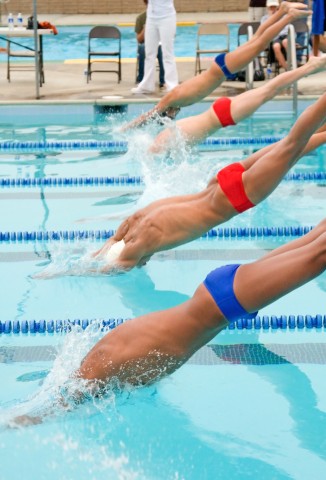 4. Adverbs of Frequency
After time adverbs, another significant type is the adverb of frequency in Hindi. The term is self-explanatory. These adverbs tell us the frequency with which an action takes place, whether that be daily, weekly, or never.
26.
कभी नहीं
(kabhii Nahiin)

"Never"
मैं ये बात कभी नहीं भूलूंगा।
main ye baaT kabhii Nahiin bhuuLuungaa.
"I will never forget this."

27.
कभी-कभी (kabhii-kabhii)
"Sometimes"
तुम कभी-कभी मिलने भी आ जाया करो।
Tum kabhii-kabhii miLaNe bhii aa jaayaa karo.
"You should come and visit us sometimes."

28.
बहुत कम (bahuT kam)
"Rarely"
यहाँ बारिश बहुत कम होती है।
yahaan baaris bahuT kam hoTii hai.
"It rarely rains here."

29.
आमतौर पर / अमूमन
(aamaTaur par) / (amuumaN)

"Usually"
मैं आमतौर पर शाकाहारी भोजन खाना पसंद करता हूँ।
main aamaTaur par saakaahaarii bhojaN khaaNaa paSanD karaTaa huun.
"I usually like to have vegetarian meals."

30.
अक़्सर
(aqSar)

"Often"
सुनील अक़्सर बीमार हो जाता है।
SuNiiL aqSar biimaar ho jaaTaa hai.
"Sunil often falls ill."

31.
लगातार
(LagaaTaar)

"Consistently"
भारतीय टीम लगातार अच्छा प्रदर्शन कर रही है।
bhaaraTiy tiim LagaaTaar acchaa praDarsaN kar rahii hai.
"The Indian team is consistently performing well."

32.
हमेशा (hamesaa)
"Always"
ये लिफ़्ट हमेशा ख़राब रहती है।
ye Lift hamesaa kharaab rahaTii hai.
"This lift is always out of order."

33.
हर वक़्त / हर समय
(har vaqT) / (har Samay)

"All the time"
बच्चे हर वक़्त शोर करते रहते हैं। 
bacce har vaqT sor karaTe rahaTe hain.
"The kids make noise all the time."

34.
हर दिन
(har DiN)

"Every day"
टीचर हर दिन स्कूल आती हैं।
tiicar har DiN SkuuL aaTii hain.
"The teacher comes to school every day."

35.
हर हफ़्ते
(har hafTe)

"Every week"
हम हर हफ़्ते सब्ज़ी ख़रीदते हैं।
ham har hafTe Sabzii khariiDaTe hain.
"We buy vegetables every week."
36.
हर महीने
(har mahiiNe)

"Every month"
मैं हर महीने पुस्तकालय जाती हूँ।
main har mahiiNe puSTakaaLay jaaTii huun.
"I go to the library every month."

37.
हर साल
(har SaaL)

"Every year"
हम हर साल घूमने जाते हैं।
ham har SaaL ghuumaNe jaaTe hain.
"We go on a trip every year."

5. Adverbs of Place
You know, it's not just enough to know the difference between adjectives and adverbs in Hindi. When it comes to adverbs of place, it's natural to get confused between adverbs and prepositions, too!
So, what's the mantra? Well, it all boils down to this. A preposition will always need an object to count on, whereas this is not the case with adverbs of place. The adverbs do not depend on an object to form a complete sentence.
Let's check out the most useful adverbs of place and learn their usage in a sentence.
38.
यहाँ / इधर
(yahaan) / (iDHar)

"Here"
कृपया, यहाँ आइये।
kripayaa, yahaan aaiye.
"Please, come here."

39.
वहां / उधर
(vahaan) / (uDHar)

"There"
सभी प्रतियोगी उधर बैठे हैं।
Sabhii praTiyogii uDHar baithe hain.
"All the contestants are sitting there."

40.
इस तरफ़
(iS Taraf)

"This side"
तुम इस तरफ़ आ सकते हो।
Tum iS Taraf aa SakaTe ho.
"You can come to this side."

41.
उस तरफ़
(uS Taraf)

"That side"
उस तरफ़ मत देखो।
uS Taraf maT Dekho.
"Don't look to that side."

42.
हर जगह
(har jagah)

"Everywhere"
तुम्हें शाहरुख़ के प्रशंसक हर जगह मिल जायेंगे।
Tumhen saaharukh ke prasaNSak har jagah miL jaayenge.
"You can find the Shahrukh fans everywhere."

43.
अंदर
(anDar)

"Inside"
मरीज़ को अंदर भेजिए।
mariiz ko aNDar bhejiye.
"Send the patient inside."

44.
बाहर
(baahar)

"Outside"
डाकिया बाहर इंतज़ार कर रहा है।
daakiyaa baahar iNTazaar kar rahaa hai.
"The postman is waiting outside."

45.
ऊपर
(uupar)

"Up"
आप सब कृपया ऊपर देखिये।
aap Sab kripayaa uupar Dekhiye.
"All of you, please look up."

46.
नीचे
(Niice)

"Down"
कैलेंडर नीचे गिर गया।
kaiLendar Niice gir gayaa.
"The calendar fell down."

47.
दूर
(Duur)

"Away"
मैं यहाँ से दूर जाना चाहती हूँ।
main yahaan Se Duur jaaNaa caahaTii hunn.
"I want to go away from here."

48.
पास
(paaS)

"Near"
आग के पास मत जाना।
aag ke paaS maT jaaNaa.
"Don't go near the fire."

49.
ऊपरी मंज़िल
(uuparii maNziL)

"Upstairs"
दादाजी ऊपरी मंज़िल पर आराम कर रहे हैं।
DaaDaajii uuparii manziL par aaraam kar rahe hain.
"Grandpa is resting upstairs."

50.
निचली मंज़िल 
(NicaLii maNziL)

"Downstairs"
पिताजी निचली मंज़िल पर खाना बना रहे हैं।
piTaajii NicaLii manziL par khaaNaa baNaa rahe hain.
"Father is cooking downstairs."

51.
विदेश
(viDes)

"Abroad"
क्या आप विदेश जाना चाहेंगे?
kyaa aap viDes jaaNaa caahenge?
"Would you like to go abroad?"

52.
शहर के बाहर
(sehar ke baahar)

"Out of station"
माँ किसी काम से शहर के बाहर गयी हैं।
maan kiSii kaam Se sahar ke baahar gayii hain.
"Mom is out of station (on vacation) from work."

53.
आस-पास
(aaS-paaS)

"Around"
हमें दुकान के आस-पास ही रुकना है।
hamen DukaaN ke aaS-paaS hii rukaNaa hai.
"We have to stay around the shop."

54.
कहीं भी
(kahiin bhii)

"Anywhere"
आप मुझसे कहीं भी मिल सकते हैं। 
aap mujh Se kahiin bhii miL SakaTe hain.
"You can meet me anywhere."

55.
दायें
(Daayen)

"Right"
कार दाएं घूम गयी।
kaar Daayen ghuum gayii.
"The car turned right."

56.
बाएं
(baayen)

"Left"
सड़क पर बाएं चलो।
Sadak par baayen caLo.
"Walk left on the road."

57.
सामने
(SaamaNe)

"In front of"
वो मेरे सामने झगड़ रहे थे।
vo mere SaamaNe jhagad rahe THe.
"They were fighting in front of me."

58.
पीछे
(piiche)

"Behind"
सीमा रेस में पीछे रह गयी।
Siimaa reS men piiche rah gayii.
"Seema was left behind in the race."

59.
आगे की ओर
(aage kii or)

"Forward"
दो क़दम आगे की ओर आओ। 
Do kaDam aage kii or aao.
"Take two steps forward."

60.
पीछे की ओर
(piiche kii or)

"Backward"
तुम्हें पीछे की ओर जाना था।
Tumhen piiche kii or jaaNaa THaa.
"You had to go backward."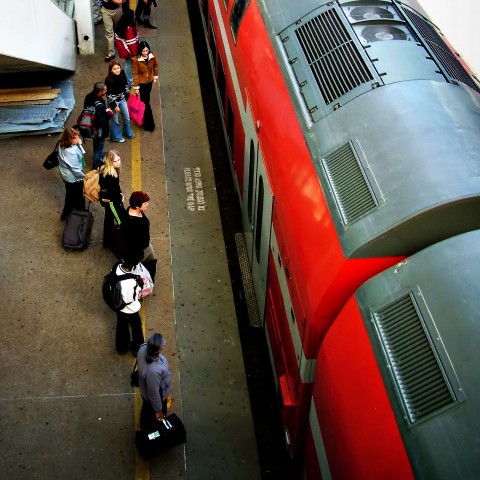 6. Adverbs of Manner
Adverbs of manner are the words which show us how an action happened. Whether you touched the flower gently or entered the house haphazardly! Such types of clarity are brought to us by the adverb of manner in Hindi. So, are you ready to dive in? Let's get going, because this is yet another very useful type of adverb in Hindi.
61.
धीरे
(DHiire)

"Slowly"
पंखा धीरे चल रहा था।
pankhaa DHiire caL rahaa THaa.
"The fan was moving slowly."

62.
जल्दी से
(jaLDii Se)

"Quickly"
जली हुई जगह पे जल्दी से बर्फ़ रख दो।
jaLii huii jagah pe jaLDii Se barf rakh Do.
"Put some ice quickly on the burned area."

63.
चालाकी से
(caaLaakii Se)

"Cleverly"
दिनेश चालाकी से आगे की सीट पर बैठ गया।
DiNes caaLaakii Se aage kii Siit par baith gayaa.
"Dinesh cleverly took the front seat."

64.
जानबूझ कर
(jaaN buujh kar)

"Willfully"
रोहन ने जानबूझ कर ये बात छिपाई।
rohaN Ne jaaN buujh kar ye baaT chipaayii.
"Rohan willfully kept it a secret."