A precious gem born in the land of India helped the country maintain its freedom from the British through truth, nonviolence, and peace. His name was Mohandas Karamchand Gandhi, otherwise known as Mahatma Gandhi.
In this article, you'll learn about how the Indian people celebrate the Gandhi Jayanti, or Mahatma Gandhi's birthday, each year. We'll also go into some detail about Gandhi's beliefs and his lasting effect on the Indian people.
In learning about the Gandhi Jayanti celebration in India, you're gaining a clearer vision of Indian culture and what sets it apart from much of the world. And, in turn, this will make your Hindi-learning more effective and meaningful!
At HindiPod101.com, we hope to make every aspect of your language-learning journey both fun and informative!
1. What is the Mahatma Gandhi Jayanti in India?
Gandhi Jayanti is the anniversary of the birth of Mahatma Gandhi who is the "Father of the Nation." This is one of the three official national holidays, and is celebrated in all Indian states and union territories.
Gandhi was one of the numerous influential Indian leaders during the Indian independence movement from Britain. He initiated the use of non-violence as a political tool and inspired other great leaders including Martin Luther King, Jr., Nelson Mandela, Aung San Su Kyi, and Benigno Aquino, Jr. He was a very conscious figure in both India and the West, and his legacy still propels us today.
2. When is Gandhi Jayanti?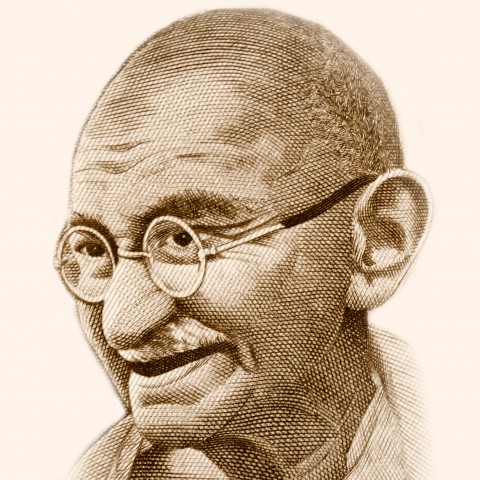 The Gandhi Jayanti holiday in India takes place on Mahatma Gandhi's birthday each year, which is October 2.
3. How is Gandhi Jayanti Celebrated in India?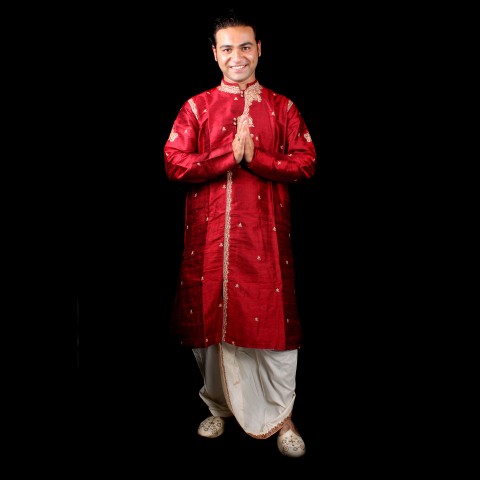 As of 2007, the United Nations General Assembly declared that India would celebrate the Gandhi Jayanti as the International Day of Nonviolence. On Gandhi Jayanti, liquor is neither sold nor consumed in India in honor of Gandhi ji, who was an icon of truth and Ahinsa (non-violence).
Gandhi Jayanti is celebrated through various events. India's president, prime minister, and other ministers visit Samadhi, Rajghat to pay homage to him and sing patriotic songs. In schools, children are shown the ideas, values, views, and contributions of Gandhi, and taught how to use them in their lives.
The picture of Gandhi-ji is placed in every police station, government office, school, court, and corporate company, to show people to follow on the path of non-violence, love, and truth.
4. More Interesting Facts About Gandhi
Gandhi always opposed foreign materials and emphasized on vernacular things. He exhorted the people to use charkha (spinning wheels) and to wear the khadi clothes, and keeping the poverty in mind, he promoted small-scale industries.
Gandji-ji respected all religions and the statement Hindu Muslim Sikh Isai, aapas mein hain bhai bhai (Hindu, Muslim, Sikh, or Christian, we are all brothers) was given to all the Indians of the country.
His famous dictum is Ishwar Allah tere naam! Sabko sanmati de bhagwan! (Ishwar and Allah are both Your names! Please give everyone good sense!).
5. Essential Vocabulary for Gandhi Jayanti
Here's some vocabulary you need to know for the Mahatma Gandhi Jayanti!
गाँधी जयंती (gaanDHii jayaNTii) — Mahatma Gandhi's Birthday
अस्पृश्यता (ashparshta) — untouchability
सत्य (saTya) — truth
भारत छोड़ो (bhaaraT chhodo) — quit India
विभाजन (vibhaajan) — partition
अहिंसा (ahinsa) — non-violence
आज़ादी (aazaaDii) — independence
स्वतंत्रता-सेनानी (svaTanTraTa senaani) — freedom fighter
आज़ादी (aazadi) — freedom
धोती (dhoTii) — dhoti
चरखा (charkhaa) — charkha
बंदी (banDii) — imprisoned
To hear each of these vocabulary words pronounced, visit our Mahatma Gandhi Jayanti vocabulary list. Here, you'll find each word accompanied by an audio file of its pronunciation, and a relevant image.
How HindiPod101 Makes Hindi Learning Enjoyable
What are your thoughts on the Gandhi Jayanti? Does your country have a holiday commemorating an important historical figure? Let us know in the comments; we always look forward to hearing from you!
To continue learning about Hindi culture and the language, explore HindiPod101.com. We provide an array of fun and effective learning tools for every learner, at every level:
insightful blog posts on an array of cultural and language-related topics
Free vocabulary lists covering a range of topics and themes
Podcasts and videos to improve your listening and pronunciation skills
Mobile apps to learn Hindi anywhere, on your own time
Much, much more!
If you're interested in a more one-on-one and personalized learning approach, be sure to upgrade to Premium Plus. Doing so will give you access to your own Hindi teacher who will help you develop a learning plan tailored to your needs and goals. Yes, really!
Learning Hindi is no easy feat, but know that your hard work and determination are going to pay off big in the long run. And we think you'll soon find that the more you learn about India and her people, the more fascinating and compelling the Hindi language will become.
Happy learning!