People are never without action! If nothing else, we're breathing ceaselessly. The bottom line: There's always something happening around us. And a verb in Hindi is the only part of speech that helps us express those actions in the most meaningful way.
Therefore, it's quite essential to study the most common verbs in Hindi with examples.
But before moving on to our Hindi verbs list, we thought you'd definitely like to check out our amazing and highly useful Hindi lessons on the Best 100 Adjectives, Top 100 Nouns, and The Most Common Pronouns in Hindi.
Table of Contents
1. Introduction to Hindi Verbs
The first question we're going to answer is "What is the word for 'verb' in Hindi?"
The word for verb in Hindi is known as क्रिया (kriyaa).
In Hindi, the "to be" verbs end with -ना  (-Naa).
For example, "to go" =  जाना (jaaNaa); "to eat" =  खाना (khaaNaa).
Just like in any other language, there are certain rules to be followed in order to correctly use the following list of verbs in Hindi.
Those who wish to dig into all the grammar essentials, this is your go-to basic Hindi verbs list. So, let's begin.
2. Sentence Pattern in Hindi
In a Hindi sentence, the verb always comes last. The usual sentence structure is S (Subject) + O (Object) + V (Verb).
1. खाना (khaaNaa)
"to eat"
सोहन ने आम खाया। 
SohaN Ne aam khaayaa.
"Sohan ate a mango."
Here, सोहन (SohaN) = Subject, आम (aam) = Object, and खाया (khaayaa) = Verb.
2. पढ़ना (padhaNaa)
"to read"
रीमा किताब पढ़ रही है। 
riimaa kiTaab padh rahii hai.
"Reema is reading a book."
Here, रीमा (riimaa) = Subject, किताब (kiTaab) = Object, and पढ़ रही है (padh rahii hai) = Verb.
Now that we've looked at the ways verbs work in Hindi, it's time to study the different types of verbs in Hindi.
3. Transitive & Intransitive Verbs
On the basis of presence / absence of the object, there are two Hindi verb types.
One is a "transitive verb" in Hindi, or सकर्मक क्रिया (Sakarmak kriyaa). Using Hindi transitive verbs means that the sentence has an object.
3. जाना (jaaNaa)
"to go"
मैं स्कूल जाता हूँ। 
main SkuuL jaaTaa huun.
"I go to school."
The other type is the "intransitive verb" in Hindi, or अकर्मक क्रिया (akarmak kriyaa). Using an intransitive verb means that the sentence has no object.
Example: मैं जाता हूँ। (main jaaTaa huun.) =  "I go."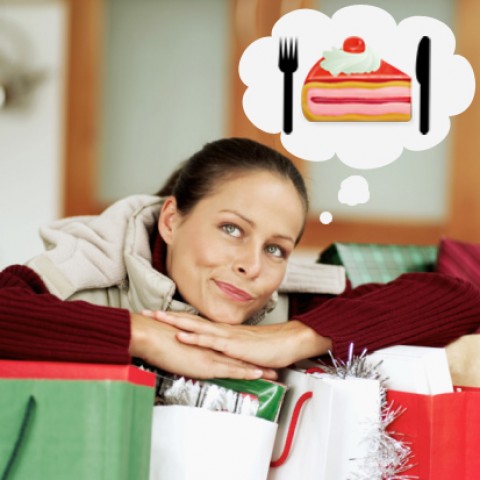 4. Regular & Irregular Verbs
This is not a strict division, but in terms of Hindi verb conjugation, there are two types of Hindi verbs. 
When conjugating Hindi regular verbs, the verb form remains the same.
Example: Here, the infinitive verb is "to watch," or देखना (DekhaNaa).
4. देखना (DekhaNaa)
"to watch"
राज फ़िल्म देखता है। 
raaj fiLm DekhaTaa hai.
"Raj watches a movie."
Now, as the example shows a singular subject, "Raj," and the present tense verb form, the infinitive form "to watch" changes into present tense and becomes "watches."
Similarly: राज ने फ़िल्म देखी। (raaj Ne fiLm Dekhii.) "Raj watched a movie."
राज फ़िल्म देखेगा। (raaj fiLm Dekhegaa.) "Raj will watch a movie."
Hindi irregular verbs may change their forms according to the tense that's used.
Example: Here, the infinitive verb is "to go," or जाना (jaaNaa).
राज अस्पताल जाता है। (raaj aSpaTaaL jaaTaa hai.) "Raj goes to the hospital."
राज अस्पताल गया। (raaj aSpaTaaL gayaa.) "Raj went to the hospital."
राज अस्पताल जायेगा। (raaj aSpaTaaL jaayegaa.) "Raj will go to the hospital."
In addition to these two types of verbs, Hindi verbs conjugation also changes with various other factors, such as gender, mood, intention, etc. Wish to read about this in detail? Stay tuned for our upcoming guide on Conjugation in Hindi!
5. Auxiliary Verbs or Helping Verbs
Do you know that Hindi auxiliary verbs, or helping verbs, are known as सहायक क्रिया (Sahaayak kriyaa). The helping verbs support the main verb and make the sentence grammatically correct.
In our simple Hindi verb tenses charts below, you'll find some Hindi helping verbs with examples of how to use them.
1- Present Tense
5. है (hai)
"is"
Used for singular nouns and pronouns
आम मीठा है। 
aam miithaa hai.
"The mango is sweet."
6. हूँ (huun)
"am"
Used for "I"
मैं एक लड़की हूँ। 
main ek Ladakii huun.
"I am a girl."
7. हैं (hain)
"are"
Used for plural nouns and pronouns
वे लोग भूखे हैं। 
ve Log bhuukhe hain.
"Those people are hungry."
2- Past Tense
Here are the main Hindi past tense auxiliary verbs.
8. था (THaa)
"was"
Used for singular masculine nouns and pronouns
सूरज कल दफ़्तर जा रहा था। 
Suuraj kaL DafTar jaa rahaa THaa.
"Suraj was going to the office yesterday."
9. थी  (THii)
"was"
Used for singular feminine nouns and pronouns
पूजा सो रही थी। 
puujaa So rahii THii.
"Pooja was sleeping."
10. थे (THe)
"were"
Used for plural nouns and pronouns
सभी बच्चे पार्क में खेल रहे थे। 
Sabhii bacce paark men kheL rahe THe.
"All the kids were playing in the park."
3- Future Tense
And lastly, here's how to conjugate Hindi verbs in the future tense.
11. -गा (-gaa)
"will" / "shall"
Used for singular masculine nouns and pronouns
सूरज कल दफ़्तर जाएगा। 
Suuraj kaL DafTar jaayegaa.
"Suraj will go to the office tomorrow."
12. -गी (-gii)
"will" / "shall"
Used for singular feminine nouns and pronouns
पूजा दो घंटे तक सोएगी। 
puujaa Do ghante Tak Soyegii.
"Pooja will sleep for two hours."
13. -गे (-ge)
"will" / "shall"
Used for plural nouns and pronouns
सभी बच्चे पार्क में खेलेंगे। 
Sabhii bacce paark men kheLenge.
"All the kids will play in the park."
Getting familiar with the different kinds of verbs? Well, there's a lot more to come! Soon, we'll be expanding your Hindi verbs vocabulary by checking out our list of Hindi phrasal verbs. We'll also find out what on earth Hindi causative verbs are! 
But first, we present you with some of the most commonly used modal verbs in Hindi.
6. Hindi Modal Verbs
Modal verbs help us express the capacity, intention, or urgency of an action. Just like Hindi auxiliary verbs, modal verbs are not the main verbs, but are helpful in emphasizing a particular context.
14. चाहिए (caahiye)
"Should"
तुम्हें अब आराम करना चाहिए। 
Tumhen ab aaraam karaNaa caahiye.
"You should rest now."
15. ज़रूर (zaruur)
"Must"
हमें अपना वादा ज़रूर पूरा करना चाहिए। 
hamen apaNaa vaaDaa zaruur puuraa karaNaa caahiye.
"We must fulfill our promise."
16. सकना (SakaNaa)
"Can" / "Could"
ऋतु कार चला सकती है। 
riTu kaar caLaa SakaTii hai.
"Ritu can drive the car."
We also use the verb "would" in Hindi. But instead of translating it into a particular word, "would" generally works as a suffix in Hindi verbs.
Suffixes for "would" = गा (gaa) / गी (gii) / गें (ge)
For example:
kyaa aap caay Lenge?
"Would you have some tea?"
ham aapke aabhaarii rahenge.
"We would really appreciate that."
7. Causative Verbs in Hindi
Our list of basic Hindi verbs for beginners would be incomplete without causative verbs. Any idea what they are?
Well, the causative verbs in Hindi represent an action which isn't being done directly by the subject.
Usually, such verbs end with the suffix -वाना (-vaaNaa).
Let's read some examples to understand how they are applied in a sentence.
17. -वाना (-vaaNaa)
"Get"
मुझे बाल कटवाना है। 
mujhe baaL katavaaNaa hai.
"I have to get a haircut."
18. -वाना (-vaaNaa)
"Make"
दादाजी मुझसे रोज़ पौधों में पानी डलवाते हैं। 
DaaDaajii mujh Se roz pauDHon men paaNii daLavaaTe hain.
"Grandpa makes me water the plants every day."
8. Hindi Action Verbs
Now we present to you the most popular and common type of verb in Hindi: the action verb.
Action verbs are the main verbs which revolve around the subject. In this Hindi verbs list, we've tried to cover as many action verbs for you as possible.
19. लाना (LaaNaa)
"to bring"
क्या तुम वो सब्ज़ी की टोकरी यहां ला सकते हो? 
kyaa Tum vo Sabzii kii tokarii yahaan Laa SakaTe ho?
"Can you bring that vegetable basket over here?"
20. पकाना (pakaaNaa)
"to cook"
विनीता को खाना पकाना बहुत पसंद है। 
viNiTaa ko khaaNaa pakaaNaa bahuT paSanD hai.
"Vinita loves to cook."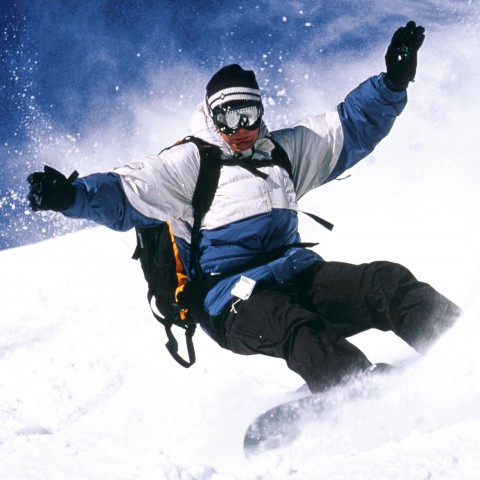 21. बनाना (baNaaNaa)
"to make"
सुनील काफ़ी सुंदर तस्वीरें बनाता है। 
SuNiiL kaafii SuNDar TaSviiren baNaaTaa hai.
"Sunil makes amazing pictures."
22. देखना (DekhaNaa)
"to look"
रोहन घाटी की ओर देख रहा था। 
rohaN ghaatii kii or Dekh rahaa THaa.
"Rohan was looking at the valley."
23. कहना (kahaNaa)
"to say"
बच्चा अपनी माँ से कुछ कह रहा है। 
baccaa apaNii maan Se kuch kah rahaa hai.
"The child is saying something to his mom."
24. बताना (baTaaNaa)
"to tell"
रीमा ने मुझे कुछ नहीं बताया। 
riimaa Ne mujhe kuch Nahiin baTaayaa.
"Reema did not tell me anything."
25. पूछना (puuchaNaa)
"to ask"
मुझे तुमसे कुछ पूछना है। 
mujhe TumaSe kuch puuchaNaa hai.
"I need to ask you something."
26. रुकना (rukaNaa)
"to stop"
हमें अगले मोड़ पर रुकना है। 
hamen agaLe mod par rukaNaa hai.
"We have to stop at the next turn."
27. खड़ा होना (khaadaa hoNaa)
"to stand"
खिलाड़ी मैदान में खड़े हैं। 
khiLaadii maiDaaN men khade hain.
"The players are standing on the ground."
28. चखना (cakhaNaa)
"to taste"
मैंने वो चॉकलेट आइसक्रीम चखी थी। 
main Ne vo caukaLet aaiS kriim cakhii THii.
"I had tasted that chocolate ice cream."
29. लगना (LagaNaa)
"to feel"
इस घर में वापस आकर कितना अच्छा लग रहा है। 
iS ghar men vaapaS aakar kiTaNaa acchaa Lag rahaa hai.
"It feels so nice to be here again in this house."
30. कोशिश करना (kosis karaNaa)
"to try"
सोहन ने कई बार कोशिश करके देख लिया। 
SohaN Ne kaii baar kosis karake Dekh Liyaa.
"Sohan tried it so many times."
31. दौड़ना (DaudaNaa)
"to run"
घोड़े बहुत तेज़ दौड़ते हैं। 
ghode bahuT Tez DaudaTe hain.
"The horses run very fast."
32. घूमना (ghuumaNaa)
"to wander" / "to go out"
चलो थोड़ी देर बाहर घूमते हैं। 
caLo THodii Der baahar ghuumaTe hain.
"Let's go out for a while."
33. रोना (roNaa)
"to cry"
सुमित कल रो रहा था। 
SumiT kaL ro rahaa THaa.
"Sumit was crying yesterday."
34. हंसना (hanSaNaa)
"to laugh"
चुटकुले पर सभी हंसने लगे। 
cutakuLe par Sabhii hanSaNe Lage.
"Everybody laughed at the joke."
35. मुस्कुराना (muSkuraaNaa)
"to smile"
तुम क्यों मुस्कुरा रही थीं? 
Tum kyon muSkuraa rahii THiin.
"Why were you smiling?"
36. छूना (chuuNaa)
"to touch"
सुनीता की किताबें मत छुओ। 
SuNiiTaa kii kiTaaben maT chuo.
"Don't touch Sunita's books."
37. सोना (SoNaa)
"to sleep"
देव दूसरे कमरे में सोता है। 
Dev DuuSare kamare men SoTaa hai.
"Dev sleeps in the other room."
38. चिल्लाना (ciLLaaNaa)
"to shout"
बच्चे क्यों चिल्ला रहे थे ?
bacce kyon ciLLaa rahe THe?
"Why were the kids shouting?"
39. लिखना (LikhaNaa)
"to write"
मैं कविता और कहानी लिखती हूँ। 
main kaviTaa aur kahaaNi LikhaTii huun.
"I write poems and stories."
40. समझाना (SamajhaaNaa)
"to explain"
ये सवाल समझाना काफ़ी मुश्किल है। 
ye savaaL SamajhaaNaa kaafii muskiL hai.
"It is really hard to explain this sum."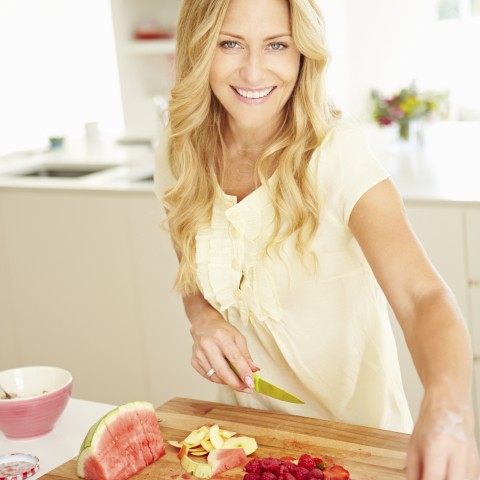 41. होना (hoNaa)
"to become"
हितेश कितना चिड़चिड़ा हो गया है। 
hiTes kiTaNaa cidacidaa ho gayaa hai.
"Hitesh has become so irritable."
42. लेना (LeNaa)
"to take"
दुकानदार ने रोहन से पैसे लिए। 
DukaaNaDaar Ne rohaN Se paiSe Liye.
"The shopkeeper took the money from Rohan."
43. देना (DeNaa)
"to give"
पिताजी को ये छाता दे दो। 
piTaajii ko ye chaaTaa De Do.
"Give this umbrella to Father."
44. छीनना (chiiNaNaa)
"to snatch"
किसी ने उस आदमी का बटुआ छीन लिया।  
kiSii Ne uS aaDamii kaa batuaa chiiN Liyaa.
"Somebody snatched that man's wallet."
45. ढूँढना (dhuundhaNaa)
"to find"
क्या तुमने कार की चाभी ढूंढ ली? 
kyaa TumaNe kaar kii caabhii dhuundh Lii?
"Did you find the car keys?"
46. इस्तेमाल करना (iSTemaaL karaNaa)
"to use"
मेरे चाचा माइक्रोवेव ओवन का इस्तेमाल नहीं करते हैं। 
mere caacaa maaikrovev ovaN kaa iSTemaaL Nahiin karaTe hain.
"My uncle doesn't use the microwave oven."
47. पहुँचना (pahuncaNaa)
"to arrive"
हम अभी-अभी रेलवे स्टेशन पहुँचे हैं। 
ham abhii-abhii reLave StesaN pahunce hain.
"We have just arrived at the railway station."
48. निकलना (nikaLaNaa)
"to leave"
मैं चार बजे दफ़्तर से निकलूंगा। 
main caar baje DafTar Se NikaLuungaa.
"I will leave the office at four."
49. रखना (rakhaNaa)
"to keep"
अपने ज़ेवर संभाल कर रखना। 
apaNe zevar SambhaaL kar rakhaNaa.
"Keep your jewelry safely."
50. बुलाना (buLaaNaa)
"to call"
माँ तुम्हें बुला रही हैं। 
maan Tumhen buLaa rahii hain.
"Mother is calling you."
51. पीना (piiNaa)
"to drink"
बिल्ली ने सारा दूध पी लिया। 
biLLii Ne Saaraa DuuDH pii Liyaa.
"The cat drank all the milk."
52. खेलना (kheLaNaa)
"to play"
ललित रोज़ बैडमिंटन खेलता है। 
LaLiT roz baidamiNtaN kheLaTaa hai.
"Lalit plays badminton everyday."
53. शुरू करना (suruu karaNaa)
"to start"
मैं कल से इस किताब पर काम शुरू कर दूंगा। 
main kaL Se iS kiTaab par kaam suruu kar Duungaa.
"Tomorrow, I will start working on this book."
54. परोसना (paroSaNaa)
"to serve food"
कृपया, मेहमानों को खाना परोस दीजिये। 
kripayaa mehmaaNon ko khaaNaa paroS Diijiye.
"Please, serve the food to the guests."
55. धुलना (DHuLaNaa)
"to wash"
रमन हर महीने अपनी कार धुलता है। 
ramaN har mahiiNe apaNii kaar DHuLaTaa hai.
"Raman washes his car every month."
56. दबाना (DabaaNaa)
"to press"
स्विच को और ज़ोर से दबाओ। 
Svic ko aur zor Se Dabaao.
"Press the switch a little harder."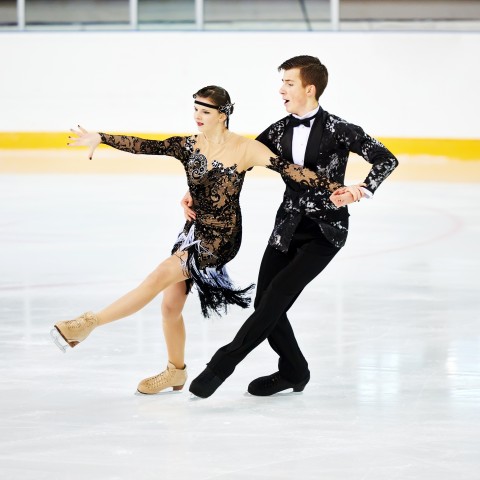 57. कूदना (kuuDaNaa)
"to jump"
मेरा बेटा सोफ़े पर कूद रहा है। 
meraa betaa Sofe par kuuD rahaa hai.
"My son is jumping on the sofa."
58. मना करना (maNaa karaNaa)
"to refuse"
बॉस ने आज छुट्टी देने से मना कर दिया है। 
baauS ne aaj chuttii DeNe Se maNaa kar Diyaa hai.
"The boss refused to leave today."
59. मिलना (miLaNaa)
"to meet"
सारे दोस्त पांच बजे पार्क में मिलेंगे। 
Saare DoST paanc baje paark men miLenge.
"All the friends will meet in the park at five."
60. ताली बजाना (TaaLii bajaaNaa)
"to clap"
दर्शकों ने जादूगर के लिए ख़ूब ताली बजाई। 
Darsakon Ne jaaDugar ke Liye khuub TaaLii bajaayii.
"The audience clapped for the magician."
61. छींकना (chiinkaNaa)
"to sneeze"
वो पूरा वक़्त छींकता रहता है। 
vo puuraa vaqT chiinkaTaa rahaTaa hai.
"He sneezes all the time."
62. खाँसना (khaanSaNaa)
"to cough"
बच्चा बहुत बुरी तरह से खाँस रहा है। 
baccaa bahuT burii Tarah Se khaanS rahaa hai.
"The child is coughing so badly."
63. काटना (kaaTaNaa)
"to cut"
सीमा ने फलों को छोटे-छोटे टुकड़ों में  काट दिया। 
Siimaa Ne phaLon ko chote-chote tukadon men kaat Diyaa.
"Seema cut the fruits into small pieces."
64. चबाना (cabaaNaa)
"to chew"
हर निवाले को अच्छी तरह से चबाओ। 
har NivaaLe ko acchii Tarah Se cabaao.
"Chew every morsel properly."
65. निगलना (NigaLaNaa)
"to swallow"
तुम्हें इस गोली को निगलना है। 
Tumhen iS goLii ko NigaLaNaa hai.
"You have to swallow this pill."
66. सजाना (SajaaNaa)
"to decorate"
दिवाली पर हम अपने घरों को सजाते हैं। 
DivaaLii par ham apaNe gharon ko SajaaTe hain.
"On Diwali, we decorate our houses."
67. घुसना / अंदर आना
(ghuSaNaa) / (anDar aaNaa)
"to enter"
आप पीछे के दरवाज़े से घर के अंदर आ सकते हैं। 
aap piiche ke Daravaaze Se ghar ke anDar aa SakaTe hain.
"You can enter the house from the back door."
68. चुस्की लेना (cuSkii LeNaa)
"to sip"
ज़ुकाम ठीक करने के लिए गर्म चाय की चुस्कियाँ लो। 
zukaam thiik karaNe ke Liye garm caaye kii cuSkiyaan Lo.
"To get rid of the cold, sip some hot tea."
69. तैयार करना (Taiyaar karaNaa)
"to prepare"
माँ ने रवि के लिए कमरा तैयार कर दिया है। 
maan Ne ravi ke Liye kamaraa Taiyaar kar Diyaa hai.
"Mother has prepared the room for Ravi."
70. छिपाना / छुपाना (chipaaNaa) / (chupaaNaa)
"to hide"
लोकेश ज़रूर हमसे कोई बात छुपा रहा है। 
Lokes zaruur ham Se koii baaT chupaa rahaa hai.
"Lokesh is surely hiding something from us."
71. चुराना (curaaNaa) 
"to steal"
किसी ने मेरी अंगूठी चुरा ली है। 
kiSii Ne merii anguuthii curaa Lii hai.
"Somebody has stolen my ring."
72. नाचना (NaacaNaa)
"to dance"
पार्टी में सब लोग नाच रहे थे।  
paartii men Sab Log Naac rahe THe.
"Everybody was dancing at the party."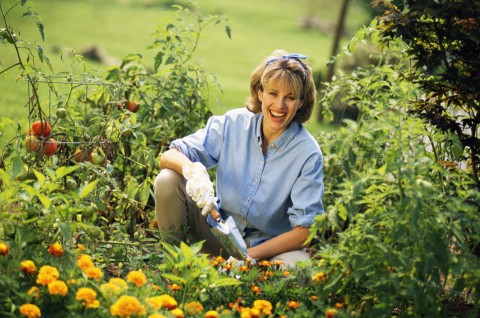 73. गाना (gaaNaa)
"to sing"
मेरी बहन बहुत अच्छा गाती है। 
merii bahaN bahuT acchaa gaaTii hai.
"My sister sings really well."
74. डाँटना (daantaNaa)
"to scold"
अध्यापक ने विद्यार्थियों को डाँटा। 
aDHyaapak Ne viDyaarTHiyon ko daantaa.
"The teacher scolded the students."
75. फेंकना (phenkaNaa)
"to throw"
शीला ने गेंद मेरी तरफ़ फेंक दी। 
siiLaa Ne geND merii Taraf phenk Dii.
"Sheela threw the ball to me."
76. बैठना (baithaNaa)
"to sit"
मेहमान ड्रॉइंग रूम में बैठे हैं। 
mehmaaN draauing ruum men baithe hain.
"The guests are sitting in the drawing room."
77. बेचना (becaNaa)
"to sell"
सब्ज़ीवाला सब्ज़ी बेच रहा है। 
SabziivaaLaa Sabzii bec rahaa hai.
"The greengrocer is selling the vegetables."
78. ख़रीदना (khariiDaNaa)
"to buy"
मुझे अपने पिता के लिए कुछ फल ख़रीदने हैं। 
mujhe apaNe piTaa ke Liye kuch phaL khariiiDaNe hain.
"I have to buy some fruit for my father."
79. जीतना (jiiTaNaa)
"to win"
हमारी टीम टूर्नामेंट जीत गयी। 
hamaarii tiim tuurNaameNt jiiT gayii.
"Our team won the tournament."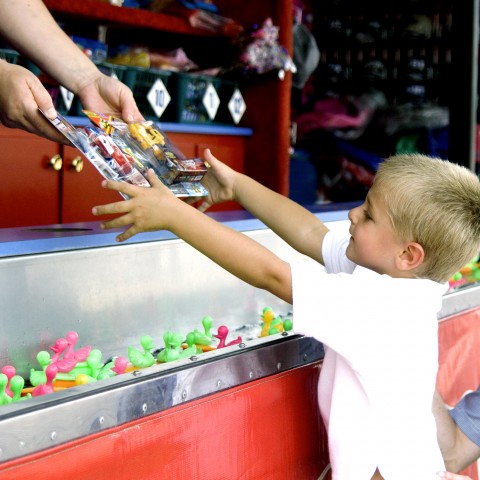 80. हारना (haaraNaa)
"to lose"
ऑस्ट्रेलिया क्रिकेट मैच हार गयी। 
auStreLiyaa kriket maic haar gayii.
"Australia lost the cricket match."
81. उड़ना (udaNaa)
"to fly"
पतंग कितनी ऊँची उड़ रही है। 
paTang kiTaNii uuncii ud rahii hai.
"The kite is flying so high!"
82. तैरना (TairaNaa)
"to swim"
ज्योति नदी में तैरेगी। 
jyoTi NaDii men Tairegii.
"Jyoti will swim in the river."
8. Hindi Mental Verbs
For your convenience, we've created a separate list for mental verbs. These useful Hindi verbs are essential for any new Hindi learner to master!
83. जानना (jaaNaNaa)
"to know"
मैं कल की पिकनिक के बारे में कुछ नहीं जानती हूँ। 
main kaL kii pikaNik ke baare men kuch Nahiin jaaNaTii huun.
"I don't know anything about tomorrow's picnic."
84. सोचना (SocaNaa)
"to think"
सीमा दूसरी नौकरी के बारे में सोच रही है। 
Siimaa DuuSarii Naukarii ke baare men Soc rahii hai.
"Seema is thinking about another job."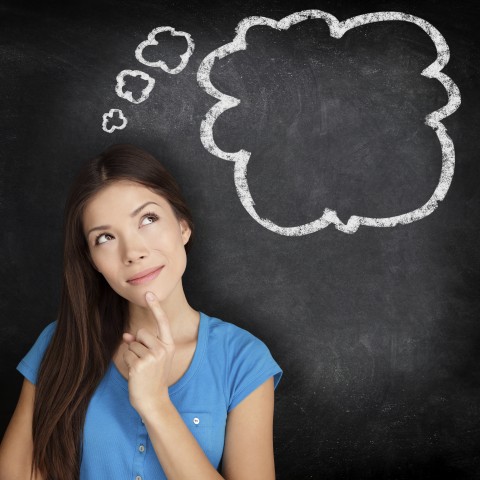 85. अहसास होना (caahaNaa)
"to realize"
बच्चे को अपनी ग़लती का एहसास हो गया है। 
bacce ko apaNii gaLaTii kaa ehaSaaS ho gayaa hai.
"The child has realized his mistake."
86. विश्वास करना (visvaaS karaNaa)
"to believe"
मैं तुम पर विश्वास करती हूँ। 
main Tum par visvaaS karaTii huun.
"I believe you."
87. उम्मीद करना (ummiiD karaNaa)
"to hope"
हम सब एक बेहतर भविष्य की उम्मीद करते हैं। 
ham Sab ek behaTar bhavisy kii ummiiD karaTe hain.
"We all hope for a better future."
88. समझना (SamajhaNaa)
"to understand"
रोहन मेरी दिक़्क़त समझता है। 
RohaN merii DikkaT SamajhaTaa hai.
"Rohan understands my problem."
89. पसंद करना (paSanD karaNaa)
"to like"
जॉन को मसालेदार खाना पसंद है। 
jauN ko maSaaLeDaar khaaNaa paSanD hai.
"John likes spicy foods."
90. प्यार करना (pyaar karaNaa)
"to love"
मैं अपने बच्चों से बहुत प्यार करता हूँ। 
main apaNe baccon Se bahuT pyaar karaTaa huun.
"I really love my kids."
91. याद करना (yaaD karaNaa)
"to remember"
मुझे अभी तक वो रात याद है। 
mujhe abhii Tak vo raaT yaaD hai.
"I still remember that night."
92. भूलना (bhuuLaNaa)
"to forget"
सुमित कोर्ट की तारीख़ फिर से भूल गया। 
SumiT kort kii Taariikh phir Se bhuuL gayaa.
"Sumit forgot about the court date again."
93. नफ़रत करना (NafaraT karaNaa)
"to hate"
सुमन इस शहर से नफ़रत करती है। 
SumaN iS sahar Se NafaraT karaTii hai.
"Suman just hates this town."
94. सपने  देखना (SapaNe DekhaNaa)
"to dream"
कल रात मैं तुम्हें सपने में देख रहा था। 
kaL raaT main Tumhen SapaNe men Dekh rahaa THaa.
"Last night I was dreaming about you."
9. Hindi Phrasal Verbs
By now, you've learned many useful Hindi verbs. We will now explore another sub-topic: phrasal verbs.
Phrasal verbs are those verbs in which two phrases come together, and they both collectively act as the main verbs in that sentence.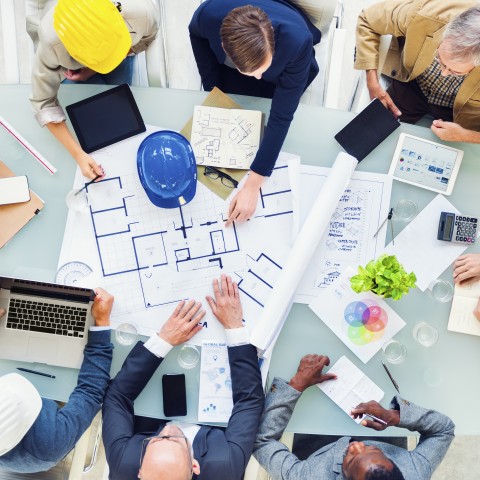 Sound tricky?Well, because this concept can be a little confusing to learners, we've included a quick Hindi phrasal verbs list here.
95. आना – जाना (aaNaa – jaaNaa)
"to visit"
सर्दियों के मौसम में बहुत सी हस्तियाँ इस होटल में आती-जाती रहती हैं। 
SarDiyon ke mauSam men bahuT Sii haSTiyaan iS hotaL men aaTii-jaaTii rahTii hain.
"Many celebrities visit this hotel in the winter season."
96. पढ़ना – लिखना (padhaNaa – LikhaNaa)
"to study"
उज्जवल भविष्य के लिए पढ़ना – लिखना ज़रूरी है। 
ujjavaL bhavisy ke Liye padhaNaa – LikhaNaa zaruurii hai.
"For a bright future, it's really important to study hard."
97. माफ़ी माँगना (maafii maangaNaa)
"to apologize"
मेरे सहकर्मी ने अपनी ग़लती पर माफ़ी मांग ली। 
mere Sahakarmii Ne apaNii gaLaTii par maafii maang Lii.
"My colleague apologized for his mistake."
98. खो जाना (kho jaaNaa)
"to get lost"
दो विदेशी होटल का रास्ता भूल गए। 
Do viDesii hotaL kaa raaSTaa bhuuL gaye.
"Two foreigners got lost on their way to the hotel."
99. हार मान लेना (haar maaN LeNaa)
"to give up"
कनिका इतनी जल्दी हार नहीं मानेगी। 
kaNikaa iTaNii jaLDii haar Nahiin maaNegii.
"Kanika would not give up so easily."
100. चुप हो जाना (cup ho jaaNaa)
"to become silent"
प्रार्थना के वक़्त हर कोई चुप हो गया। 
praarTHaNaa ke vaqT har koii cup ho gayaa.
"During the prayer, everybody became silent."
10. Exploring the World of the Hindi Language with HindiPod101.com
With this, we successfully close another big chapter. In this lesson, you learned all types of verbs. How many types do you remember?
If asked, would you be able to give us a few examples of causative verbs in Hindi? Our comment box is right below, waiting for you to showcase all you've got.
We would be delighted to have you on our HindiPod101.com homepage. Join a completely new world of learning and access our top-class learning materials anytime, anywhere in the world.
In case you experience any problems, don't hesitate to reach out to us on the help center page that offers a solution to any problem.
Happy Hindi learning!
August 24, 2020
A pronoun is a word used in place of a noun. Everybody knows this definition. But what is a pronoun in Hindi—or rather, what is the meaning of "pronoun" in Hindi?
"Pronoun" in Hindi is known as सर्वनाम (SarvaNaam).Imagine a conversation where you had to repeat the name of a person or thing all the time? Exactly! It would be so dull, so monotonous, and where's the fun in that? This is where the different kinds of pronouns in Hindi come into play.
Table of Contents
1. The Importance of a Pronoun in Hindi
The primary purpose of all kinds of pronouns in Hindi is to make the communication clean and clutter-free. Pronouns eliminate redundancy in conversations, at the same time adding more clarity and flow to the talk.
On the other hand, all pronoun words in Hindi play a significant role in enhancing colloquialism in the language. It's the collection of these pronoun words in Hindi that allows the native language to remain so effortlessly unique and vibrant.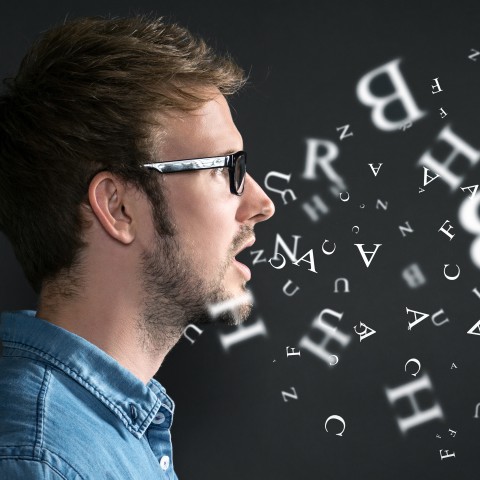 Apart from that, after going through this guide, you'll also be able to easily differentiate between a noun and pronoun in Hindi. If you haven't yet, kindly check our super-informative article on "100 Hindi Nouns."
Talking about nouns, we can't just skip adjectives, can we? Well, accentuate your communication with these Top 100 Adjectives in Hindi and wow Hindi native speakers with a flawless and smooth Hindi vocabulary!
Now, without further ado, let's embark on our exciting topic for today.
2. Pronoun Definition and Examples in Hindi
The various parts of speech include, but are not limited to, the: noun, pronoun, adjective, verb, and adverb in Hindi. Needless to say, having at least a surface-level knowledge of each part's definition and usage can take you a long way toward refining your language skills.
You've already learned the meaning of "pronoun" in Hindi, which is सर्वनाम (SarvaNaam). Now it's time to quickly glance through some examples of Hindi sentences using pronouns.
Let's make this one easy before heading into more examples. Here's how you would tell someone what a pronoun is in Hindi:
संज्ञा के स्थान पर प्रयोग किये जाने वाले शब्द सर्वनाम कहलाते हैं। 
Sangyaa ke STHaaN par prayog kiye jaaNe vaaLe sabD SarvaNaam kahaLaaTe hain.
"Words used in place of a noun are called pronouns."
3. Types of Pronouns in Hindi
There are so many types of pronouns in Hindi. These include:
"Personal Pronoun" = पुरुषवाचक सर्वनाम (purusavaacak SarvaNaam) 
"Possessive Pronoun" = अधिकारवाचक सर्वनाम (aDHikaaravaacak SarvaNaam) 
"Reflexive Pronoun" = निजवाचक सर्वनाम (Nijavaacak SarvaNaam)
"Demonstrative Pronoun" = संकेतवाचक सर्वनाम (SankeTavaacak SarvaNaam) 
"Interrogative Pronoun" = प्रश्नवाचक सर्वनाम (prasNavaacak SarvaNaam) 
"Indefinite Pronoun" = अनिश्चयवाचक सर्वनाम (aNiscayavaacak SarvaNaam) 
"Relative Pronoun" = संबंधवाचक सर्वनाम (SambaNDHavaacak SarvaNaam) 
"Distributive Pronoun" = वितरणवाचक सर्वनाम (viTaranavaacak SarvaNaam) 
Each kind of pronoun in Hindi will be explained with the help of simple and useful examples.
An interesting and easy way to learn about Hindi language pronouns is to use them abundantly in both spoken and written forms.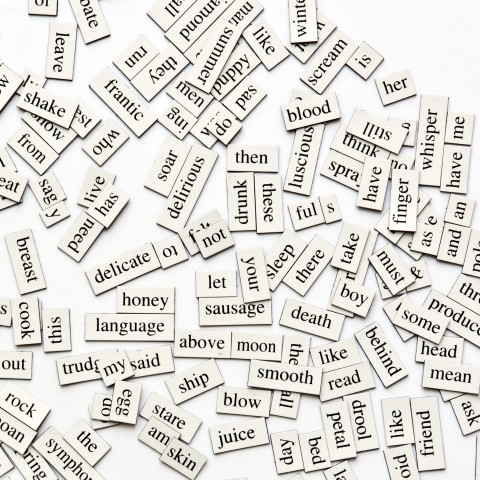 To warm up, here are some pronoun examples in Hindi:
मैं (main) = "I"
आप (aap) = "You"
उसको (uSako) = "Him" / "Her"
कहाँ (kahaan) = "Where"
Let's see a few pronoun sentences in Hindi using these example words.
main ghar jaa rahii huun.
"I am going home."
aap Se miLakar acchaa Lagaa.
"It was nice meeting you."
उसको कल आने के लिए बोल दो। 
uSako kaL aaNe ke Liye boL Do.
"Ask him/her to come tomorrow."
SumaN kahaan hai?
"Where is Suman?"
By now, you must have gotten a fair idea about what pronouns in Hindi are and how to use them.
In this lesson about pronouns in Hindi, we've introduced all the main kinds of pronouns in Hindi. 
Are you ready to dig deeper now, and really start learning Hindi pronouns? Let's go!
4. Hindi Personal Pronouns
The first type of pronoun we'll be discussing in this Hindi pronouns list is the personal pronoun. Personal pronouns in Hindi are known as पुरुषवाचक सर्वनाम (purusavaacak SarvaNaam). This type of pronoun in Hindi refers to words that replace nouns that are used for a particular person, place, or thing.
To make personal pronouns in Hindi crystal-clear for you, we'll break it down into sub-categories that are described below.
1- Singular Forms
Almost all Hindi pronouns exercises revolve around the correct use of pronouns in Hindi. This also includes knowing how to form and use the singular and plural forms of pronouns. Let's go over the concept of the "singular form", or एकवचन (ekavacaN), of personal pronouns in Hindi.
Personal Pronouns: Singular Forms
Hindi
English
Sentences
1st Person
मैं (main)
"I"
मैं सोना चाहता हूँ। 
main SoNaa caahaTaa huun.
"I want to sleep."
2nd Person
तुम (Tum)
"You"
तुम अच्छी लग रही हो। 
Tum acchii Lag rahii ho.
"You look nice."
आप (aap)
"You"
आप चाय लेना पसंद करेंगे? 
aap caaye LeNaa paSanD karenge.
"Would you like to have tea?"
3rd Person
वह (vah)
"He"
वह रोज़ विद्यालय जाता है। 
vah roz viDyaaLay jaaTaa hai.
"He goes to school every day."
वह (vah)
"She"
वह बहुत उदास थी। 
vah bahauT uDaaS THii.
"She was quite sad."
यह (yeh)
"It"
यह एक उपन्यास है। 
yah ek upaNyaaS hai.
"It is a novel."
2- Plural Forms
The plural forms are known as बहुवचन (bahuvacaN) in Hindi. Below is a Hindi pronoun chart which showcases some of the most frequently used plural forms of personal pronouns in Hindi.
Personal Pronouns: Plural Forms
Hindi
English
Sentences
1st Person
हम (ham)
Or
हम सब (ham Sab)
Or
हम लोग (ham Log)
"We"
हम सब बाज़ार जा रहे हैं।
ham Sab baazaar jaa rahe hain.
"We are going to the market."
2nd Person
तुम सब (Tum Sab)
"You"
तुम सब को हिंदी में चार वाक्य बनाने हैं।
Tum Sab ko hinDii men caar vaakya baNaaNe hain.
"You have to make four sentences in Hindi."
आप सब (aap Sab)
"You"
आप सब अब जा सकते हैं।
aap Sab ab jaa SakaTe hain.
"You may go now."
3rd Person
वे (ve)
"They"
वे लोग मेरे रिश्तेदार हैं।
ve Log mere risTeDaar hain.
"They are my relatives."
3- Hindi Object Pronouns
This kind of pronoun in Hindi consists of words that are used to replace the object (on which the action is being done) in that sentence. In such sentences, the subject or doer is someone else.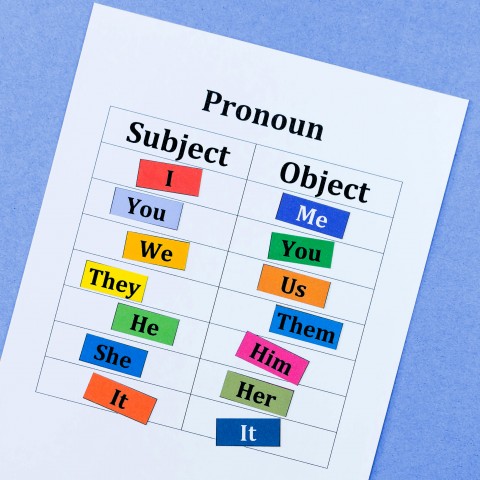 Let's check out all pronouns in Hindi which are in the object forms.
Personal Pronouns: Object Forms
Hindi
English
Sentences
1st Person
मुझे (mujhe)
"Me"
शीला मुझे प्यार करती है। 
siiLaa mujhe pyaar karaTii hai.
"Sheila loves me."
हमें (hamen)
"Us"
दादाजी हमें मिठाई दिलाएंगे। 
DaaDaajii hamen mithaaii DiLaayenge.
"Grandpa will buy us sweets."
2nd Person
तुम्हें (Tumhen)
"You"
सूरज तुम्हें अपना दोस्त समझता है। 
Suuraj Tumhen apaNaa DoST SamajhaTaa hai.
"Suraj considers you his friend."
आपको (aapako)
"You"
प्रिंसिपल आपको बुला रहे हैं। 
priNSipaL aapako buLaa rahe hain.
"The principal is asking for you."
3rd Person
उसे (uSe)
"Him"
राधा उसे फ़ोन नहीं करेगी। 
raaDHaa uSe foN Nahiin karegii.
"Radha will not call him."
उसे (uSe)
"Her"
माँ ने उसे सब्ज़ी लाने भेजा था। 
maan Ne uSe Sabzii LaaNe bhejaa THaa.
"Mother has sent her to buy some vegetables."
उन्हें (uNhen)
"Them"
पुलिस ने उन्हें रंगे-हाथों पकड़ लिया। 
puLiS Ne uNhen range-haaTHon pakad Liyaa.
"The police caught them red-handed."
4- Casual Forms
No language would be complete without its casual or informal words for chitchats. So, how could we let you miss these hardcore native pronoun words in Hindi?
Here's our list of Hindi pronouns in their casual forms.
Make sure to use them only with your close friends. Avoid using them with colleagues and those who are older than you as it may leave a bad impression on them!
Personal Pronouns: Informal / Casual Forms
Hindi
English
Sentences
तू (Tuu)
"You"
तू पहले कुछ खा ले। 
Tuu pahaLe kuch khaa Le.
"You eat something first."
तुझे (Tujhe)
"You"
तुझे अब आराम करना चाहिए। 
Tujhe ab aaraam karaNaa caahiye.
"You should get some rest now."
तेरा (Teraa) / तेरी
"Your"
तेरी तबियत कैसी है ? 
Terii TabiyaT kaiSii hai?
"How is your health?"
5- Possessive Forms
The fifth type of personal pronoun is Hindi possessive pronouns/forms, which in Hindi are called अधिकारवाचक सर्वनाम (aDHikaaravaacak SarvaNaam).As the definition of possessive pronouns in Hindi indicates, the Hindi possessive pronouns are those words which show possession or ownership of a noun.
Personal Pronouns: Possessive Forms
Hindi
English
Sentences
1st Person
मेरा (meraa) / मेरी (merii)
"My" / "Mine"
मेरा बैग गीला है। 
meraa baig giiLaa hai.
"My bag is wet."
हमारा (hamaaraa) / हमारी (hamaarii)
"Our"
हमारा फ़्रिज ख़राब हो गया है। 
hamaaraa frij kharaab ho gayaa hai.
"Our fridge is not working."
2nd Person
तुम्हारा (Tumhaaraa) / तुम्हारी (Tumhaarii)
"Your"
तुम्हारी दवा का वक़्त हो गया। 
Tumhaarii Davaa kaa vaqT ho gayaa hai.
"It's time for your medicine."
आपका (aapakaa) / आपकी (aapakii)
"Your"
आपका काम हमें बहुत अच्छा लगा। 
aapakaa kaam hamen bahuT acchaa Lagaa.
"We really liked your work."
3rd Person
उसका (uSkaa) / उसकी (uSkii)
"His" / "Her"
सीमा अपने परिवार से प्यार करती है और हर सप्ताहांत उनसे मिलने जाती है। 
Siimaa apNe parivaar Se pyaar karTii hai aur har SapTaahaanT uNSe miLNe jaaTii hai.
"Seema loves her family and meets them every weekend."
उनका (uNakaa) / उनकी (uNakii)
"Their"
मुझे उनका फ़ोन नंबर मालूम है। 
mujhe uNakaa foN Nambar maaLuum hai.
"I know their phone numbers."
Now that you're familiar with Hindi possessive pronouns, it's time to study another significant sub-topic: the reflexive pronoun in Hindi.
6- Reflexive Forms
Before we look at the Hindi pronouns table below, we'll first go over the meaning of reflexive pronouns in Hindi.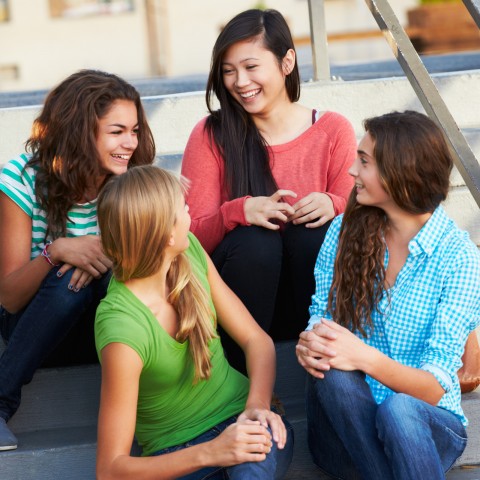 The reflexive forms, or emphatic pronouns, are known as निजवाचक सर्वनाम (Nijavaacak SarvaNaam). While there are several words that qualify as reflexive pronouns in English, they're reduced to two common phrases in Hindi that are used for all first-, second-, and third-person personal pronouns.
Which ones are these? Find out for yourself!
Personal Pronouns: Reflexive Forms
Hindi
English
Sentences

अपने-आप (apaNe-aap)





ख़ुद-ही (khuD-hii)

"Myself"
मैं ख़ुद वहाँ जाना चाहती हूँ। 
main khuD vahaan jaaNaa caahaTii huun.
"I want to go there myself."
"Yourself"
तुम ख़ुद ये नौकरी करना चाहते थे। 
Tum khuD hii ye Naukarii karaNaa caahaTe THe.
"You yourself wanted this job."
"Themselves"
उन्होंने ख़ुद ही सामान का भुगतान किया था। 
uNhoNe khuD hii SaamaaN kaa bhugaTaaN kiyaa THaa.
"They, themselves, paid for the stuff."
"Himself"
बच्चा अपने आप ही चलने लगा। 
baccaa apaNe aap hi caLaNe Lagaa.
"The toddler himself started walking."
"Herself"
इसके लिए सीमा ख़ुद ज़िम्मेदार है। 
iSake Liye Siimaa khuD zimmeDaar hai.
"Seema herself is responsible for this."
"Ourselves"
हम ख़ुद इस मुश्किल में पड़ गए। 
ham khuD iS muskiL men pad gaye.
"We got into this problem ourselves."
As you can see, we have just two Hindi phrases for so many English reflexive pronouns. Actually, both the phrases अपने-आप (apaNe-aap) and ख़ुद-ही (khuD-hii) can be used to replace any of the English reflexive pronouns, be it "himself," "herself," "themselves," and so on.
Hence, regardless of the English reflexive pronouns, the clarity of the context mostly depends on the Hindi personal pronouns in that sentence, and not on the Hindi reflexive pronouns.
5. Hindi Demonstrative Pronouns
Now, we'll talk about the demonstrative pronoun in Hindi. These pronouns are quite important, and we'll look at them in more depth in the following Hindi pronouns chart.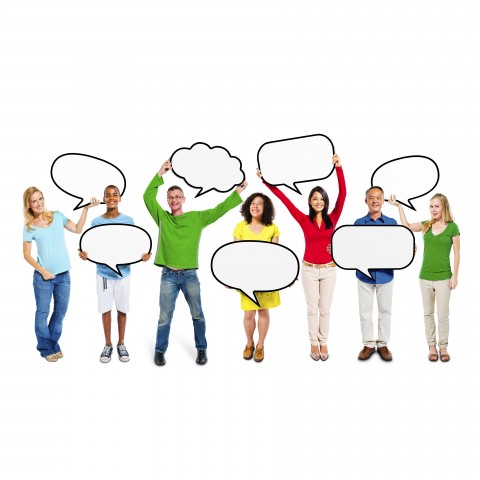 The demonstrative pronoun meaning in Hindi is संकेतवाचक सर्वनाम (SankeTavaacak SarvaNaam). It's also known as a definite pronoun in Hindi, or निश्चयवाचक सर्वनाम (Niscayavaacak SarvaNaam).
These are words which indicate a specific noun.
Demonstrative Pronouns
Hindi
English
Sentences
यह (yeh)
"This"
यह चादर मुझे तोहफ़े में मिली थी। 
yah caaDar mujhe Tohafe men miLii THii.
"I got this bedsheet as a present."
ह (vah)
"That"
वह लड़का बीमार है। 
vah Ladakaa biimaar hai.
"That boy is sick."
ये (ye)
"These"
ये मकान बहुत पुराने हैं। 
ye makaaN bahuT puraaNe hain.
"These houses are quite old."
वे (ve)
"Those"
वे किताबें साधना की हैं। 
ve kiTaaben SaaDHaNaa kii hain.
"Those are Sadhana's books."
यहाँ (yahaan)
"Here"
तुम यहाँ कैसे आये ? 
Tum yahaan kaiSe aaye?
"How did you get here?"
वहाँ (vahaan)
"There"
जाओ और वहाँ सोफ़े पर बैठ जाओ। 
jaao aur vahaan Sofe par baith jaao.
"Go and sit on the sofa there."
ऐसा / ऐसी (aiSaa / aiSii)
"Such"
मुझे ऐसी फ़िल्में पसंद नहीं हैं। 
mujhe aiSii fiLmen paSanD Nahiin hain.
"I don't like such movies."
वही
"The same"
ये वही बच्ची है जिसके बारे में मैंने तुम्हें बताया था। 
ye vahii baccii hai jiSake baare men maine Tumhen baTaayaa THaa.
"It's the same girl I told you about."
6. Hindi Interrogative Pronouns
Interrogative pronouns in Hindi help us ask questions about any noun. In Hindi, these are known as प्रश्नवाचक सर्वनाम (prasNavaacak SarvaNaam).
Interrogative Pronouns
Hindi
English
Sentences
क्या (kyaa)
"What"
तुम दोपहर में क्या खाओगे ? 
Tum Dopahar men kyaa khaaoge?
"What will you have for lunch?"
क्यों (kyon)
"Why"
अर्जुन क्यों रो रहा है ? 
arjuN kyon ro rahaa hai?
"Why is Arjun crying?"
कौन सा (kauN Saa) / सी (Sii)
"Which"
उसको कौन सा रंग पसंद है? 
uSako kauN Saa rang paSanD hai?
"Which is her favorite color?"
कौन (kauN)
"Who"
दरवाज़े पर कौन था ? 
Darvaaze par kauN THaa?
"Who was on the door?"

किसे (kiSe) / किसको (kiSako)
"Whom"
तुम किसे ज़्यादा प्यार करते हो ?
Tum kiSe zyaaDaa pyaar karaTe ho?
"Whom do you love more?"
किसका (kiSkaa) / किसकी (kiSkii)
"Whose"
यह कलम किसकी है ? 
yah kaLam kiSakii hai?
"Whose pen is this?"
कहाँ (kahaan) /  किधर (kiDHar)
"Where"
बाक़ी लोग कहाँ हैं ? 
baaqii Log kahaan hain?
"Where is everybody else?"
कब (kab)
"When"
बस कब आएगी ? 
baS kab aayegii?
"When will the bus be here?"
7. Hindi Indefinite Pronouns
The next sub-topic in our Hindi pronouns list is the indefinite pronoun. Indefinite pronouns in Hindi are called अनिश्चयवाचक सर्वनाम (aNiscayavaacak SarvaNaam).
These pronoun words are useful when we're referring to a noun, but not something in particular.
Indefinite Pronouns
Hindi
English
Sentences
कुछ (kuch) / थोड़ा (THodaa)
"Some" / "Few"
मुझे कुछ वक़्त चाहिए। 
mujhe kuch vaqT caahiye.
"I need some time."
कोई (koii)
"Any"
उसके पास कोई और ड्रेस नहीं है। 
uSake paaS koii aur dreS Nahiin hai.
"She doesn't have any other dress."
सभी (Sabhii) / सारे (Saare)
"All"
मेरे भतीजे को सारे गुब्बारे चाहिए थे। 
mere bhaTiije ko Saare gubbaare caahiye THe.
"My nephew wanted all the balloons."
कई (kaii)
"Many"
रवि को उसके जन्मदिन पर कई तोहफ़े मिले। 
ravi ko uSake jaNmaDiN par kaii Tohafe miLe.
"Ravi got so many presents on his birthday."
हर कोई (har koii)
"Everybody"
हर कोई ख़ुश रहना चाहता है। 
har koii khus rahaNaa caahaTaa hai.
"Everybody wants to be happy."
हर किसी (har kiSii)
"Everyone"
हर किसी ने उसके गाने की तारीफ़ की। 
har kiSii Ne uSake gaaNe kii Taariif kii.
"Everyone praised her singing."
सब जगह (Sab jagah)
Or 
हर तरफ़ (har Taraf)
"Everywhere"
आजकल सब जगह प्रदूषण बढ़ रहा है। 
aaj kaL Sab jagah praDuusan badh rahaa hai.
"Nowadays, the pollution levels are rising everywhere."
कोई (koii)
"Someone" /
"Somebody"
बाहर कोई तुम्हारा इंतज़ार कर रहा है। 
baahar koii Tumhaaraa inTazaar kar rahaa hai.
"Someone is waiting for you outside."
किसी ने (kiSii Ne)
"Somebody"
क्या किसी ने तुम्हें कुछ कहा ? 
kyaa kiSii Ne Tumhen kuch kahaa?
"Did somebody say something to you?"
किसी को (kiSii ko)
"Someone"
चलो, किसी को रात के खाने पर बुलाते हैं। 
caLo, kiSii ko raaT ke khaaNe par buLaaTe hain.
"Come on, let's invite someone for dinner."
किसी का (kiSii kaa)
"Someone's"
हॉल में किसी का सूटकेस रखा है। 
haauL men kiSii kaa Suut keS rakhaa hai.
"Someone's suitcase is there in the hall."
कहीं (kahiin)
"Somewhere"
कविता आज कहीं जाने का प्लान बना रही थी। 
kaviTaa aaj kahiin jaaNe kaa pLaaN baNaa rahii THii.
"Kavita was planning to go somewhere today."
कुछ (kuch)
"Something"
कहीं तुम कुछ भूल तो नहीं रहे ? 
kahiin Tum kuch bhuuL To Nahiin rahe?
"Aren't you forgetting something?"
सब कुछ (Sab kuch)
"Everything"
मैं सब कुछ जानना चाहता हूँ। 
main Sab kuch jaaNaNaa caahaTaa huun.
"I want to know everything."
कोई नहीं (koii Nahiin)
"No-one" / "Nobody"
यहाँ पर तो कोई नहीं है। 
yahaan par To koii Nahiin hai.
"There's no-one here."
कुछ नहीं (kuch Nahiin)
"Nothing"
एक्सीडेंट भयानक था लेकिन मुझे कुछ नहीं हुआ। 
ekSiident bhayaaNak THaa LekiN mujhe kuch Nahiin huaa.
"It was a terrible accident, but nothing happened to me."
कहीं नहीं (kahiin Nahiin)
"Nowhere"
आइसक्रीम बेचने वाला कहीं नहीं दिख रहा था। 
aaiS kriim becNe vaaLaa kahiin Nahiin Dikh rahaa THaa.
"The ice-cream vendor was nowhere in sight."
कोई भी (koii bhii)
"Anyone" /
"Anybody"
कोई भी इस प्रतियोगिता में भाग ले सकता है। 
koii bhii iS praTiyogiTaa men bhaag Le SakaTaa hai.
"Anyone can participate in this competition."
किसी को भी (kiSii ko bhii)
"Anyone"
पूजा ने किसी को भी ये बात नहीं बताई। 
puujaa Ne kiSii ko bhii ye baaT Nahiin baTaayii.
"Pooja didn't tell anyone about it."
जिस किसी को भी (jiS kiSii ko bhii)
"Whomever"
तुम जिस किसी को भी चाहो उसे घर पर बुला सकती हो। 
Tum jiS kiSii ko bhii caaho uSe ghar par buLaa SakaTii ho.
"You can invite whomever you like."
जो कोई भी (jo koii bhii)
"Whoever"
जो कोई भी पहले उस लाइन को पार करेगा विजेता बनेगा। 
jo koii bhii pahaLe uS LaaiN ko paar karegaa vijeTaa baNegaa.
"Whoever touches that line first is the winner."
कहीं भी (kahiin bhii)
"Anywhere"
तुम कहीं भी मत जाना। 
Tum kahiin bhii maT jaaNaa.
"Don't go anywhere."
कुछ भी (kuch bhii)
"Anything"
मैं कुछ भी नहीं सुनना चाहती। 
main kuch bhii Nahiin SuNaNaa caahaTii.
"I don't want to hear anything."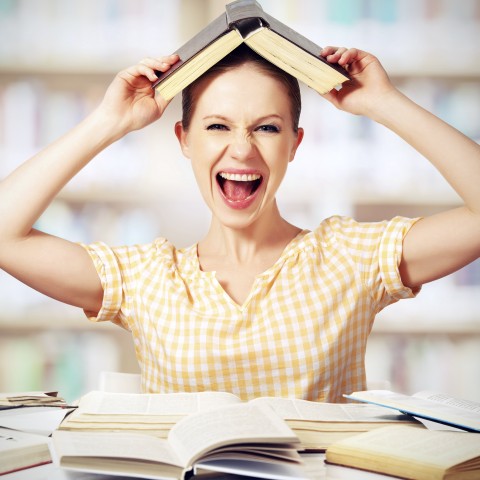 8. Hindi Relative Pronouns
We've covered nearly all the different types of pronouns in Hindi. But let us remind you of another really significant one: the relative pronoun in Hindi.Relative pronouns in Hindi are called संबंधवाचक सर्वनाम (SambaNDHavaacak SarvaNaam). They show the relationship or connection that helps describe the noun that's being talked about.
Relative Pronouns
Hindi
English
Sentences
जो (jo)
"That"
वो किताब कहाँ रखी है जो आप ने कल ख़रीदी थी?
vo kiTaab kahaan rakhii hai jo aap Ne kaL khariiDii THii?
"Where is that book you bought yesterday?"
जो (jo)
"Which"
श्याम ने पार्टी में जो शर्ट पहनी थी वो काफ़ी सुंदर थी।
syaam Ne paartii men jo sart pahaNii THii vo kaafii SuNDar THii.
"The shirt which Shyam was wearing at the party was quite nice."
जो (jo)
"Who"
जो लड़का मुझसे मिलने आया था वह मेरा सहपाठी है।
jo Ladakaa mujh Se miLaNe aayaa THaa vah meraa Sahapaathii hai.
"The boy who came to meet me is my classmate."
जिसने (jiSaNe)
"Who"
ये वही लड़की है जिसने कल मेरी मदद की थी।
ye vahii Ladakii hai jiSaNe kaL merii maDaD kii THii.
"This is the girl who helped me yesterday."
जिसे (jiSe)
Or
जिसको (jiSko)
"Whom"
मैं जिसे पसंद करता था वह प्रत्याशी चुनाव में जीत गया है।
main jiSe paSanD karTaa THaa vah praTyaasiii cuNaav men jiiT gayaa hai.
"The candidate who* I was supporting has won the election."
(*Quick Note: Please, note that the English translation isn't exactly the same as the Hindi, so the Hindi "whom" became "who".)
जिसका (jiSakaa)
"Whose"
यह जिसका पर्स है उसी को लौटा देते हैं।
yah jiSakaa parS hai uSii ko Lautaa DeTe hain.
"Let's return this to the person whose purse this is."
जहाँ (jahaan) /  जिधर (jiDHar)
"Where"
वहीं चलो जहाँ कल खाना खाया था।
vahiin caLo jahaan kaL khaaNaa khaayaa THaa.
"Let's go to the same place where we ate yesterday."
जब (jab)
"When"
जब तुम सो रहे थे मैं काम कर रहा था।
jab Tum So rahe THe main kaam kar rahaa THaa.
"I was working when you were sleeping."
9. Hindi Distributive Pronouns
Our last type of pronoun is the distributive pronoun. In Hindi, the distributive pronoun is known as वितरणवाचक सर्वनाम (viTaranavaacak SarvaNaam).
Let's look at the chart below and find out which Hindi pronouns qualify as the distributive pronouns.
Distributive Pronouns
Hindi
English
Sentences
हर एक (har ek) / प्रत्येक (praTyek)
"Each"
प्रत्येक खिलाड़ी को एक नयी टी-शर्ट मिलेगी। 
praTyek khiLaadii ko ek Nayii tii-sart miLegii.
"Each player will get a new t-shirt."
या तो (yaa To) / या फिर (ya phir)
"Either-or"
या तो तुम हिंदी पढ़ सकती हो या फिर फ़्रेंच। 
yaa To Tum hiNDii padh SakaTii ho yaa phir freNc.
"You can either study Hindi or French."
ना तो (Naa To)
"Neither-nor"
मेरी बीमारी के वक़्त न तो मेरी माँ पास थी न ही मेरे पिता। 
merii biimaarii ke vaqT Na To merii maan paaS THii Na hii mere piTaa.
"Neither my mother nor father were around when I was sick."
कोई नहीं (koii Nahiin)
"None"
सभी कमरों में कोई साफ़ नहीं था। 
Sabhii kamaron men koii Saaf Nahiin THaa.
"None of the rooms were clean."
10. Getting the Best Out of HindiPod101
To get the most out of what you read today, you can treat this whole pronoun list in Hindi as an awesome Hindi pronoun exercise. Just pick one word and try making different sentences with it.
With this, we come to the end of this comprehensive guide on pronouns in Hindi. But we have so much more to offer.
You can join us by signing up on HindiPod101.com. By doing that, you'll be able to access all the top-class Hindi learning resources, including our free Hindi-English dictionary.
If you're on the go most of the time, worry not. Our user-friendly mobile app is easy to download and helps you learn anywhere, anytime, as per your convenience.
So, what are you waiting for? Explore a unique and informative world of Hindi learning and take your first step toward talking like a native!
And before you go, be sure to let us know in the comments how you feel about pronouns in Hindi now! Is there anything you still have questions about? We look forward to hearing from you!
August 18, 2020
Do you remember the moment you fell in love with languages?
Do you desire to learn or advance in Hindi quickly and effectively?
Then you need a Hindi tutor.
A common question that first-time language-learners ask is "Where do I begin?" The answer? Guidance.
For native English-speakers who want to learn Asian languages, for example, timelines provided by the U.S. Foreign Service Institute can appear discouraging. However, defeating these odds is not unheard of. If you want to beat the odds yourself, one of the best learning options is a subscription to Premium PLUS from Innovative Language.
As an active Premium PLUS member of JapanesePod101.com and KoreanClass101.com myself, I have an enjoyable experience learning at an accelerated pace with at least thirty minutes of study daily. The following Premium PLUS features contribute to my success:
Access to thousands of lessons

A voice recorder 

Spaced-repetition system (SRS) flashcards

Weekly homework assignments

A personal language instructor
As someone who decided to make Japanese her second language one year ago, I am extremely grateful for Premium PLUS.
Allow me to emphasize on how these Premium PLUS features strengthen my language studies.
Gain Unlimited Access to Audio and Video Lessons!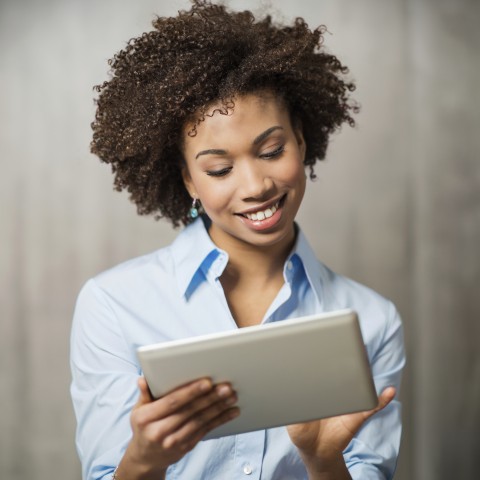 As a Premium PLUS member, I have full access to the lesson library and other Premium features. Best of all, I'm not limited to one level; I can learn to my heart's content with upper-level courses.
There are lessons on various topics that tackle crucial language-learning elements, such as:
Reading

Writing

Listening

Speaking

Conversation
Specifically, there are pathways. Pathways are collections of lessons that center on a specific topic. Some Innovative Language sites, like JapanesePod101.com, even have pathways geared toward proficiency tests. For example, the JLPT N3 Master Course pathway.
Because of the abundance of lessons, I've found pathways in the lesson library to help me prepare for certain events. Thanks to the "Speaking Perfect Japanese at a Restaurant" pathway, I spoke fully in Japanese while dining in Japan. Additionally, I participated in conversations at language exchange meetups in South Korea after completing the "Top 25 Korean Questions You Need to Know" pathway.
Each lesson has lesson notes, which I read while simultaneously listening to the audio lesson. This strategy enables me to follow along on key points. Lesson notes generally contain the following:
Dialogue

Vocabulary

Grammar points

Cultural insights
As someone who's constantly on-the-go, I heavily benefit from mobile access to lessons. Podcasts and lesson notes are available on the Innovative Language app and/or Podcasts app for iOS.
All lessons and their contents are downloadable. Prior to my flights to Japan and South Korea, I downloaded lessons on my iPhone. The apps make learning more convenient for me during my commutes.
Practice Speaking with the Voice Recording Tool!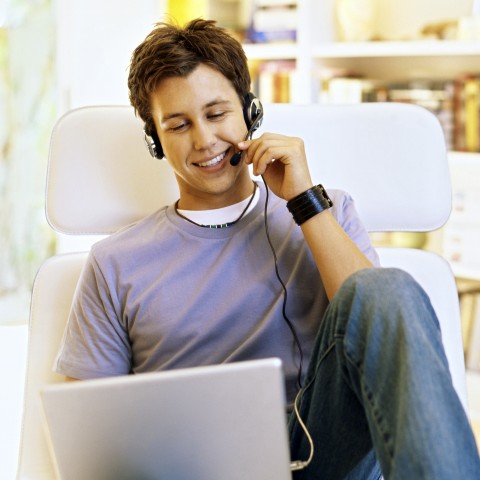 Pronunciation is an essential ingredient in language-learning. Proper pronunciation prompts clear understanding during conversations with native speakers.
Prior to learning full Korean sentences, my online Korean language tutor assigned the "Hana Hana Hangul" pathway to me. It demonstrated the writing and pronunciation of Hangul, the Korean alphabet. Throughout this pathway, I submitted recordings of my Hangul character pronunciations to my language teacher for review.
I was given a similar task on JapanesePod101.com with the "Ultimate Japanese Pronunciation Guide" pathway. My Japanese language teacher tested my pronunciation of the Japanese characters kana. My completion of the two pathways boosted my confidence in speaking.
Speaking is one of the more challenging components of learning a language. The voice recording tool in particular was a great way for me to improve my speaking skills. Further, because the lesson dialogues are spoken by native speakers, I'm able to practice speaking naturally.
This feature is also available for vocabulary words and sample sentences. Being able to hear these recordings improves my pronunciation skills for languages like Japanese, where intonation can change the meaning of a word entirely. The voice recorder examines my speed and tone. I also follow up by sending a recording to my online language tutor for feedback.
A great way to boost one's speaking confidence is to shadow native speakers. During the vocabulary reviews, it's helpful for me to hear the breakdown of each word; doing so makes a word that was originally difficult to even read a breeze to say!
Some lessons create opportunities to speak your own sentences. For example, the "Top 25 Korean Questions You Need to Know" pathway presents opportunities to answer questions personally. This helps you gain the ability to give answers as the unique individual you are.
Example Scenario:
The host asks the following question:
어디에 살고 있습니까?
eodieseo salgo isseumnikka
"Where do you live?"
If you live in Tokyo, you would readily say the following:
도쿄에 살고 있습니다.
Tokyo-e salgo isseumnida.
"I live in Tokyo."
Increase Your Vocab with Spaced-Repetition Flashcards and More!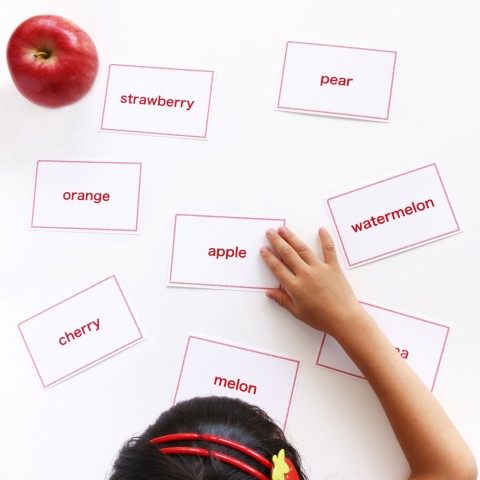 Imagine having a conversation with a native speaker and hesitating because you lack a solid vocabulary base.
Premium PLUS offers various features to expand learners' vocabulary, including Free Gifts of the Month. HindiPod101's free gifts for April 2020 included an e-book with "400 Everyday Phrases for Beginners," and the content is updated every month. When I download free resources like this, I find opportunities to use them with co-teachers, friends, or my language tutors.
An effective way to learn vocabulary is with SRS flashcards. SRS is a system designed for learning a new word and reviewing it in varying time intervals.
You can create and study flashcard decks, whether it's your Word Bank or a certain vocabulary list. For example, if you need to visit a post office, the "Post Office" vocabulary list for your target language would be beneficial to study prior to your visit.
In addition to the SRS flashcards, each lesson has a vocabulary slideshow and quiz to review the lesson's vocabulary.
There's also the 2000 Core Word List, which includes the most commonly used words in your target language. Starting from the 100 Core Word List, you'll gradually build up your knowledge of useful vocabulary. These lists can be studied with SRS flashcards, too.
With the SRS flashcards, you can change the settings to your liking. The settings range from different card types to number of new cards per deck. Personally, I give myself vocabulary tests by changing the settings.
After studying a number of flashcards, I change the card types to listening comprehension and/or production. Then I test myself by writing the translation of the word or the spoken word or phrase.
The change in settings allow me to remember vocabulary and learn how to identify the words. This is especially helpful with Japanese kanji!
Complete Homework Assignments!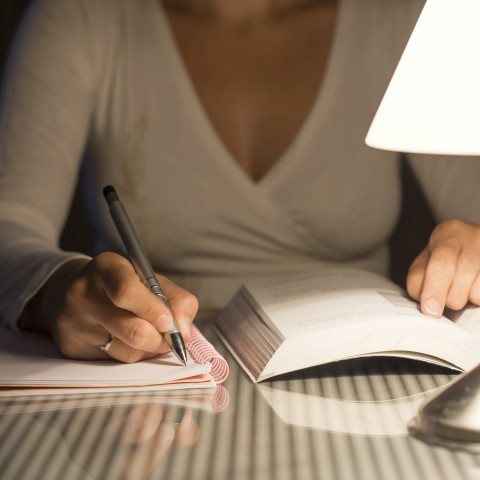 Homework assignments are advantageous to my language studies. There are homework assignments auto-generated weekly. They range from multiple-choice quizzes to writing assignments.
Language tutors are readily available for homework help. Some writing assignments, for instance, require use of unfamiliar vocabulary. In such cases, my language teachers assist me by forwarding related lessons or vocabulary lists.
In addition to these auto-generated homework tasks, language tutors customize daily assignments. My daily homework assignments include submitting three written sentences that apply the target grammar point of that lesson, and then blindly audio-recording those sentences. My personal language tutor follows up with feedback and corrections, if needed.
Your language tutors also provide assignments upon requests. When I wanted to review grammar, my Korean teacher sent related quizzes and assignments. Thus, you are not only limited to the auto-generated assignments.
Every weekend, I review by re-reading those written sentences. It helps me remember sentence structures, grammar points, and vocabulary to apply in real-world contexts.
Furthermore, I can track my progress with language portfolios every trimester. It's like a midterm exam that tests my listening, speaking, reading, and writing skills.
Get Your Own Personal Language Teacher!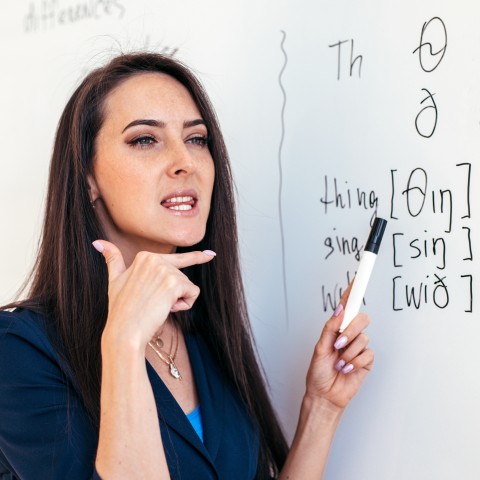 My language teachers cater to my goals with personalized and achievable learning programs. The tangible support of my online language teachers makes it evident that we share common goals.
Once I share a short-term or long-term goal with my teacher, we establish a plan or pathway that will ultimately result in success. I coordinate with my teachers regularly to ensure the personalized learning programs are prosperous. For example, during my JLPT studies, my Japanese language tutor assigned me practice tests.
Your language tutor is available for outside help as well. When I bought drama CDs in Japan, I had difficulty transliterating the dialogue. My Japanese teacher forwarded me the script to read along as I listened.
Additionally, I often practice Korean and Japanese with music. I memorize one line of the lyrics daily. Every time, I learn a new grammar point and new vocabulary. I add the vocabulary to my SRS flashcards, locate the grammar in the Grammar Bank, and study the associated lessons online.
I send my teachers the name of the songs, making them aware of my new goal. One time, my song for Korean was "If You Do" by GOT7. My Korean teacher revealed that she was a huge fan of GOT7 like me! For Japanese, it was "CHA-LA HEAD-CHA-LA," also known as the Dragonball Z theme song. My Japanese teacher excitedly told me that she sang the song a lot as a kid!
A remarkable thing happened to me in South Korea. I was stressed about opening a bank account with limited Korean. I sought help from my Korean teacher. She forwarded me a script of a bank conversation.
After two days, I visited the local bank. It all started with my opening sentence:
은행 계좌를 만들고 싶어요
eunhaeng gyejwaleul mandeulgo sip-eoyo.
I want to open a bank account.
Everything went smoothly, and I exited the bank with a new account!
The MyTeacher Messenger allows me to share visuals with my teachers for regular interaction, including videos to critique my pronunciation mechanisms. I improve my listening and speaking skills by exchanging audio with my teachers. In addition to my written homework assignments, I exchange messages with my language teachers in my target language. This connection with my teachers enables me to experience the culture as well as the language.
Why You Should Subscribe to Premium PLUS
It's impossible for me to imagine my continuous progress with Japanese and Korean without Premium PLUS. Everything—from the SRS flashcards to my language teachers—makes learning languages enjoyable and clear-cut.
You're assured to undergo the same experience with Premium PLUS. You'll gain access to the aforementioned features as well as all of the Premium features.
Complete lessons and assignments to advance in your target language. Increase your vocabulary with the "2000 Core Word List" for that language and SRS flashcards. Learn on-the-go with the Innovative Language app and/or Podcasts app for iOS users.
Learning a new language takes dedication and commitment. The Premium PLUS features make learning irresistibly exciting. You'll look forward to learning daily with your language tutor.
As of right now, your challenge is to subscribe to Premium PLUS! Complete your assessment, and meet your new Hindi teacher.
Have fun learning your target language in the fastest and easiest way!
Subscribe to Posted by HindiPod101.com in Feature Spotlight, Hindi Language, Hindi Online, Learn Hindi, Site Features, Speak Hindi, Team HindiPod101 | Comment
August 18, 2020
Are you familiar with the most important Hindu deity, Lord Ganesha? In the Hindu faith, he's considered the god above all other gods, and multitudes of devoted Hindus worship him and celebrate his birth each year. 
In this article, HindiPod101.com will teach you all about the Ganesh Chaturthi holiday in India and how it's celebrated today.
Let's get started.
1. What is Ganesh Chaturthi?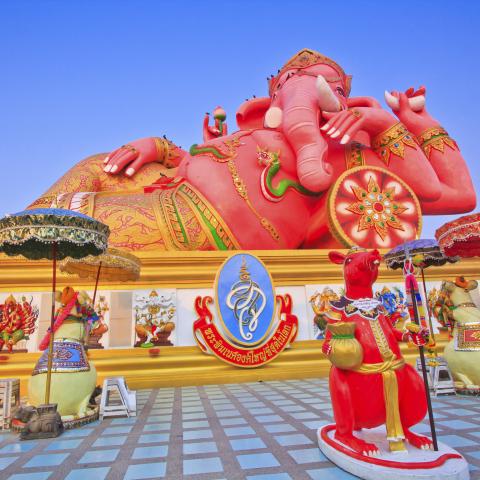 Ganesh Chaturthi is the celebration of the गणेश भगवान का जन्मदिन (ganesh bhagwaan ka janmDin), or "birthday of Lord Ganesha." He is the most important deity in Hinduism, known for having a human-like body but the head of an elephant. Lord Ganesha is revered for his role in the universe as the "Remover of Obstacles," the "God of Success," and the "God of New Beginnings."
The origins of this holiday are debated, though most people agree that the celebrations began in Pune during the 1600s. Celebrations of this holiday dissipated for a time, but continued later as a way to reunite India after it had been divided by British rule. The three people most often credited with making Ganesh Chaturthi popular again are Sardar Krishnaji Khasgiwale, Lokmanya Tilak, and Bhausaheb Rangari. The latter two were freedom fighters during that time period.
So if India is no longer under British rule, why is Ganesh Chaturthi celebrated today?
Well, like many holidays in other cultures, people grew used to the celebration over time. It simply became a way of life. That said, the सार्वजनिक समारोह (saarvajanik samaaroh), or "public celebration," for Ganesh Chaturthi is massive and full of energy! Hindus are glad to worship Lord Ganesha for his blessings of luck and success, and they hope that in continuing to worship him, his blessings will continue to flow.
→ Are you fascinated with religions? Check out our Religion vocabulary list to learn the names of different religions in Hindi!
2. When is Ganesh Chaturthi This Year?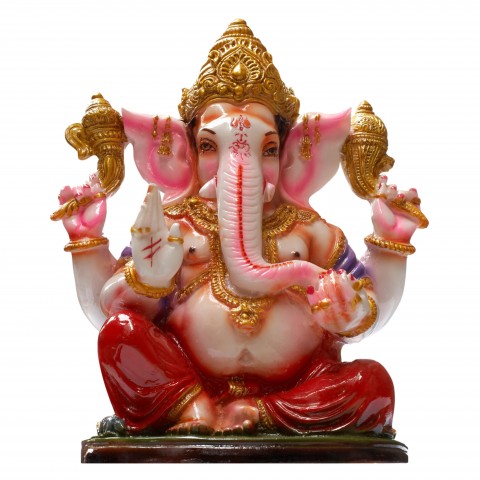 Each year, Ganesh Chaturthi takes place in August or September, though its exact date is determined by the moon's cycle. For your convenience, here's a list of this holiday's tentative date on the Gregorian calendar for the next ten years.
2020: August 22
2021: September 9
2022: August 30
2023: September 18
2024: September 7
2025: August 26
2026: September 14
2027: September 4
2028: August 23
2029: September 11
The holiday then lasts for ten days.
3. Ganesh Chaturthi Traditions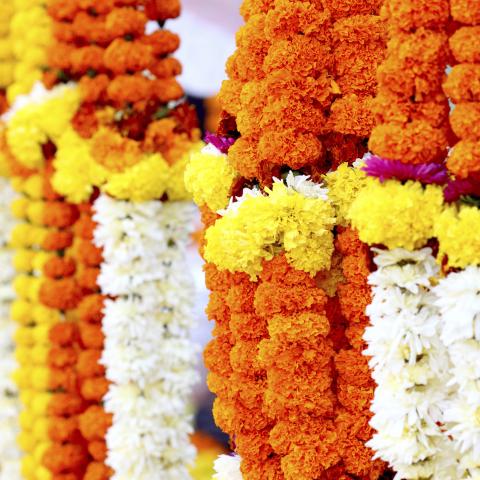 Perhaps the most well-known aspect of this holiday is the Ganesh Chaturthi decorations, which are clay models of Ganesh statues called मिटटी से बनी गणेशजी की मूर्ती (mitti se bani ganeshji ki moorTii). Sculptors begin crafting these lovely clay statues weeks, or even months, before the holiday begins. Because every Hindu family will be purchasing at least one, this holiday is very profitable for the sculptors who lovingly design the Ganesh statues.
Hindus place smaller versions of the statue inside their homes on an altar called Mandir; larger statues are placed in public areas on pandals. The Mandir and pandals are elaborately decorated for the occasion and are often placed in special lighting.
Ganesh Chaturthi is a time of sincere worship for Hindu devotees, who flock to their nearest public Ganesh statue to pray and say a मंत्र (manTra), or "mantra." Worshipers are marked with blood-red sandalwood paste on their foreheads as they arrive, and priests guide them in saying various mantras.
Some Hindus opt to fast for the holiday, believing that doing so will please Lord Ganesha so that he blesses them. The Ganesha Chaturthi fasting procedure isn't very strict, except that the devotee should avoid meat and alcohol at all costs. There's also a so-called "waterless fast," in which the devotee goes twenty-four hours without food or water.
On Ganesh Chaturthi, special sweets called मोदक (moDak), or "Modak," are prepared. These are ball-shaped dessert items made with jaggery and coconut, and they can be either deep-fried or steamed. Lord Ganesha is said to have loved Modak, hence its popularity on this holiday. Learn more about fasting and Ganesh Chaturthi recipes on the Times of India website!
To end the ten-day worship period, Hindus perform the मूर्ती विसर्जित करना (moorTii visarjiT karna), or "idol immersion." This is when the Lord Ganesha statues are plunged into the ocean or another body of water, where they will begin to dissolve. Because the statues are designed to give Hindus a more tangible presence to worship, the act of allowing them to dissolve in water represents the idea that even though Lord Ganesha's presence is not always tangible, it's always there. Some also believe that it's a way of symbolically letting go of the things they value, and of realizing that all things eventually come to an end.
→ See this list of Fruits and Vegetables in Hindi to learn more about what Hindus might eat on Ganesh Chaturthi, and learn the names of popular Drinks while you're at it!
4. The Birth of Lord Ganesha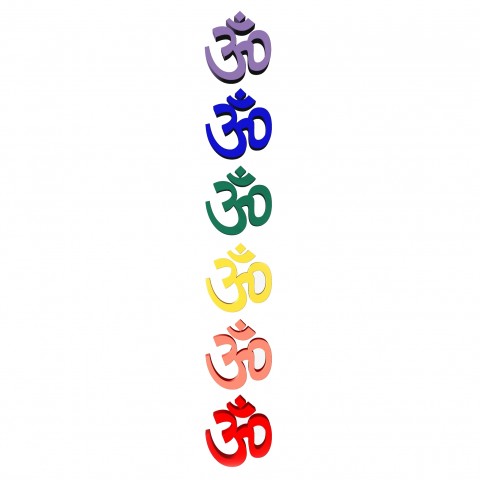 While there are numerous stories about Lord Ganesha, the most relevant one to this holiday is the Ganesh Chaturthi story, which talks about his birth and early life.
Lord Ganesha was the शिव और पार्वती के पुत्र (shiv aur paarvaTii ke puTrr), or "son of Shiva and Parvati." It's said that the Goddess Parvati created Ganesha by making a statue of him and breathing life into it. Afterward, she told her son not to let anyone into their home while she went to take a bath. But Parvati's husband Shiva arrived at their home shortly after this, only to be turned away by Ganesha. This turned into a bloody brawl, in which Ganesha's head was taken off.
Parvati, angry with her husband, convinced him to go and look for a new head for their son. But after having all the gods search for one, all they could come up with was the head of an elephant. Thus, Ganesha has the body of a human and the head of an elephant.
After this event, Parvati named her son Ganesha, making him the god above all gods.
5. Essential Vocabulary for Ganesh Chaturthi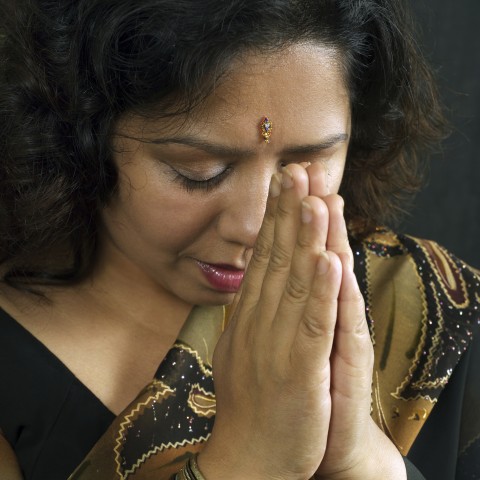 Let's review some of the Hindi vocabulary from this article!
गणेश चतुर्थी (ganesh chaTurthii) – "Festival of Lord Ganesha"
भक्त (bhakT) – "Devotee"
मोदक (moDak) – "Modak"
सड़क पर जुलूस निकालना (sadak par juloos nikaalna) – "Street procession"
शिव और पार्वती के पुत्र (shiv aur paarvaTii ke puTrr) – "Son of Shiva and Parvati"
सार्वजनिक समारोह (saarvajanik samaaroh) – "Public celebration"
मंत्र (manTra) – "Mantra"
गणेश भगवान (ganesh bhagwaan) – "Lord Ganesh"
गणेश चतुर्थी (ganesh chaTurthii) – "Ganesha Chaturthi"
मूर्ती विसर्जित करना (moorTii visarjiT karna) – "Idol immersion"
गणेश विसर्जन (ganesh visarjan) – "Ganesh Visarjan"
मिटटी से बनी गणेशजी की मूर्ती (mitti se bani ganeshji ki moorTii) – "Clay models of Ganesh statues"
गणेश भगवान का जन्मदिन (ganesh bhagwaan ka janmDin) – "Birthday of Lord Ganesha"
फूलों का हार (foolon ka haar) – "Flower garland"
Remember that you can check out our Hindi Ganesh Chaturthi vocabulary list to study these words further and listen to their pronunciation. Don't forget to add them to your flashcard deck!
Final Thoughts
Doesn't Ganesh Chaturthi sound like a huge event? It's the ideal time for devoted Hindus to worship Lord Ganesha and receive his blessings for the coming year, so it's no wonder!
Are there any major religious holidays in your country similar to Ganesh Chaturthi? Tell us about them in the comments.
If you're interested in learning more about Indian culture and holidays, HindiPod101.com has a special blog archive dedicated to these topics, so make sure you check it out. Also keep your eyes open for future blog posts like this one, and study up on other popular Indian holidays in the meantime.
Happy Ganesh Chaturthi from the HindiPod101.com team!
August 7, 2020
Placing words in the right order is quite similar to weaving pearls beautifully into a string. How would it look if the pearls were put together haphazardly? Technically, they're still pearls in a string; yet the beauty is ruined.
The same is true for word order in a Hindi sentence structure, or in any other language for that matter. One can not speak correctly without knowing how to put words together in a sentence. Stuffing the words randomly falls under poor grammar.
The sentence structure in one language may not be the same as the word order in another. The placement and sequence of words matter a lot because not following the right pattern often leads to meaningless and confusing conversations.So, in today's lesson, we'll focus on Hindi sentence structure and word order.
Table of Contents
1. Understanding the Basic Word Order in Hindi
One thing worth remembering is that in a formal conversation, the sentence structure remains fixed. However, when talking informally, native speakers use more flexible patterns.Okay, enough of the chitter chatter. Let's ask ourselves the foundational question! What is the structure of a sentence in Hindi?
The basic Hindi sentence structure follows the

S

O

V

pattern.
Here, S = Subject, O = Object, and V = Verb. Yes, you heard that right. We have the order subject + object + verb in Hindi sentences.
1 –
Subject
The subject is any person or thing which is the primary doer in the sentence, and it usually comes at the beginning of a sentence.
मैं

खाता हूँ। (

main

khaaTaa huun.)
"

I

eat."
Here, "I" or मैं (main) is the subject.
2 –
Object
An object is a word on which the action is performed. Usually, it follows immediately after the subject and before the verb.
मैं

फल

खाता हूँ। (main

phaL

khaaTaa huun.)
"I eat

fruits

."
Here, "fruits" or फल (phaL) is the object.
3 –
Verb
A verb is the action happening in the sentence. Contrary to the English sentence structure, in Hindi, the verb (along with the helping verb) comes at the end of the sentence.
मैं फल

खाता हूँ

। (main phaL

khaaTaa huun

.)
"I

eat

fruits."
Here, "eat" or खाता हूँ (khaaTaa huun) is the verb.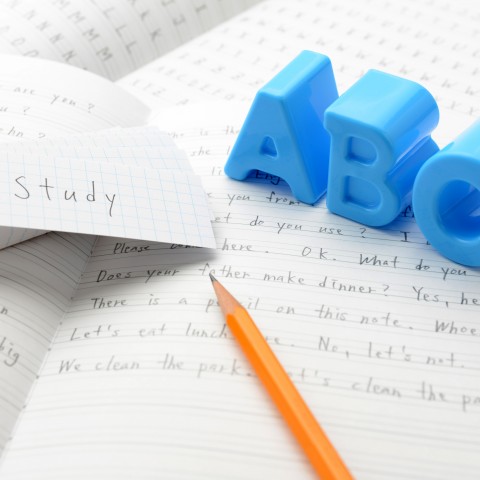 2. Basic Word Order with Subject, Verb, and Object
To help you understand the concept a little better, take a look at these Hindi sentence structure examples.
1 – Declarative Sentences (Formal / Fixed)
मैं

फल

खाता हूँ

। (

main

phaL

khaaTaa huun

.

)
(

S

+

O

+

V

)
"

I

eat

fruits

."
(

S

+

V

+

O

)
This is the simplest and most basic Hindi sentence structure, where the subject occupies the first position and is followed by the object and then the verb. Now, let's learn the Hindi sentence structure in its flexible or informal state.
2 – Declarative Sentences (Informal / Flexible)
मैं

खाता हूँ

फल

।

(main

khaaTaa

huun phaL

.)
(

S

+

V

+

O

)
"

I

eat

fruits

."
(

S +

V

+

O

)
As you can see, Hindi does show its malleable nature when used in an informal manner. Do mind, however, that the

S

+

V

+

O

pattern in Hindi is never used in the formal context and is frowned upon.
3 – Negative Sentences